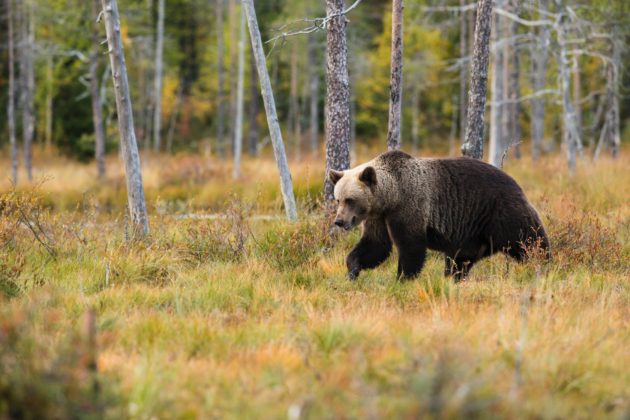 Ever since the highs of the 2017-2018 bull market, XRP has not done too well. The third-largest cryptocurrency by market capitalization, per data from TradingView.com, has collapsed by more than 94 percent from its all-time high around $3.40.
Although XRP has recovered with the rest of the crypto market over the past few days, there's a growing confluence of signs that the altcoin is poised to outperform competitors like Ethereum and Bitcoin.
One such sign is the below transaction (and another one just like it) recorded by Whale Alert on April 30th.
The Twitter bot discovered that Ripple, the fintech company closely affiliated with XRP, has just received access to 1,000,000,000 of the cryptocurrency, currently valued at $210 million as of the time of this article's writing.










500,000,000 #XRP (105,615,284 USD) unlocked from escrow at Ripple Escrow wallet
Tx: https://t.co/tRata3IUYM
— Whale Alert (@whale_alert) May 1, 2020
The fear is that the cryptocurrency that can now be accessed by Ripple will be sold on the open market, pushing prices lower, despite the company's CEO claiming that his firm is not forcefully keeping XRP depressed.
Not The Only XRP Warning Sign
Although there's a good likelihood Ripple ends up stashing a good portion of the millions of XRP just released from the escrow, there are other factors suggestive of an imminent correction in the asset — at least a correction against Bitcoin.
A pseudonymous derivatives trader explained that while the cryptocurrency may be predicated on "promising technology," there is no guarantee that it will ever see gains that match 2017's ever again.
Referencing how the charts below look like XRP, the analyst wrote:
"Here are just a few of the hundreds of 10-year charts you can find for 'promising tech'. See a similarity? Many of these same charts have forums of people still talking about the recovery to come."
Chart from @CanteringClark (Twitter)
The trader continued that from how he sees it, those still clutching onto a hope that XRP will rally have become subject to the "spell of cognitive biases" due to their emotional attachment to their investment in the cryptocurrency.
In terms of technicals, a top chartist warned that the cryptocurrency's macro chart is one of the "scariest charts" out there, referencing the lack of historical liquidity on the downside and pointing to how XRP was rejected a key horizontal.
The Whole Altcoin Class Is Poised to Underperform
Some have even gone as far as to say that the entire altcoin asset class is poised to underperform Bitcoin in the coming months.
A crypto trader working for research firm BlockFyre remarked that he is strongly reducing his exposure to altcoins because he believes Bitcoin's block reward reduction will cause volatility that results in altcoins "getting rekt."
The analyst continued that from how he sees it, altcoins are always a "game of musical chairs" as the reasons they are rallying, Pentoshi explained, are all "red flags," not fundamental developments:
"The reason the alt pumps are unconvincing is because they have followed the same patterns. IEO's, Interoperability, privacy coins moving together. It's coordinated as it has been the last 3 years instead of all ships rising together."
Photo by Zdeněk Macháček on Unsplash
Bitcoinist.com is author of this content, TheBitcoinNews.com is is not responsible for the content of external sites.