Featured Bitcoin, Blockchain & Cryptocurrency News
Featured Bitcoin, Blockchain & Cryptocurrency News
vpnMentor uncovered a phishing operation targeting hundreds of thousands of Facebook users worldwide and targeting Bitcoin fraud Cyber criminals have stolen Facebook passwords and lured friends of their victims with posts related to them on...
Since 2019, the real estate market has grown by $700 million. There are two huge reasons behind this increase - Real estate is considered a safe investmentAlmost every business is connected to real estate. While several...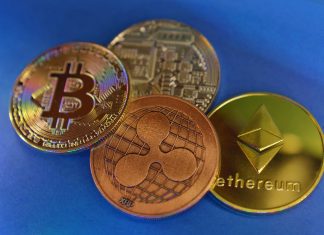 A leader in the global crypto pyramid scheme BitConnect faces years in prison. A court ruling is expected in February 2021. John Bigatton, the former chief scammer of the Australian branch of the BitConnect pyramid...
The accommodation portal Airbnb is planning to go public and indicates a crypto integration in the IPO application. Hardly any other industry has as difficult to nibble at the pandemic as the tourism industry. Due...
Bitcoin
(BTC)

Price
Market Cap