There are currently a total of over 7,000 cryptocurrencies in existence. These have different functions and are built to accomplish specific roles in bringing the use of blockchain technology into real-life applications as users interact with cryptocurrencies.
All cryptocurrencies are classified as either tokens or coins. While coins such as Bitcoin have their own blockchains and are used primarily for payments, tokens are built on other blockchains and are used for several purposes. In this article, we will give brief descriptions of 30 selected altcoins. These are:
1. Ethereum (ETH)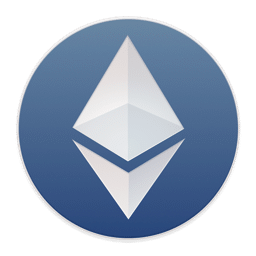 Ethereum (ETH) is the second-largest cryptocurrency by market capitalization, created by a number of crypto personalities, including Vitalik Buterin, Gavin Wood, and Cardano Founder – Charles Hoskinson. ETH is used on the Ethereum blockchain to interact with smart contracts and DApps built on the network. The Ethereum network supports several other cryptos known as ERC20 cryptocurrencies. So far, ETH is one of the best performing altcoins.
2. Tether (USDT)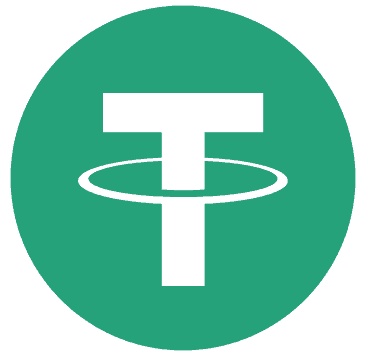 Tether (USDT) is the third-largest cryptocurrency after it displaced XRP. It belongs to a class of altcoins known as stablecoins. Tether has been the top in the class for several years until recently when it has started losing its dominance. It is primarily issued on the Bitcoin blockchain's Omni Layer and is pegged to the United States Dollar, which makes its price relatively stable, hence the name.
3. Ripple (XRP)
XRP is the native cryptocurrency used on the Ripple payment network known as RippleNet. The Ripple network is a distributed ledger and is one of the top networks that facilitate cross-border remittance. XRP is now the 4th largest cryptocurrency after Tether. Since its crash from the all-time high price of 2017, it has been struggling to recover, but it remains one of the worst-performing.
4. Bitcoin Cash (BCH)
Bitcoin Cash (BCH) is a cryptocurrency that came out of Bitcoin during the 2017 hardfork. It was created to serve as peer-to-peer electronic cash, which its proponents believe was the original idea behind Bitcoin. BCH has smaller transaction fees and processes transactions faster than Bitcoin, but Bitcoin continues to be the most popular of all cryptocurrencies. Like Bitcoin, it has a capped supply of 21 million coins.
5. Binance Coin (BNB)
Binance Coin (BNB) was launched through an Initial Coin Offering (ICO) in 2017. Although it was originally launched as an ERC20 cryptocurrency, it was later swapped with BEP2 BNB and now runs on the Binance Chain. There are 200 million BNB, and they are not mined because Blockchain uses the Byzantine Fault Tolerance (BFT) consensus mechanism. BNB is currently one of the best performing coins in 2020.
6. Chainlink (LINK)
Chainlink (LINK) is one of the altcoins that reached the top 10 cryptocurrencies in 2020. It is the native token for the decentralized Chainlink Oracle network. LINK is designed to bridge the gap between smart contracts and real-life data. It is one of the altcoins that analysts consider to have great potential as an investment, although it has dipped recently.
7. Crypto.com Coin (CRO)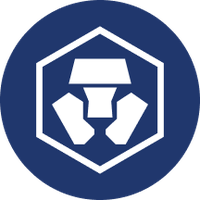 CRO is one of the new members of the top ten cryptocurrencies. It was launched in 2016 by the cryptocurrency exchange – Crypto.com to accelerate the global transition to cryptocurrency. It is one of the top-performing altcoins in Q3 2020 and the year in general after rising fast to join the top ten. The Crypto.com exchange is headquartered in Hong Kong and operates the Crypto.com Chain.
8. Litecoin (LTC)
Litecoin is one of the earliest altcoins to be created after Bitcoin. It has often been described as the silver to Bitcoin's gold because of so many similarities they share. Created by Charlie Lee, Litecoin was meant to correct some of Bitcoin's weaknesses, such as slow transactions and high fees. It is also quite popular with merchants because a good number of them accept it as payment.
9. Cardano (ADA)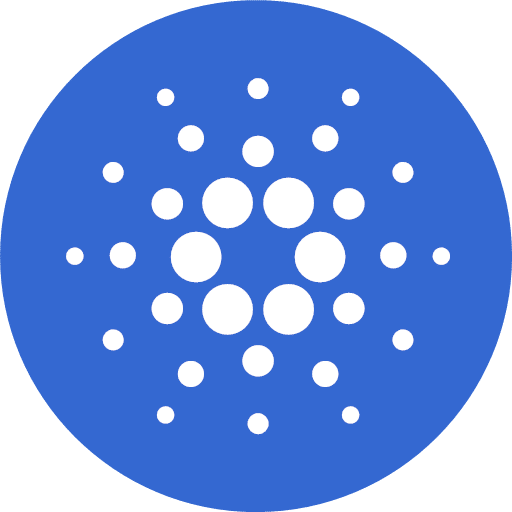 Cardano is the 12th largest cryptocurrency by market capitalization. Founded in 2017 by Ethereum Co-Founder Charles Hoskinson, the Cardano project aims to bring security, transparency, and fairness. ADA is the blockchain's native token and has gained some popularity even with merchants. Hoskinson's vision is to make ADA the number one crypto in the future by bringing about mass adoption through real-life use cases for the cryptocurrency.
10. USD Coin (USDC)
USDC is a stablecoin launched in September 2018 as "digital money for the digital age." Just like Tether (USDT), it is pegged to the U.S Dollar, and each coin is backed by a dollar held in a treasury. USDC was created as digital cash for a cashless society, which the world is gradually turning into. The consortium behind USDC says it is ideal for merchants' payment as digital cash.
11. EOS (EOS)
EOS is the native token for the EOS Blockchain, which was launched in June 2018. It is currently priced at approximately $2.67 and has a market capitalization of $2,499,390,712. EOS' main goal is to bring scalability to other blockchains by increasing the number of transactions per second. The founders themselves have set a target of 1 million transactions per second for the blockchain.
12. Tron (TRX)
Tron is the native token used on the Tron blockchain which is centered on building and deployment of smart contracts. Founded by Justin Sun who is the current CEO, Tron was initially launched on the Ethereum blockchain before migrating to its own blockchain in 2018. TRX is currently the 16th largest cryptocurrency by market capitalization. There are 100 billion TRX with over 70 billion in circulation.
13. Monero (XMR)
Monero belongs to a class of cryptocurrencies known as privacy coins. This is primarily because they can be used to carry out fully anonymous transactions unlike Bitcoin. The Monero team created it with privacy and user protection as the primary goal to protect users from being tracked. XMR currently ranks as the 15th largest cryptocurrency with nearly 18 million coins in circulation.
14. Tezos (XTZ)
Tezos is another blockchain network that specializes in smart contracts. Although that sounds like Ethereum, there are certain features of Tezos' design that set it apart. The governance structure of the network is such that members of the community vote to implement any upgrades, making the hardfork unlikely. It is worth mentioning that Tezos uses a kind of Proof of Stake known as "baking" which is different from anything else.
15. Neo (NEO)
The Neo blockchain was created with one thing in mind – to lay a foundation for the future internet. The coin NEO is the native token used on the blockchain and is utilized in the NEO ecosystem. NEO also encourages developers to build smart contracts and DApps on the blockchain. A unique feature of the blockchain is its constantly evolving ecosystem which makes its relevance timeless.
16. Stellar Lumens (XLM)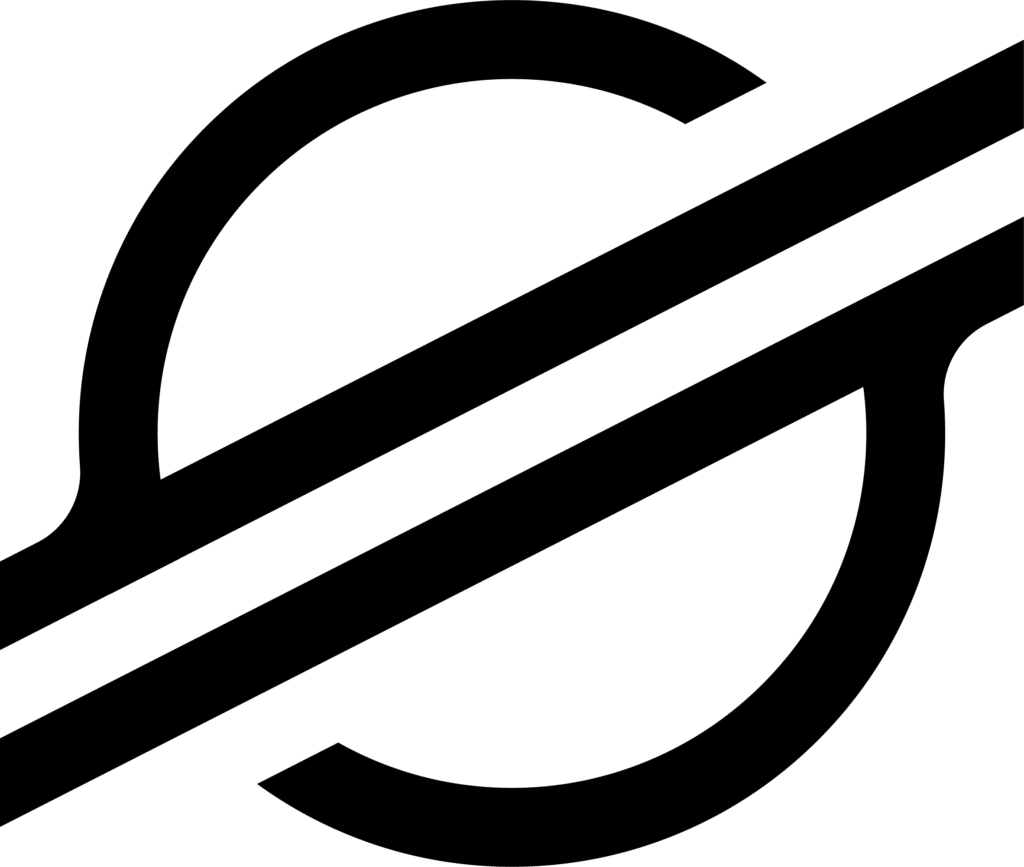 Stellar is an open network that facilitates value transfer and storage. Just like Ripple from which its Co-Founder Jed McCaleb left, it makes cross-border payments seamless and cheap. The central goal of Stellar is to use its native token, Lumens, to bridge crypto and fiat currencies to make movement of value between the two easier. The interesting thing about Stellar is the speed and low cost of its transactions.
17. NEM (XEM)
NEM (New Economic Movement) is a dual layer blockchain launched in 2015. Unlike conventionally mined cryptocurrencies, the native currency – XEM is "harvested" through a system known as Proof of Importance (POI). XEM holders who participate are determined by the number of coins they hold, which gives them "importance." NEM supports multiple ledgers and processes API calls through the NEM Smart Asset system.
18. VeChain (VET)
VeChain is a supply chain powered by blockchain technology. Launched in 2016, the network aims to solve supply chain issues using distributed governance and Internet of Things (IoT) technology. VeChain uses two tokens, VET and VTHO to increase the efficiency, traceability, and transparency of supply chains. The ecosystem also cuts costs associated with these processes and gives more control to individual users.
19. IOTA (MIOTA)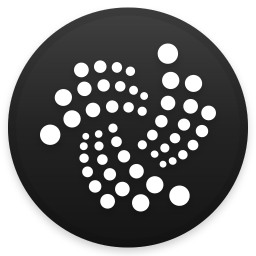 IOTA is a distributed ledger just like Ripple, but even better because it is actually a blockchain. At the same time, it is not a conventional blockchain that comes with limitations such as fees. IOTA's technology known as Tangle is a system of nodes that confirm transactions in a way that increases speed and prevents congestion. The network's goal is to facilitate transactions between IoT devices in future.
20. Dash (DASH)
Dash is a payment-centered blockchain network founded in 2014 when it was forked from Litecoin. The network has a two-tier incentivized nodes and decentralized project governance (Masternodes). The native currency DASH is used to facilitate instant payment settlement through its InstantSend service with PrivateSend offering an option for private transactions. DASH has become very popular in countries like Venezuela where hyperinflation has affected the currencies.
21. Ethereum Classic (ETC)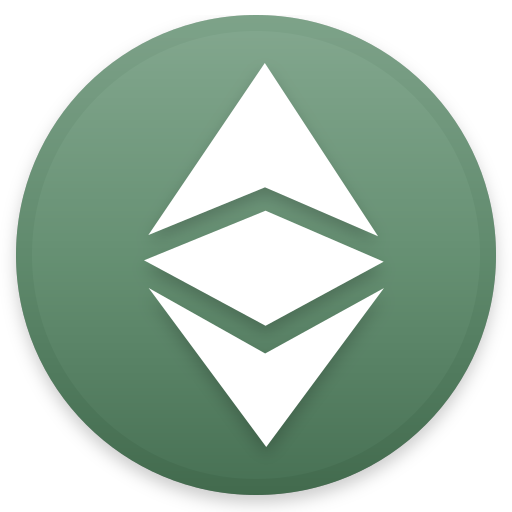 Ethereum classic is a fork of the original Ethereum blockchain which came as a result of the hardfork in 2016. Like Ethereum, it lets developers build dapps to run on blockchain technology but like Boitcoin, is not owned by anyone. The main aim of creating it was to make building of dapps as easy and flexible as possible. Its native currency ETC is now number 32 by market cap.
22. Zcash (ZEC)
Zcash is a decentralized privacy-focused cryptocurrency launched in 2016 by Zooko Wilcox-O'Hearn and based on the Zerocoin protocol. The network allows users the option to use shielded or transparent transactions. Instead of publishing details of Zcash transactions, a zero-knowledge proof called zk-SNARKs is used to make sure all transactions are legit. The cryptocurrency ZEC is currently the 29th largest by CoinMarketCap ranking.
23. Ontology (ONT)
Ontology is a blockchain network that is both a distributed ledger and a smart contract system. Its public blockchains are customizable to suit different real-life applications as the network is known as the provider of high-performance public blockchains. Like Dash, the network uses dual tokens, ONT and ONG. ONT coin can be used for staking in consensus, while ONG is a utility token used for on-chain services
24. Binance USD (BUSD)
Binance USD is a USD-backed stablecoin launched on 5 Sep 2019 to meld the stability of the dollar with blockchain technology. It is approved and fully regulated by the New York State Department of Financial Services (NYDFS). Because of its relative stability, it can be used to make online payment for goods and services. BUSD is ranked 30 by market capitalization on CoinMarketCap.
25. Dogecoin (DOGE)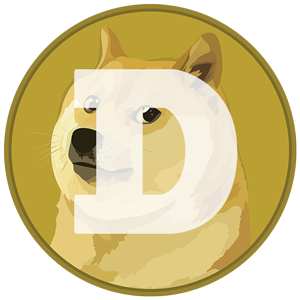 Dogecoin is a Litecoin fork created in 2013 as a fun cryptocurrency with less strict scientific focus like is seen in Bitcoin. The coin was created by Billy Markus and Jackson Palmer based on the popular "doge" Internet meme. A fun fact about Doge is that American billionaire Elon Musk has repeatedly tweeted on it being his favorite cryptocurrency. He was also once the CEO for a few hours.
26. Basic Attention Token (BAT)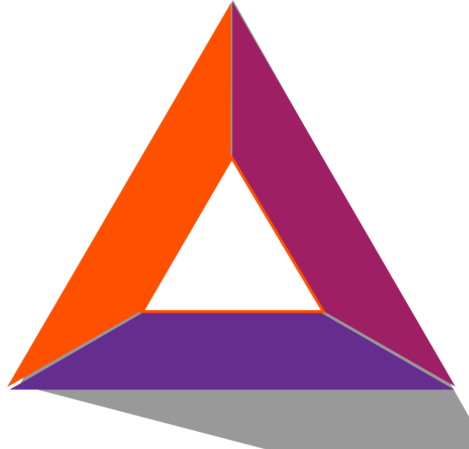 Basic Attention Token (BAT) is an open-source, decentralized ad exchange built on the Ethereum platform. The main aim is to put back control of advertising into hands of internet users. BAT is used to reward users of the privacy-focused browser Brave. Users can choose to use their rewards to tip content creators for their content on the internet.
27. BitTorrent (BTT)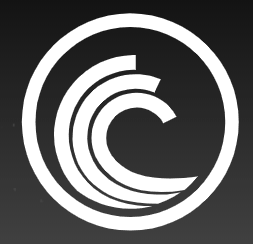 BitTorrent is the largest decentralized protocol in the world with over 1 billion users. The company was acquired by Blockchain company Tron in 2019 and now has Justin Sun as its CEO. The BitTorrent protocol uses its TRC-20 token BTT to tokenize the decentralized file-sharing protocol. Tron and BitTorrent are working together to bring about a decentralized internet without barrier to content sharing.
28. 0x (ZRX)
0x is a protocol that provides liquidity for peer-to-peer exchange of tokens on the Ethereum network. It also offers infrastructure for building of smart contracts which Ethereum is known for. The ZRX token allows 0x users to participate in key upgrade decisions for the network through voting. Holders can also stake their ZRX market maker staking pools to earn rewards in ETH.
29. Zilliqa (ZIL)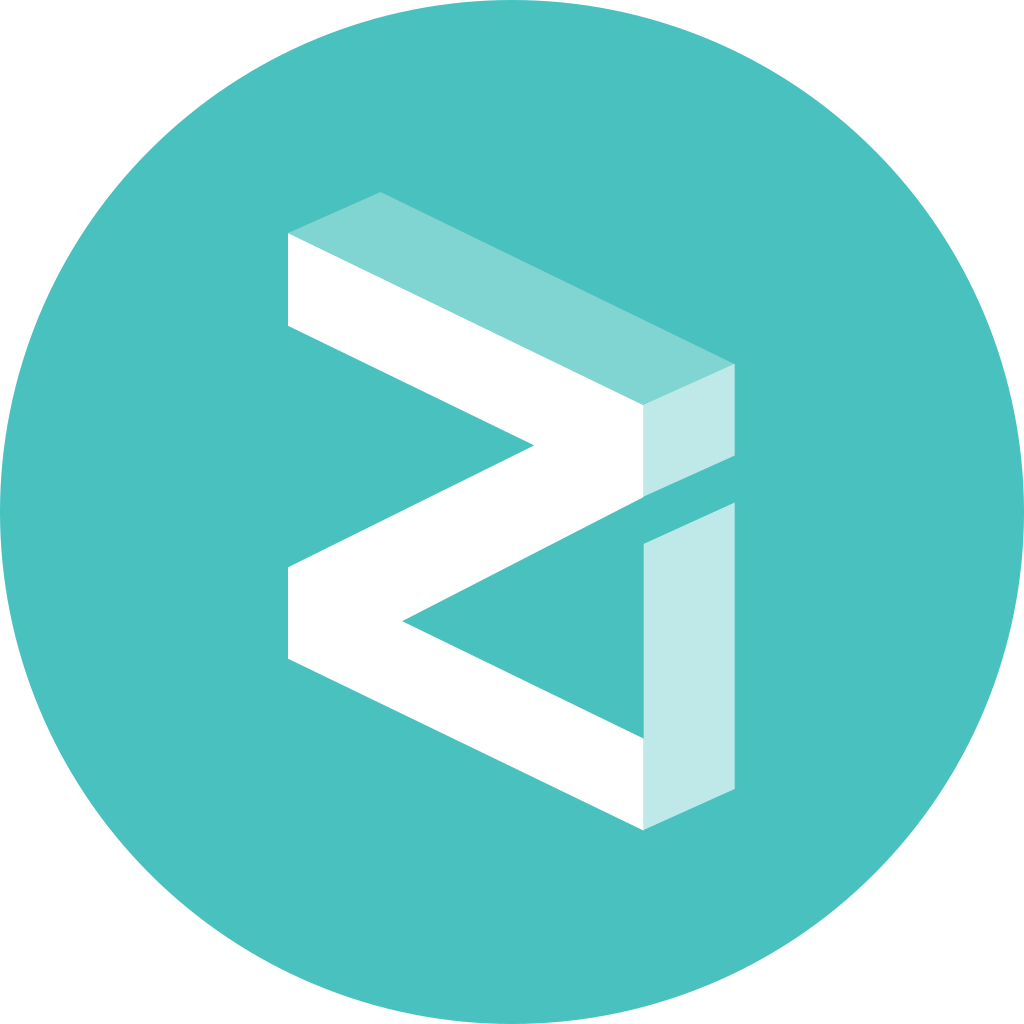 Ziliqa was designed to bring about scalability of cryptocurrency networks. This is achieved through a process called sharding in which transactions are broken into smaller bits for miners to process easily. This boosts the number of transactions that can be processed at a time. The Zilliqa team projects that transaction speed can scale to up to 1000x that of Ethereum through this method.
30. Augur (REP)
Augur is used in prediction markets on a protocol owned and operated by holders of the Ethereum-based Reputation token. Holders of the REP token can use it to bet on the outcomes of different things by buying shares that support or reject certain outcomes. Rewards are given based on the outcome of the bet using a fair, transparent, and decentralized software. REP is currently the 68th largest cryptocurrency.
Conclusion
If you are a newcomer to the cryptocurrency world and not familiar with these altcoins, now you know better. Also, maybe you have been around for some time, but have not explored too much, this article has enough information to get you started and if you have seen some that interest you, more research can be done to familiarize yourself with them.
Featured image: forex.academy

coindoo.com is author of this content, TheBitcoinNews.com is is not responsible for the content of external sites.