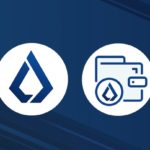 Advertisment

Lisk is a blockchain platform for creating and deploying decentralized applications (dApps) in JavaScript, which was first released in May 2016. The project was rebranded and relaunched in February 2018.
LSK is the native token of the Lisk network, which gives owners access to the platform's tools. In order to keep the tokens, you'll need a wallet which supports the crypto. But only a few wallets support the storage for LSK tokens. Therefore, you need to check our list of the best Lisk (LSK) wallets for today.
Things to consider before choosing a LSK Wallet
If you will be looking for a wallet in which you will store your LSK, you must take into consideration some important criteria that will help you decide which wallet is right for you:
Multi-currency storage. If you are interested in storing other cryptos in addition to LSK, then you must look for a wallet that supports the digital coins you are interested in keeping.
Long-term or short-term storage. Consider if you will be storing tokens long-term or you will be regularly accessing them for frequent trades. This will help you decide which type of wallet you will opt for, as hardware wallets are better for long-term storage, and web or mobile wallets provide quick access.
Security. Look into what security features a wallet offers. Implementations, such as two-factor authentication or multisig functionality, are features that you must look for.
Back-up and restore options. A wallet should have some sort of backup option which will allow you to recover your funds in case you might lose or damage your wallet.
Private key control. A wallet that allows you to keep control of your private keys is better than one that keeps them on third-party servers that are susceptible to hacks.
Ongoing development. You should always look for a wallet that has an active development team which constantly posts upgrades and improvements for the software.
Responsive support. Make sure that the wallet has a customer support team that will quickly respond if you are experiencing an issue with your wallet.
Lisk Hub (Desktop Wallet)
Lisk Hub is an easy to use LSK wallet for desktop use which has been described by its developers as an "all-in-one solution". The wallet can be downloaded for Windows and Mac operating systems.
Lisk Hub has an aesthetic user interface and design which can be easily used and configured. A unique feature is Lisk Identity, an algorithm that generates a unique visual representation of each user. After installing the wallet, a 12-word passphrase is displayed. You will have to write it down and store it somewhere safe.

You will then be able to transfer LSK tokens in or out of your wallet whenever you want. There is also a blockchain explorer incorporated into the wallet, which allows you to vote for delegates.
However, Lisk Hub incurs a fee of 0.1 LSK for each transaction effectuated.
Lisk Core (Desktop Wallet)
Lisk Core is another wallet which enables the storage of LSK by letting users set up a full network node. This wallet is not intended for beginner users, as it requires some technical expertise in order to access the blockchain data and other network functionalities.
This wallet is a good option if you have some programming experience.
Lisk Commander (Command-Line Desktop Wallet)
The Lisk Commander, formerly "Lisky", is a command line interface which enables users to interact directly with the Lisk blockchain. It is similar to Lisk Core, but you can also access the network via the command line. This enables you to communicate with local and remote Lisk nodes.
Just like Lisk Core, this wallet is ideal for people that have a technical expertise.
Lisk Mobile (Mobile Wallet)
This Lisk wallet is for mobile users for both Android and iOS devices. The app has been rated 4.9 out of 5 stars on Google Play and 4.3 stars out of 5 on the Apple Store. This mobile application enables you to store LSK, as well as initiate and receive transactions easily.
While it lacks the advanced delegate features of the Lisk Hub desktop wallet, the development team plans on implementing this functionality later on. FaceID and TouchID are also scheduled to be added in the future versions to increase security.
Lisk Paper Wallet
This unofficial paper wallet is ideal for storing LSK for long term periods. However, you are not able to stake and forge your LSK if you decide to use this paper wallet, which is a disadvantage to users that intend on staking and earning more LSK.
Due to it being an unofficial version, it is advised that you first download the source code and open index.html on a computer that lacks internet connection before generating the wallet.
Ledger Nano S Wallet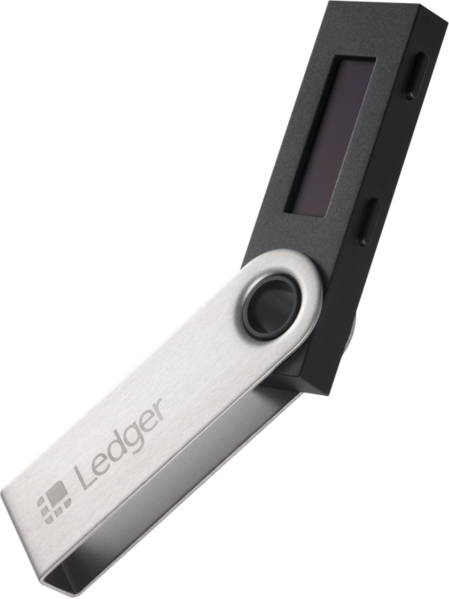 Ledger Nano S is a popular hardware wallet which added support for LSK storage in September, 2018. This wallet boasts a slew of security measures and supports the storage of hundreds of cryptos which include Bitcoin, Bitcoin Cash, Ethereum, Dash, and many others.
The hardware device is secured by a PIN number, and the transactions can be viewed via the OLED screen and confirmed through the use of physical buttons.
Conclusion
Lisk (LSK) wallets have seen an increase in development in the second half of 2018. Considering that a popular hardware wallet like Ledger added LSK to its list, it is a good sign that more wallets will be developed or improved for this cryptocurrency.
Featured image: Coinsutra.com

coindoo.com is author of this content, TheBitcoinNews.com is is not responsible for the content of external sites.
source: https://coindoo.com/best-lisk-lsk-wallets-for-2019/
TheBitcoinNews.com is here for you 24/7 to keep you informed on everything crypto. Like what we do? Tip us some BAT

Send Tip now!