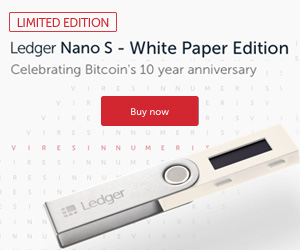 BiiLab's Identity System based on IOTA supports Taipei City digital citizen cards and Deloitte's blockchain applications. publicIOTA researches this very exciting topic and conducts an interview with Yichen Chu, aka Lman, co-founder and CEO of BiiLabs
On January 30th the IOTA Foundation announced its partnership with Taipei City in order to help reach its smart city goals. In accordance with its smart city milestones, the capital of Taiwan partners up with the IOTA Foundation and BiiLabs to incorporate distributed ledger technology into smart city applications, starting with TangleID citizen cards.
The IOTA Foundation is announcing its partnership with Taipei City
Now, on October 15, this partnership is bearing fruit, and BiiLabs is lauching the open source GDPR- Compliant Identity System. In the era of the Internet of Everything, BiiLabs (Blockchain Industry and Innovation Laboratories), a blockchain technology startup team dedicated to the use of decentralized ledger technology to drive business innovations, announced the official launch of the decentralized digital asset solution, TangleID, for corporate users. The TangleID system allows users to have "self-sovereign" verifiable digital identity based on the blockchain technology. It is the software implementation scheme designed for Digital ID and GDPR regulations. It has already adopted by Taipei City Digital Citizen Cards project. To access the system, you can go to the portal site at https://tangleid.github.io.
BiiLabs Website: https://biilabs.io/
Yichen Chu, aka Lman, co-founder and CEO of BiiLabs, said: "Based on IOTA, we have delivered the infrastructure to establish digital identity and credentials, and provide users with reference to mobile applications and website integration. " The benefits of TangleID's open source implementation for the company, Chu believes that it can be divided into two aspects. Chu said, "First, the company will not be lost in the ocean of blockchain technology, as long as the API and website services delivered by the BiiLabs team. You can create a new service with GDPR compliance. Secondly, because TangleID packages the processing mechanism of identity and digital asset management in the API, companies can focus on how to import and integrate blockchain technology, without special tracking of the underlying implementation mechanism because the entire software stack is open. The source code of the operation is transparent, and it is feasible when some software components need to be removed in the future, giving the enterprise system more scalability."
In the meantime, the prospect of "Digital Identity (Digital ID)" urges Taipei City to develop digital Citizen Cards in order to integrate online to offline (O2O) services for identity verification. The Digital ID opens up new possibilities in the access to industry services and provides the flexibility in whether a service or the payment on the service chain of identity authentication. This initiative will speed up the establishment of platform for verification, service, payment as well as the well-established permission of API. In the future, the one-handed government will be transformed into co-developer mode in the combination of industry and authorities. What's more, Digital ID is a critical step for Taipei City to connect with the edge-cutting urban services worldwide.
Complying with the Taiwan Personal Information Protection Act and the GDPR related regulations, BiiLabs team will cooperate with Deloitte & Touche Risk Management Advisory Co. (Deloitte), to conduct a series of security and privacy assessments of blockchain applications. Deloitte believes that "Privacy By Design" can control privacy risks effectively. In addition, enterprises should consider the feasibility, applicability, compliance and security risks of their business models, as well as ensure necessary control measures are applied within systems and operation processes to achieve better risk management, while adopting blockchain technology.
In the near future, the two parties will continue their collaboration in more business model validation and risk assessment of new use cases.
Yichen Chu, aka Lman, co-founder and CEO of BiiLabs
…
iota-news.com is author of this content, TheBitcoinNews.com is is not responsible for the content of external sites.