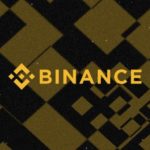 Binance will be adding three privacy-focused cryptocurrencies to its lending platform in spite of the FATF standards which prompted many exchanges to delist their own anonymous coins. The company posted on their blog that Binance Lending would make available in its fifth phase following privacy coins: Monero, Zcash, and Dash. The annualized interest rate of […]
The post Binance Lending Adding Privacy Coins In Spite of FATF Rules appeared first on Coindoo.
You want the latest news about Crypto? Sign up to our weekly Newsletter!