Bitcoin prices plunged as much as 23 percent from Wednesday's all-time high, according to Bloomberg data, as some traders took gains and investors celebrated a rally in the yuan.
Bitcoin fell to as low as $888.99 Thursday before inching back to $957.54. The digital currency hit a record $1,161.89 Wednesday, according to Bloomberg data, thanks to continued adoption in China and other parts of the world where traditional currencies are tightly controlled.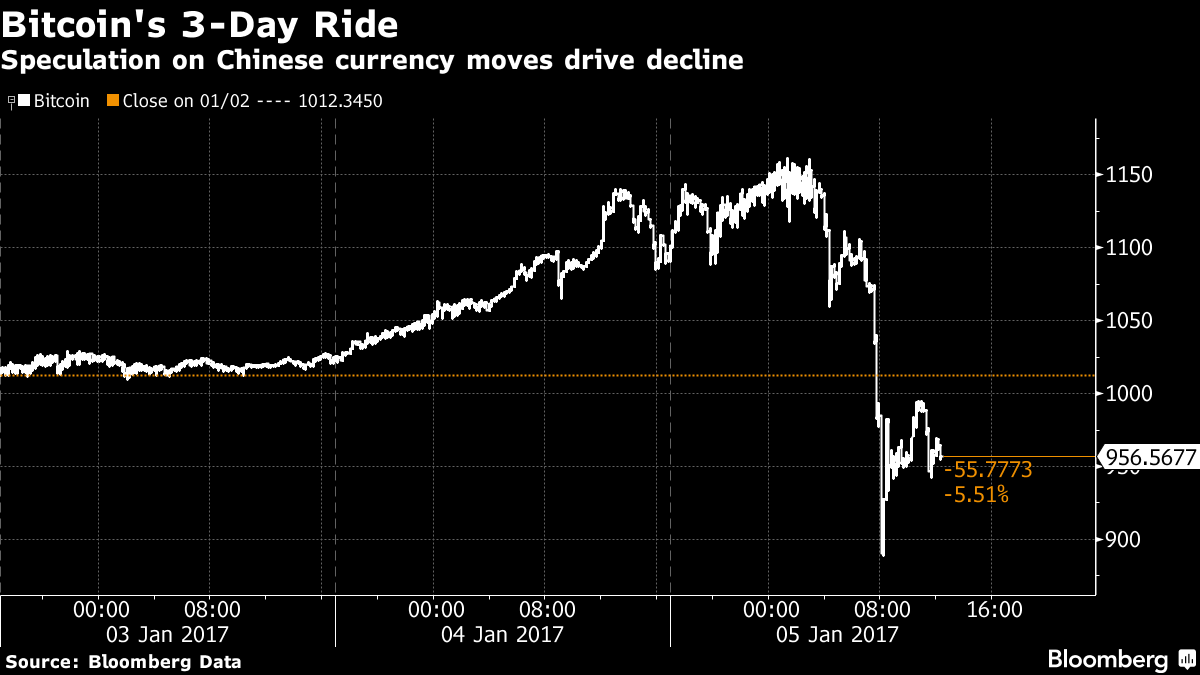 "Bitcoin appears to be coming off the highs as traders are taking their gains after the sharp appreciation over the last few days and weeks," Gil Luria, an analyst at Wedbush Securities, said in an e-mail.
Bitcoin is also reacting to a rally in the Chinese yuan, which just posted a record two-day run-up offshore. In the past, as the value of yuan — and other fiat currencies, such as Indian rupee — went down, some Chinese put their money into bitcoin to preserve their savings.
"Its run-up has been broadly correlated with the weakness in" the Chinese and Indian currencies, Steven Englander, an analyst at Citigroup Inc., said in an e-mail. "There is speculation that the Chinese authorities may try and hamper the use of bitcoin as a way of getting around Chinese capital outflow restrictions. At the best of times it is pretty illiquid, so even a small imbalance can have a big impact on price."
You want the latest news about Crypto? Sign up to our weekly Newsletter!