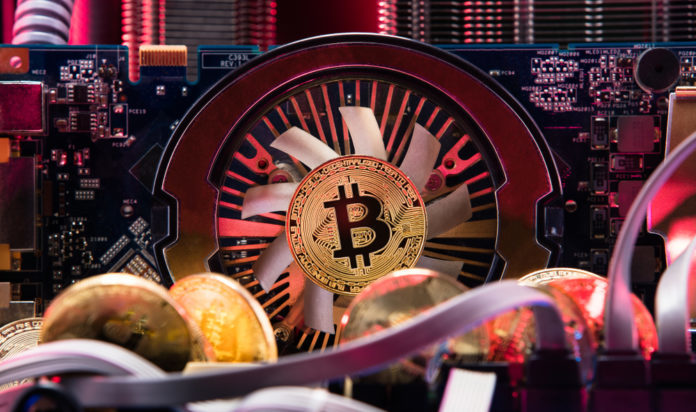 Over the year 2018, the proportion of bitcoin mined (BTC) that was not attributed to any known mining pool has risen sharply from six to 22 percent. At the same time, the proportion of pools under the influence of the Bitmain Group dropped to 39 percent.
From January to December 2018, the share of Bitcoins (BTC) mined by unknown miners more than tripled from six to 22%. This is from observations of the cryptanalysis company Diar forth, which were released on Monday.
The remaining 78% of the mined BTC went to well-known mining pools such as BTC.TOP or Antpool. Individual miners join this reservoir to earn a steady income. If someone was only digging with his own devices, he might find a single block (and thus the block reward of currently 12.5 BTC) within several years. It would be a gamble. In a large pool, on the other hand, blocks are found daily and the finder shares the reward with the other members.
Influence of bitmain diminishes
While there were more and more unknown prospectors in 2018, the Bitmain Group's share of mining fell from 53% to 39%. Diar calculated the values ​​of the three pools BTC.com, Antpool and ViaBTC together. The two former belong directly to Bitmain, in the latter invested the world's largest manufacturer of mining hardware in April 2017.
Bitmain has repeatedly been criticized in the past for jeopardizing Bitcoin's decentralization with its market dominance. The Chinese company not only operates large mining pools, but is also expected to produce 70-80% of all ASIC mining equipment by February last year.

Mining companies hit hard by price decline
In the wake of the bear market, the mining industry has fallen into a crisis that seems to be exacerbated particularly since the price plunge in November. Bitmain had to close branches in Israel and the Netherlands. Chinese media have repeatedly reported that company founder Jihan Wu has been removed from the group management.
In December, the Japanese Internet companies GMO and DMM withdrew from the mining business. GMO stated that it had lost nearly 300 million euros through its ASIC division.
Friends of decentralism may rejoice when powerful pools and large corporations lose power. However, Diar warns that the unknown miners who fill the vacuum they create do not necessarily have to be lone fighters. In fact, they could be part of a pool and simply not provide any information about it.
image by Shutterstock
Virtual currency is not legal tender, is not backed by the government, and accounts and value balances are not subject to consumer protections. The information does not constitute investment advice or an offer to invest.
MinerNews.io is is not responsible for the content of external sites and feeds.
You want the latest news about Crypto? Sign up to our weekly Newsletter!