Bitmex CEO, Arthur Hayes, revealed that his platform wants to launch Bitcoin-backed short term bonds. He also wants to allow buying S&P 500 and Nasdaq QQQ indices with BTC, particularly by people in emerging markets.
---
'You'll Be Able to Use Bitcoin and Purchase the S&P 500'
Speaking in an interview with Luke Martin on his Venture Coinist podcast, BitMEX CEO Arthur Hayes revealed that he's looking to launch bitcoin backed short term bonds and other BTC-backed financial products. Hayes said:
You want the latest news about Crypto? Sign up to our weekly Newsletter!

I want to create a future where the highest quality exchanges and miners… issue short-term Bitcoin bonds to the ecosystem.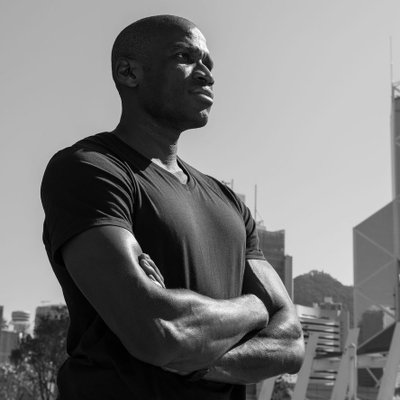 "So, let's say you want to buy some 30-day paper. Why can't you buy a BitMEX 30-day zero-coupon bond that yields some rate of interest that reflects the market's determination of our credit risk?" he added.
The Bitmex CEO explained that in the next few months, his team will be working out the specificiations for this new type of bond.
What's more, Hayes says that Bitmex has funded a new startup that will allow people to invest in S&P 500 and popular Nasdaq stocks using bitcoin without 'Bitcoin-USD risk."
…Hopefully, by summer of this year, you'll be able to use Bitcoin and purchase the S&P 500 and Nasdaq QQQ indices… and essentially, you won't have Bitcoin-USD risk. You'll send bitcoin. They'll FX it into dollars, and allow you to buy a swap. And when you want to leave, you'll sell the swap, get back dollars, and then you can get back your bitcoin.
According to Hayes, this bitcoin-backed product would open up "the most liquid and notable indices in the world" to emerging markets, in particular.
"So, this is hopefully going to allow people in emerging markets…to use their Bitcoin to access traditional equity indices," he explained.
Why Bitcoin is Key for Bitmex
Hayes also discussed why Bitcoin technology is so important to BitMEX and why it's the main reason for his company's success.
For one, Bitmex only takes bitcoin as collateral. This allows it to onboard a customer within 10 minutes, says Hayes. This is because Bitmex can process a deposit or withdrawal with no human intervention and without involvement of third-parties such as a bank.
Bitcoin also allows Bitmex to be more financially flexible, such as being able to offer 100X perpetual swaps. The Hong-Kong based platform launched its ETH-USD perpetual swaps in August 2018.
Hayes says that in just two months, it became the most liquid ETH-USD trading instrument.
"From a speculator's point of view, this is great," he said. "I have Bitcoin and I want to speculate on Ether vs. USD price, and I want to get my money back in Bitcoin."
Bitmex is also looking to launch this product for other altcoins (vs. the USD) as well, said Hayes. The Bitmex CEO also said that users should expect a bitcoin options platform that could launch "maybe in 12-18 months."
Finally, Hayes stated that Bitmex has no plans to get on the in-house token bandwagon like Binance (BNB) or Huobi.
It's complicated in terms of what is the legality around that token: is it a security?… We have more than enough issues to deal with… than creating a whole set of issues because we issued our own token for money that we don't need and new problems that we don't need to have.
Will Bitmex's Bitcoin-backed products open institutional grade trading to illiquid markets? Share your thoughts below!
---
Images via Shutterstock, Twitter
The post Bitmex CEO: 'You'll Be Able to Use Bitcoin and Purchase the S&P 500' appeared first on Bitcoinist.com.
Bitcoinist.com is author of this content, TheBitcoinNews.com is is not responsible for the content of external sites.
source: https://bitcoinist.com/sp500-stocks-nasdaq-bitcoin-bitmex/
TheBitcoinNews.com is here for you 24/7 to keep you informed on everything crypto. Like what we do? Tip us some BAT

Send Tip now!