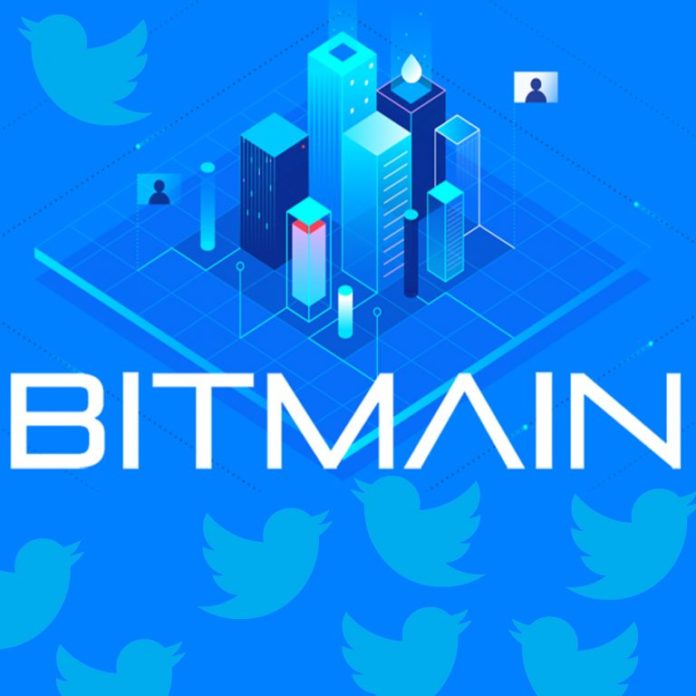 This week the Twitter handle @Bitmaintech was locked down because Twitter administrators claimed the account belongs to a 4-year-old. The Twitter handle's owner and Bitmain's head of marketing have complained to the social media company's support team and Twitter's CEO Jack Dorsey. The account lockdown marks the second high profile bitcoin-related account that's been banned from Twitter in just a few months.
Also Read: Study Reveals ASIC Miners Represent 30% of the Equihash Mining Hashrate
The Official Bitmain Tech Twitter Account Has Been Suspended
On June 14 Bitmain Tech's head of marketing Nishant Sharma tweeted to his followers that the company's official Twitter account @Bitmaintech had been banned from Twitter. At the moment the Twitter account is completely inaccessible to the public and the Beijing-based company's active ad campaigns have been paused.
Bitmain's account accumulated thousands of Twitter followers over the past four years and now the account is unable to post or utilize the social media platform in any manner until the case is resolved.
"The @Bitmaintech account is temporarily inaccessible because apparently, Twitter thinks that the people behind the account are as old as Bitmain i.e. 4 years old," says Sharma.
It should be back soon (and long before Bitmain turns 13). @Jack help please. Case# 85911059
The Recent @Bitcoin Account Suspension
The account removal comes at an awkward time for the Twitter CEO, Jack Dorsey, who has been asked to address multiple issues tied to the social media platform. For instance, just recently the @Bitcoin account was banned and the topic was very controversial. The account with over 750,000 followers was initially suspended and then the account was restored with a much lower follower count than it had prior to the ban. Some people accused Dorsey of being biased and showing a conflict of interest towards supporters of the Lightning Network (LN) by allowing the banning of the @Bitcoin account. The reason for this speculation is due to Dorsey's recent investment into the LN project.
Legitimate Accounts Banned, but ETH Bot Impersonation Thrives
Twitter users within the cryptocurrency industry are also dealing with the vast amounts of scamming ETH bots that have cloned nearly every well-known person in the crypto-community. The ETH bots have managed to scam millions worth of ether because Twitter will not remove the fraudulent accounts impersonating digital currency luminaries. So essentially people are pretty frustrated that Twitter has managed to ban and censor legitimate users like @Bitcoin and @Bitmaintech, while allowing fraudulent scammers to run amuck all over the platform.
The case of Bitmain losing it's official account, because Twitter admins believe it belongs to a four-year-old, seems absurd, but Twitter has been a whacky place lately, and the company hasn't been very responsive. The issues with Twitter also follows the recent accusations and admissions stemming from other social media platform CEOs abusing their powers. Back in 2016, the Reddit CEO Steve Huffman admitted to editing comments on the pro-Donald Trump subreddit, r/the_donald. This year Facebook's Mark Zuckerberg has been scrutinized for selling user data to Cambridge Analytica. And now Twitter users are complaining about banned accounts and censorship and many of them are pointing their fingers at Jack.
What do you think about Bitmain's Twitter account getting banned because admins believe the account belongs to a four-year-old child? Do you think Jack Dorsey and Twitter have a lot of explaining to do? Let us know your thoughts on this subject in the comment section below.
---
Images via Pixabay, Bitmaintech, the Twitter logo, @bitcoin, @bitmaintech, @laurashin
---
At Bitcoin.com there's a bunch of free helpful services. For instance, have you seen our Tools page? You can even lookup the exchange rate for a transaction in the past. Or calculate the value of your current holdings. Or create a paper wallet. And much more.
The post Censorship, Bans, and ETH Scams: Twitter Suspends Bitmain's Official Account appeared first on Bitcoin News.
Bitcoin.com is author of this content, TheBitcoinNews.com is is not responsible for the content of external sites.
source: https://news.bitcoin.com/censorship-bans-and-eth-scams-twitter-suspends-bitmains-official-account/
TheBitcoinNews.com is here for you 24/7 to keep you informed on everything crypto. Like what we do? Tip us some BAT

Send Tip now!