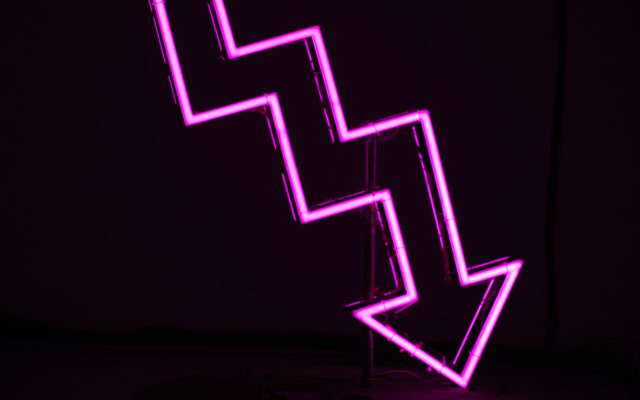 Bitcoin has been stealing altcoins' thunder over the past several hours, with many smaller tokens plummeting as BTC surges past $9,400
Chainlink, despite its overt strength, is one example of a token that has posted major losses over the past day
This latest decline marks an extension of the downtrend that it has been caught within throughout the past few days
It has now reached a crucial support level that bulls are attempting to defend
The bounce it saw at this level proved to be fleeting, making it unclear as to where the crypto might trend next
Chainlink is currently flashing some signs of weakness, with sellers cutting deep into the gains that the token posted throughout the past couple of weeks.
After peaking at over $8.60, buyers have been unable to maintain the momentum that has been guiding it higher, with LINK now trading at a crucial support level in the $7.00 region.
This support has now been tested by bulls on multiple occasions. Although at first the reaction here was strong, it has since erased these gains and retraced back to this level.
If this support falters, the crypto could soon find itself caught within an intense downtrend.
Chainlink and Other Altcoins See Faltering Momentum as Bitcoin Rallies
For the time being, it appears to be a zero-sum game between Bitcoin and altcoins. When one fragment of the crypto market rallies, it comes at the expense of the other.
Bitcoin's trading volume and liquidity have been siphoned into altcoins throughout the past few weeks. This is what has perpetuated its extended bout of sideways trading.
As altcoins start cutting into their recent gains, however, Bitcoin has been able to break its tight trading range. It is now trading above $9,400 and showing signs of strength.
Chainlink – which has been one of the best performing altcoins throughout 2019 and 2020 – rallied as high as $8.60 last week.
From here it has been reeling lower, struggling to garner any clear support from its investor base.
At the time of writing, LINK is trading down marginally at its current price of $7.30.
LINK Could See Major Losses if It Losses Key Support Level
It's possible that Chainlink will post some major losses if it continues declining lower.
One analyst spoke about the importance of its current support in a recent tweet, explaining that this is likely the best support for "buying the dip."
He points to a support region between $7.15 and $7.35.
"LINK – I think this is the best support for buying the dip, if you think we make another all time high this week."
Image Courtesy of Calmly. Chart via TradingView.
If this region is decisively broken below – and it appears that this is a strong possibility – then Chainlink may crater lower before finding any other support.
Featured image from Unsplash.
Charts from TradingView.
You want the latest news about Crypto? Sign up to our weekly Newsletter!