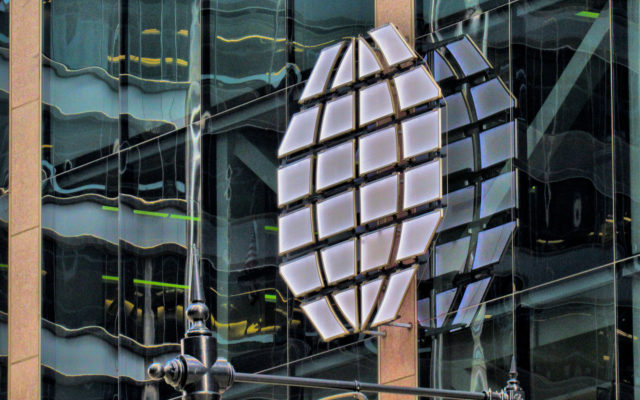 The CME Bitcoin options market has sparked great anticipation of its official launch scheduled for January 13. The market, offering a more derivative approach to BTC price action, is expanding products available for mainstream investment.
Adoption May Still Take a While
JP Morgan Chase has noted "high anticipation" on the Bitcoin options trading launch, but adoption may lag and there are still downside risks, reported Bloomberg. Options offer a bet on which direction bitcoin would take, and trading positions do not require owning coins.
The options, which arrive about a month after Bakkt launched its own version of the product, hinge on the success of CME futures. The futures product has shown high activity in the past couple of years, despite the claims the futures market may be swaying bitcoin price unfairly.
The new futures will base their trading positions on the CME CF Bitcoin Reference Rate (BRR), trying to avoid the most volatile spot price discovery by tapping some of the more reliable crypto exchanges.
Each options contract represents 5 BTC, and the Chicago market operator will serve as a central settlement party, to avoid counterparty risk. The first trades were made as of 15:00 UTC on Monday. The options market is another tool to hedge bitcoin price risk, with positions allowing security against fluctuations. Hypothetically, futures and options markets may serve miners, or other participants that want to protect against volatility.
Bitcoin Enters Period of Relative Price Stability After Rally
The long-awaited options launch arrives at a time when BTC looks stagnant again, establishing relative stability close to $8,100.
Bitcoin prices have already experienced the effect of options through the Deribit exchange that attempted the novel derivatives. But unlike the DeFi startup, Bakkt and CME options offer enough security to entice institutional investors. An established market operator like the CME may re-attract hedge funds, despite the currently lowered interest of institutional investors. The CME explained,
CME options on bitcoin futures give the buyer of a call/put the right to buy/sell one bitcoin futures contract at a specified strike price at some future date. Upon termination of trading, in-the-money options, expire into 1 bitcoin futures contract which immediately cash settles to the CME CF Bitcoin Reference Rate (BRR)
Options will be accessible through the Globex exchange, and through CME Clearpoint. The product has been running in testing mode for about a month before its official launch. After the news of the launch, BTC remained relatively unmoved at $8,097.66.
What do you think about the launch of CME options? Share your thoughts in the comments section below!
You want the latest news about Crypto? Sign up to our weekly Newsletter!

Images via Shutterstock The post appeared first on Bitcoinist.com.
source: https://bitcoinist.com/cme-bitcoin-options-launch-on-great-anticipation-jp-morgan-says/
TheBitcoinNews.com is here for you 24/7 to keep you informed on everything crypto. Like what we do? Tip us some BAT

Send Tip now!