The European Union Parliament Petitions Committee is considering a Petition filed by lawyer, Dr. Jonathan Levy, on behalf of investors, organizations and companies seeking the establishment of a crypto industry supported Superfund to reimburse victims of crypto fraud and crime.
In a letter to the EU yesterday, Dr. Levy disputed the European Commission position that crypto fraud was not a problem. The European Commission (EC) in its initial October 12, 2020 response to the petition opposed the creation of a Crypto Victims Super Fund and stated:
"Furthermore, most losses suffered – through for example fraudulent initial coin offerings (ICOs) or hacks of cryptocurrency exchanges -occur outside of the EU."
Dr. Levy who represents victims of the massive OneCoin crypto fraud reminded the EU that that the largest ICO (Initial Coin Offering) fraud ever committed was the OneCoin scheme which began in 2014 and was based in Bulgaria. Consumer losses are estimated between €5 to €15 billion worldwide.
The victim's lawyer then accused the EU Commission of complicity in the OneCoin scheme:
"OneCoin continues to operate from the European Commission's own top level domain portal.onelife.eu where victim accounts are maintained along with the nominal valuation of €42.5/OneCoin from an office in Sofia. We have notified the EC many times about the use of ccTLD .EU by OneCoin …"
Last month Dr. Levy revealed whistleblower documents that showed OneCoin not only siphoned billions of Euros to safe havens like Dubai but there was evidence that its accounts were used for unrelated money laundering by organized crime, funding of terrorism, and violations of international sanctions in Venezuela. Ruja Ignatova, the mastermind of OneCoin, is currently a fugitive who was able to obtain 230,000 Bitcoins from a member of an Emirati royal family and has so far eluded arrest while benefitting from the recent Bitcoin run up. Ignatova's Bitcoins, second only to Nakamoto, were originally in four cold wallets and could be untraceable.
The victims ' groups represented by their lawyer, Dr. Jonathan Levy, have suffered losses exceeding €1 billion. The Petitioners propose the implementation of an unnoticeable .0001 cent per € insurance fund fee on crypto asset transactions that would provide for a victim Superfund. Daily crypto asset volume has been as high as €1 trillion recently. Crypto assets are currently uninsurable and the proposed EU superfund would provide much needed relief for victims of Ponzi schemes, hacks, fraudulent ICOs, scams and extortion that utilize or involve crypto assets.
For more information:
http://www.jlevy.co/2021/05/12/148/
Dr. Jonathan Levy
Attorney & Solicitor
t +44 20 8144 2479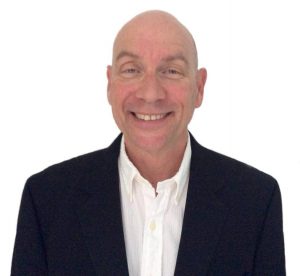 Dr. Jon Levy is a solicitor who specialises in transnational law and private international law. He has represented the former president of the Republic of China, Chen Shuibian, the former Deputy Prime Minister of Yugoslavia, and numerous African entities and political figures. He has been engaged by clients against the US Office of Foreign Asset Control (OFAC), CIA, US Army, and UK Cabinet. As a litigator he specialises in transnational asset recovery and has taken up cases against the Vatican Bank, UBS AG, the Swiss National Bank, Emaar Corporation, and many others.