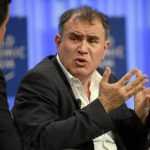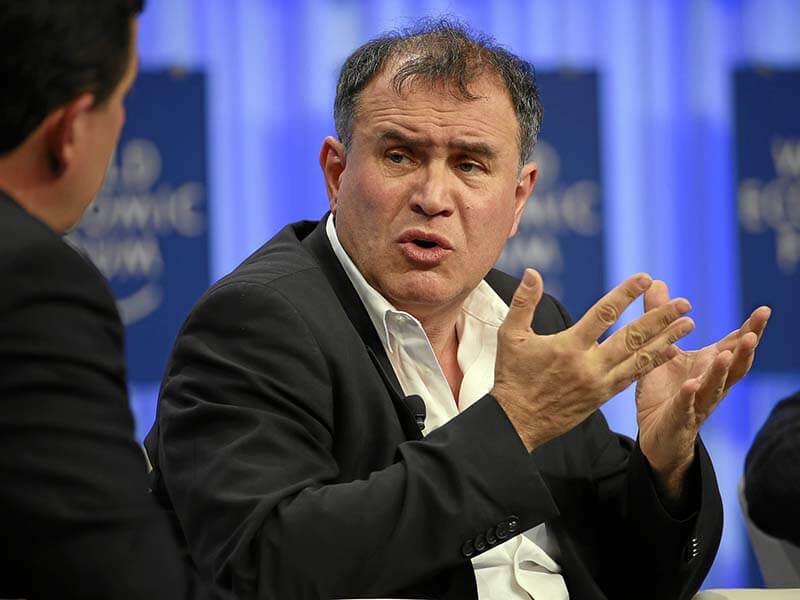 Nouriel Roubini, a renowned economist and one of the most notorious Bitcoin detractors, has resumed his criticism of cryptocurrencies. In an interview with the CFA Institute on March 6, Roubini expressed bearish views on digital currencies. According to him, "cryptocurrency as technology has no basis for success."
Roubini, the professor of Economics and International Business at New York University Stern School of Business is one of the few experts credited with predicting the 2007/2008 financial crisis. Hence, the moniker "Dr Doom." Now he believes virtual currencies have no future.
You want the latest news about Crypto? Sign up to our weekly Newsletter!

He appears to be pessimistic on digital currencies claiming they do not constitute money. The professor further stated that cryptos cannot act as a means of payment. The reason is they are unstable and face scalability issues.
For years now, Nouriel Roubini has been talking against digital coins, and BTC especially, claiming that this currency is nothing more than a scam and a bubble.
Apart from cryptocurrencies, Nouriel also took a harsh stance on the blockchain, the technology that underpins Bitcoin and other cryptocurrencies. He termed it as an overhyped technology that would amount to nothing. He remains convinced that blockchain will not disrupt the financial institutions and the global economy. He said:
"Fintech is going be a combination of artificial intelligence and big data and the ubiquitous internet. It will revolutionize payment systems, credit allocation, capital market functions, insurance, investment management, financial advice, etc."
Blockchain is nothing more than excel spreadsheet
In January this year, Roubini said that blockchain is "nothing more than excel spreadsheet." While his anti-cryptocurrency views aren't new, his negative stance towards blockchain makes him the only crypto naysayer who doesn't believe in the power of blockchain. Even billionaire investor Warren Buffet, who has been warning people to avoid Bitcoin like the plague, thinks blockchain tech is important. Crypto enthusiasts argue that Roubini does not understand blockchain, and he does not want to admit.
source: https://coindoo.com/cryptocurrency-as-technology-has-no-basis-for-success-says-economist-nouriel-roubini/
TheBitcoinNews.com is here for you 24/7 to keep you informed on everything crypto. Like what we do? Tip us some BAT

Send Tip now!