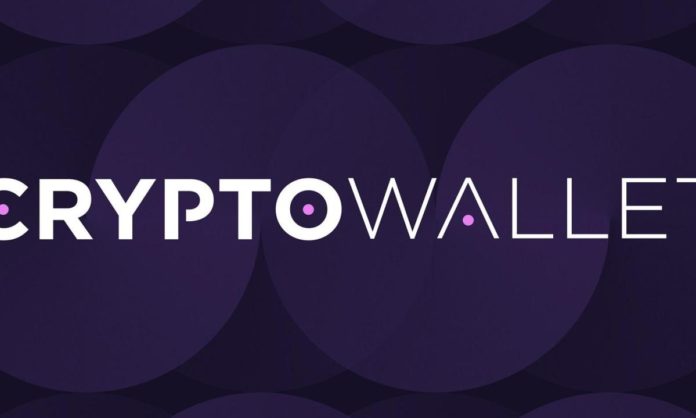 Tallinn, Estonia, 21st March, 2023, Chainwire
Estonia-based crypto startup CryptoWallet.com has become one of the first crypto companies to receive a stamp of approval from Estonia's Financial Intelligence Unit (FIU). CryptoWallet.com renewed its crypto license despite strict regulatory measures introduced last year to maintain compliance and transparency within the crypto space.
The Estonian license to provide a virtual currency service, which was granted to 55% of all virtual asset providers in 2021, has since become far more competitive. An estimated 90% of companies* may face losing their license and/or being forced to move to another jurisdiction. Despite these headwinds, CryptoWallet.com has succeeded where many others look destined to face difficulties. 
The new requirements are designed to root out companies that are poorly managed in an effort to prevent financial crime and mitigate risk.
Regulators now require companies offering services like those of CryptoWallet.com to hold a minimum of €250,000 in capital reserves compared to just €12,000 under the previous requirements.
Other requirements for the license:
Stringent KYC/AML checks
Personal requirements for management board and personnel
Viable product and business plan
Proper risk management
Local presence in Estonia
CryptoWallet.com's COO, Aleksander Smirnin, summed up the company's achievement. "This  sought-after license once again awarded by the FIU is the culmination of years of hard work and dedication by the CryptoWallet.com team. We are fully compliant, have the required shared capital, and are launching products that will enhance our users' lives. No other crypto card provider offers as many supported cryptos as CryptoWallet.com and we look forward to growing our ecosystem."
CryptoWallet.com will provide users with a secure and seamless platform to buy, sell and spend crypto assets using a crypto card and SEPA compatibility. The crypto card, due to launch later this year, will support over 800 cryptocurrencies, over ten times more than other competitors.
Now that CryptoWallet.com is licensed, the company is legally allowed to facilitate the storage, purchase and sale of digital assets.
For more information on CryptoWallet.com or to apply for a crypto card please visit: https://cryptowallet.com
About CryptoWallet.com
Estonia-based crypto startup CryptoWallet.com is fully licensed and compliant in handling cryptocurrency operations in all jurisdictions where crypto is legal. CryptoWallet.com provides users with a secure and seamless platform to buy and sell crypto with debit/credit card and SEPA transfers. 
The CryptoWallet.com crypto card, due to launch later this year, is slated to support over 800 cryptocurrencies, over ten times more than any competitor. Users can earn native SPEND tokens as cashback with every purchase and through the staking, referral, and partnership programs that are helping to build its community. A custodial wallet with over 100 supported cryptos is already live. CryptoWallet.com also lists tokens on its platforms and facilitates the buying and selling of crypto for businesses.
Applications for a crypto card is open through the Whitelist located on CryptoWallet.com
Contact
Pauline Shangett
[email protected]