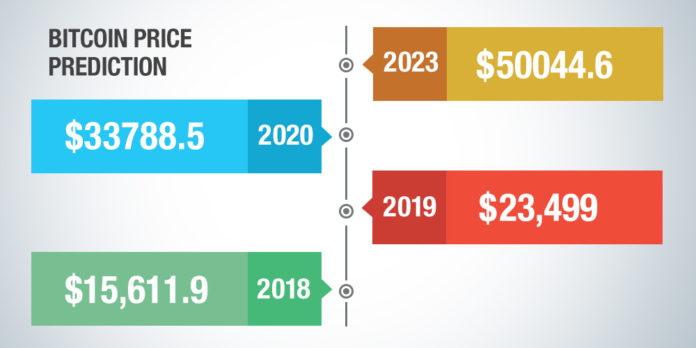 "The internet deserves a native currency; it will have a native currency. I don't know if it'll be Bitcoin or not, but I hope it will be."
– Jack Dorsey, Chief Executive Officer of Twitter Inc. and Square Inc
We've have been hearing about bitcoin for the last ten years now. (Apparently, Bitcoin will turn 10 by the end of this month.) So, if you are tired of this term, then buckle up, because bitcoin is not going away anytime soon.
In fact, a small group of investors, companies, and even governments have been warming up to this cryptocurrency, like never before.
This is indeed a major achievement, considering the cryptocurrency witnessed several unfortunate speed bumps, since the time it was launched in 2008.
In 2014, San Francisco-based Square allowed merchants to accept Bitcoin. Since then, the credit-card processing app has introduced bitcoin trading to all users, letting the users send money to friends and family.
Even Zimbabwe and Venezuela governments have been using bitcoins because the value of their own currencies has gone down. Simply put, countries suffering from hyperinflation use bitcoins because it seems to be a more stable option to transact. Sure enough, there are several smaller digital currencies as well, but all of them seem overpriced. However, bitcoin has successfully demonstrated its ability to survive upheaval, time and time again.
Perhaps, unsurprisingly, bullish experts have been comparing bitcoin to early internet companies such as Intel and Microsoft. These companies didn't instantly find a market for their products. In fact, the early entrants used it for gambling and pornography purposes. Which meant it took a great deal of time before their products found global acceptance.  Nonetheless, the bearish experts are of the opinion that bitcoin and cryptocurrencies are part of the speculative bubble.   
Despite all these speculations, the one thing that's never going to change is that cryptocurrencies are here to stay. Sure the value of bitcoin has been changing constantly, but it is still considered to be a viable investment option by many.
The parameters that experts believe will help decide the future of bitcoin is discussed below:
Highly Secured:  Bitcoins are built on blockchains. And, as a matter of fact, it's impossible to hack Blockchains. More significantly, the cost of verifying transactions is comparatively less than that of central banks because the transactions happen without the intervention of central banks. Plus, the transactions are recorded in a digital ledger or a blockchain. The security, the blockchain offers, has made bitcoins an option worth exploring for banks as well.
Aside from Bitcoins, the blockchain platform powers several other industries as well.
Cushion against Economic Problems: Countries suffering from hyperinflation such as Zimbabwe and Venezuela are already using bitcoin as it offers a more stable option to transact.
Availability of Hardware Wallets: Amazon offers dozens of offline hardware wallets for fewer than $100 to securely store cryptocurrencies. In fact, Noble Bitcoin has set up a fully-insured cryptocurrency custodian service, using a Texas-based cold storage location that already houses gold, silver, and platinum.      
Merchant Approval:  There are numerous bitcoin merchant processing services in the market today that aid merchants accept bitcoins. However, the consumers need to get comfortable with the system, first and foremost, before the merchant approval happens.
Government Support:  Of course, few countries have outrightly banned bitcoin. Even so, developed nations such as U.S., Australia, Japan, and other European nations are working on to how to classify it. As to whether it should be classified as a commodity or a currency or a security and so on. The appropriate classification will plausibly lead to a regulatory and legal framework, which, in turn, will enable services such as insurance to build consumer trust.
Capacity: Bitcoin bears often criticize its capacity. A VISA network supports 65,000 transactions per second while a bitcoin supports only 7 per second. This makes it unusable for day-to-day transactions because the system can't manage the volume. However, things could turn around with the arrival of the Lightning Network Initiative that is currently in test mode. The initiative will make sure that bitcoin's capacity soars to thousands of transactions a second, making the system conducive for payments.
Putting it all together
Bitcoin usage has risen.  However, the constant fluctuations in its value have been the point of controversy for all and sundry, which, in turn, is making customers and merchants think twice before going all-in for the cryptocurrency. Plus, bitcoin circulation is regulated and there's an upper cap as to the number of bitcoins that could be mined.  Further, crypto heists are a commonplace. So, these issues need to be addressed before bitcoins gain worldwide acceptance.
You could consult top blockchain companies to gain a better idea on whether or not bitcoins built on blockchain platform are the future currency.
Image source: Bitcoin price prediction in the next 5 years
This is Jennifer Warren, staff writer at GoodFirms – a review and research platform for top ecommerce development companies, digital marketing companies, web development companies among many others. A bookworm at heart, I have successfully guest blogged for top sites such as Crazyegg, Semrush, Searchenginepeople, Sitepronews, Volusion.com, Socialnomics, jeffbullas, mediapost among others.