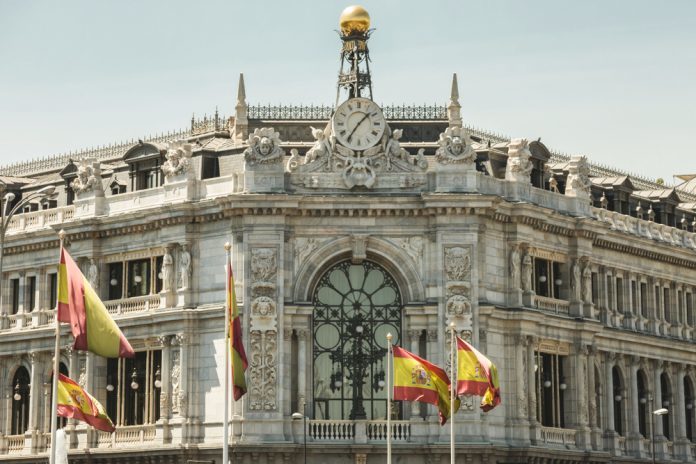 El Banco Central de España, Banco de España (BDE), ha publicado un informe que afirma que Bitcoin es ineficiente como sistema de pago. Sin embargo, puede que haya perdido un poco el bote, ya que ignora los protocolos de la segunda capa, como Lightning Network.
El autor del informe, el Director General Adjunto de Innovación Financiera e Infraestructuras de Mercado de BDE, Carlos Conesa, comenzó bien. Él claramente deliberó durante algún tiempo sobre el título, finalmente se decidió por "Bitcoin: ¿Una solución para los sistemas de pago o una solución en busca de un problema?"
Luego sigue las 10 páginas obligatorias (para análisis de Bitcoin del Banco Central) que explican qué es Bitcoin y cómo funciona. La segunda parte del informe analiza si Bitcoin es un buen sistema de pago (alerta de spoiler: no lo hace). Desafortunadamente, el título de Conesa establece el orden del día de todo el informe.
Análisis preciso … Falta el punto
El informe toma la siguiente forma; Analizar un atributo esencial de Bitcoin; explica por qué esto hace que para un sistema de pago demasiado complicado. Por ejemplo, los atributos como la descentralización y la falta de intermediarios se señalan como una limitación al intercambio masivo de valores.
La descentralización, sugiere el informe, requiere un "proceso de validación intensiva en el consumo de recursos, lo que reduce la eficiencia del sistema". En contraste, "los sistemas centralizados con un intermediario en el que las partes confían permiten el diseño de sistemas mucho más simples y más baratos".
Bueno, sí, pero entonces tiene un sistema centralizado y la necesidad de confiar en un intermediario.
Según Conesa, los sistemas de pago deberían facilitar el envío de dinero entre dos partes de manera simple, económica, rápida y segura. En su opinión, el diseño de Bitcoin no persigue estos objetivos, sino el de un sistema sin censura.
O tal vez incluso un sistema que combina los dos?

Obsolescencia programada
Uno de los principales argumentos de Conesa contra Bitcoin como sistema de pago es la capacidad de procesar transacciones. Afirma que las 600.000 transacciones diarias potenciales de Bitcoin son "insignificantes" en comparación con los sistemas de pago minoristas globales.
Es cierto, pero con el desarrollo de Lightning Network, esta estadística se convierte en "insignificante".
Se siente como si BDE tuviera que presentar un informe criticando a Bitcoin y ampliando el status quo. Para hacerlo, tuvo que ignorar voluntariamente el estado actual de Bitcoin hoy y esperar que nadie se diera cuenta. Falsa por decir lo menos.
Muchas tecnologías vienen con obsolescencia planificada. Este informe ya estaba obsoleto, años antes de su publicación.
imagen por Shutterstock
You want the latest news about Crypto? Sign up to our weekly Newsletter!