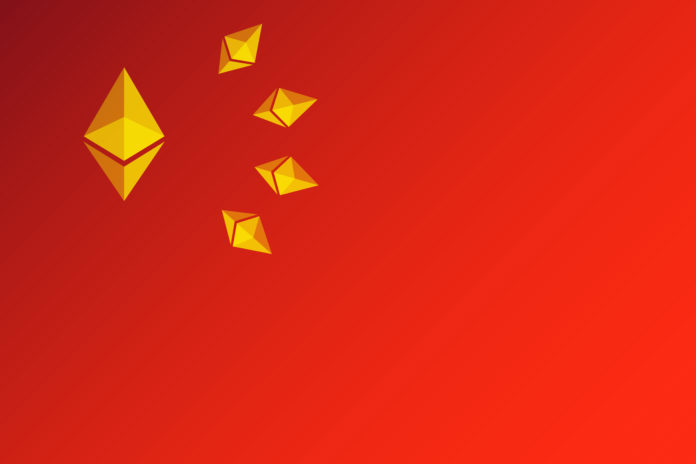 The Chinese Research Institute of the Ministry of Industry and Information Technology has issued a Blockchain Index. The government-affiliated institute issues a ranking of 28 ledgers. These are rated according to the criteria of technology, applicability and innovation. The first three places are occupied by Ethereum, Steemit and Lisk. Bitcoin stays a little further back.
After the People's Republic of China provided ample FUD in the crypto world last year, the government now issued the first official blockchain index on cryptocurrency technologies. As the paper notes, several researchers evaluated the technologies behind the cryptocurrencies according to the criteria of basic technology, applicability and innovation.
First place in the ranking is the Ethereum Blockchain with a total index of 129.4 points. The ranking is made up of 80.3 points for the basic technology (B), 23.7 for the applicability (A) and 25.4 points for innovation (I). The Steemit Blockchain scores even better in the basic technology with 82.6 points, but lags behind especially in the applicability (9.4 points) and a little in the ability to innovate (23.9 points) and thus comes up with a total ranking of 115.9 points. This places Steemit in second place. In third place is the German company Lisk with 104.8 total points (B: 64.4, A: 20.9, I: 19.5).
The complete list is available here: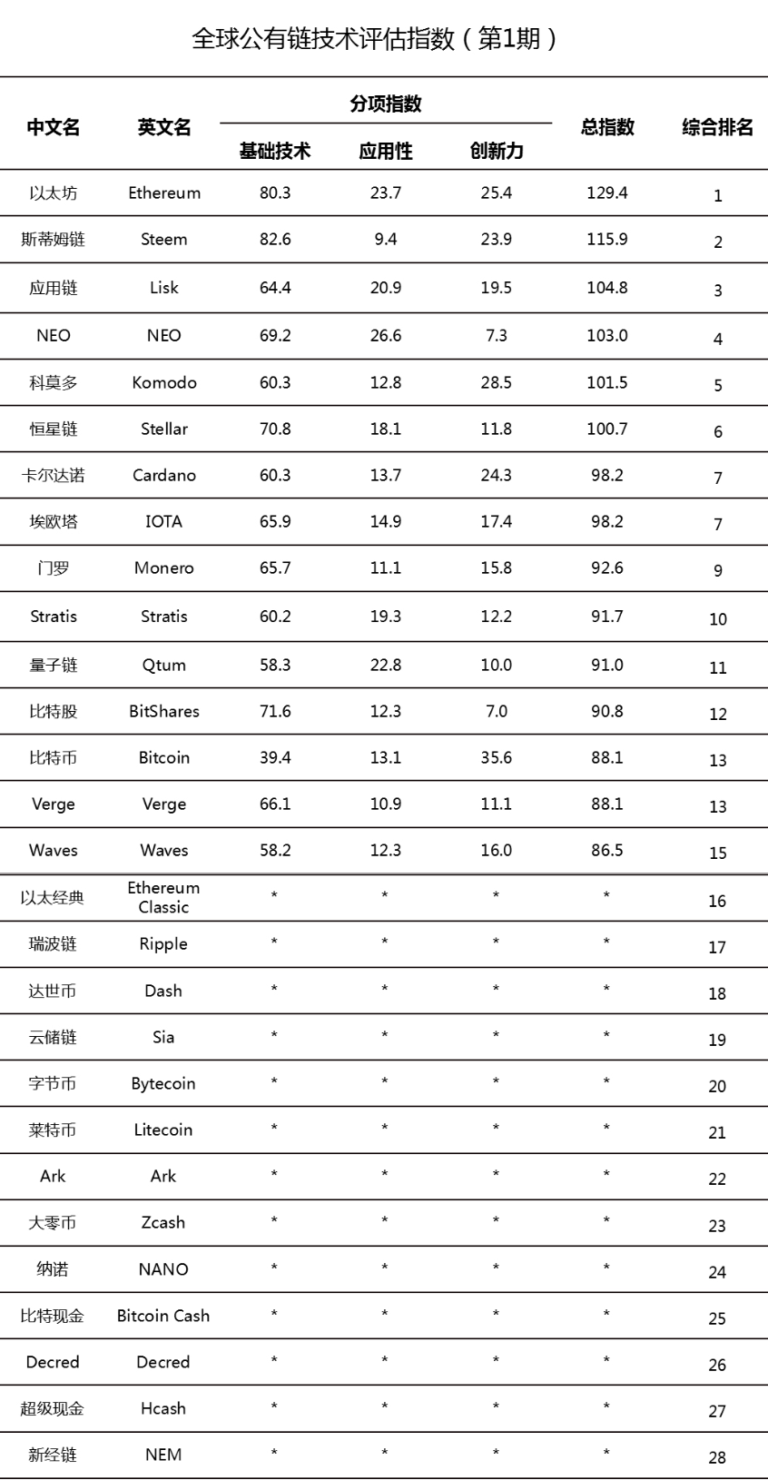 As you can see, Bitcoin is only in 13th place. As a pioneer in the blockchain field, the cryptocurrency receives the best rating of 35.6 points, at least in the area of ​​innovation. The winner in the field of applicability, however, is NEO with 26.6 points. IOTA and Cardano share space Seven.
As you can also see on the list, the publication of numbers after 15th stops abruptly. Although the ranking is visible, not the score. Ripple occupies 17th place, bottom is NEM.
Criteria in the Blockchain Index not completely transparent
According to local sources, the index aims to capture the status quo of global blockchain technology development. In doing so, it wants to identify trends in good time in the future and promote them if necessary.
The exact evaluation criteria and the entire research process are not yet fully apparent. Whether and to what extent the ranking is meaningful remains to be seen. That the Ethereum Blockchain is at the forefront with its Smart Contracts in terms of basic technology is hardly surprising in this context. Also number one for Bitcoin in terms of innovation can be seen here.
Part of the analyst team is Chen Zhong, who completed his education at Peking University and now works as vice president at JPMorgan in London. Other researchers include Wei Xu from Tsinghua University and Gan Guohua from Microsoft China.
featured image by shutterstock
You want the latest news about Crypto? Sign up to our weekly Newsletter!