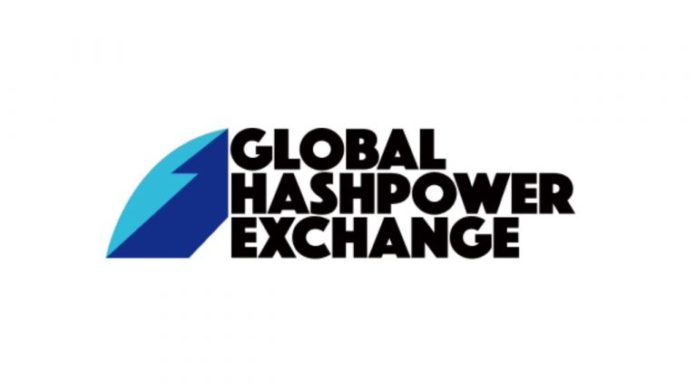 September 22, 2020 – Global Hash Power Exchange today announced the launch of GHPEX.com, the world's first crypto exchange devoted to trading hashpower futures, signaling the next evolution of crypto trading.
Designed for traders and miners in mind, GHPEX.com offers traders the ability to increase their leverage to take short and long positions, earning higher returns, and for miners to mitigate risk through selling future contracts at attractive prices.
Although a relatively new commodity in the trading world, hashpower is the essential component necessary for mining both Bitcoin and alt coins. Hashpower, also referred to as hash rate, is the amount of computing power miners use to validate blockchain. The more power it has directly results in greater amount of security the blockchain possesses.
"We recognized crypto traders were limited in options to diversify their portfolio. Hopefully, this introduces a new alternative to trading that goes beyond the traditional buy and hold mentality," says Eno Chen, CEO of Global Hashpower Exchange. "Coins will come and go, in this highly volatile market; however, the one constant that will be around is hashpower. We're excited to create the first platform dedicated to trading such an essential commodity."
GHPEX.com offers traders a number of options to choose from on its platforms from trading hash power that delivers BTC or ETH with a monthly contract to start. In support of its launch, GHPEX.com is offering traders a free 200 USDT deposit and 10-free trades upon sign-up. Simply type in the promo code, "Launch" to receive the free deposit.
"Recent data has shown that a growing number of first-time investors are on the rise this year due to Covid-19," says Chen. "This fact combined with hashrate hitting an all-time high makes now a perfect time to start trading hashpower futures. Giving away a free deposit is to make it easier on traders to get their feet wet without any risk."
About Global Hashpower Exchange
GHPEX is the world's first exchange platform dedicated to hashpower futures. Our solution allows investors and miners alike to trade futures tied to the value of blockchain mining hashpower. We offer investors the ability to capitalize on the volatility of crypto without needing to immerse themselves in an altcoin-saturated market and provide miners with a solution to mitigate the risk involved in their operations by buying cheaper hashpower to offset costs.
Contact Email
[email protected]
Supporting Link
https://www.ghpex.com/register/launch
---
This is a press release. Readers should do their own due diligence before taking any actions related to the promoted company or any of its affiliates or services. Bitcoin.com is not responsible, directly or indirectly, for any damage or loss caused or alleged to be caused by or in connection with the use of or reliance on any content, goods or services mentioned in the press release.
The post Global Hashpower Exchange Launches World's First Exchange Dedicated to Hashpower Futures – GHPEX.com appeared first on Bitcoin News.
Bitcoin.com is author of this content, TheBitcoinNews.com is is not responsible for the content of external sites.