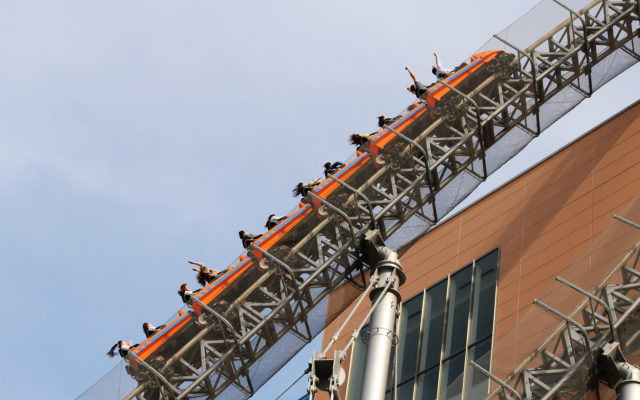 Few hours ago, in a tweet, acclaimed trader and analyst Peter Brandt hinted at bitcoin 'possibly' entering the next leg of its next/ fourth parabolic price rally. But, what really is his claim based on?
---
Retweeting a tweet from Raoul Pal, Founder/CEO – Global Macro Investor and Real Vision Group, Peter shared a BTC/USD chart which looks something as below. Let's see what 'possible' factors 'inspired' him to do the same.
Possibility that $BTC has entered fourth parabolic phase https://t.co/q4nAgkVJff pic.twitter.com/PL2LQ4ANOY

— Peter Brandt (@PeterLBrandt) September 1, 2019
Best Time To Get On The 'Bitcoin Rocket Ship' Is Now
Pal made specific comments regarding wedge pattern formation on the bitcoin price chart, which according to him is a robust uptrend indicator in itself. He clearly doubled down on the idea of BTC, as a potential way out of an impending recession.
Raoul based his thoughts on numerous factors viz., the complete, deflationary breakdown of the Commodity Index, the European Union (EU) & Japanese banking system.
He even went ahead with charting a potential yield collapse to -4% for the two-year U.S. Treasury.
What happens if the bond bears are wrong and the shock is not a sharp rise in yields, but instead a fall in yields so far yet unimagined. How about -4% in US 2 years? pic.twitter.com/F8QGbJ5pZC

— Raoul Pal (@RaoulGMI) August 31, 2019
BTC Price Stock-to-Flow Relation Is Strong
Bashing opinions regarding the correlation of Litecoin's lackluster post-halving price performance with bitcoin's upcoming halving, celebrated quantitative analyst PlanB mentioned that the above logic is flawed.
Unlike Litecoin, Bitcoin has a significant stock-to-flow relation and the cryptocurrency's May 2020 halving is still pretty much relevant in this regard. This, in turn, will have a positive effect on the price.
Some people think that because litecoin didn't jump on ltc halving, btc halving will also be irrelevant for #bitcoin. That logic is flawed. LTC price doesn't have a significant relationship with stock to flow, so halvings are indeed irrelevant. BTC price-s2f relation is strong https://t.co/5Wx7vHLvUd

— PlanB (@100trillionUSD) August 31, 2019
However, PlanB has made it clear that the bitcoin stock-to-flow model does not predict BTC's price at any moment in time, and does not predict bitcoin price ATH & ATL levels or timing.
What it does though is predicting what level BTC price will oscillate around. Prominent Bitcoin investor Alistair Milne also doesn't expect to see a bear market when we are so close to the next halving.
$28,000 Bitcoin Price In Play: Max Keiser
Citing game theory and commenting on the latest explosive Bitcoin mining hash rate performance, permabull Max Keiser set a $28,000 bitcoin price target, in one of his recent tweets.
#Bitcoin hash approaches 90 Quintillion. Per protocol's hard-coded Game Theory, hash precedes price. $28,000 in play.

— Max Keiser, tweet poet. (@maxkeiser) September 1, 2019
Keiser reasoned that per the "protocol's hard-coded Game Theory, hash precedes bitcoin."
A higher network hash rate also means better security and often better decentralization of mining power across more users.
Currently, Bitcoin is clocking an all-time high mining hashrate of 84,033,177 TH/s, data from monitoring resource and wallet provider Blockchain.com confirmed.
That number is a record in BTC's ten-year history.
Do all these points explain Mr. Brandt's 'parabolic' argument? We guess it does, but then these are just assumptions and when it comes to actual market movements, things are very different.
Do you think Bitcoin price will go parabolic in the near future? Let us know your thoughts in the comments below!
---
Images via Shutterstock,
The post Has Bitcoin 'Possibly' Entered its 4th Parabolic Phase? appeared first on Bitcoinist.com.
Bitcoinist.com is author of this content, TheBitcoinNews.com is is not responsible for the content of external sites.