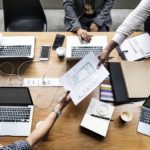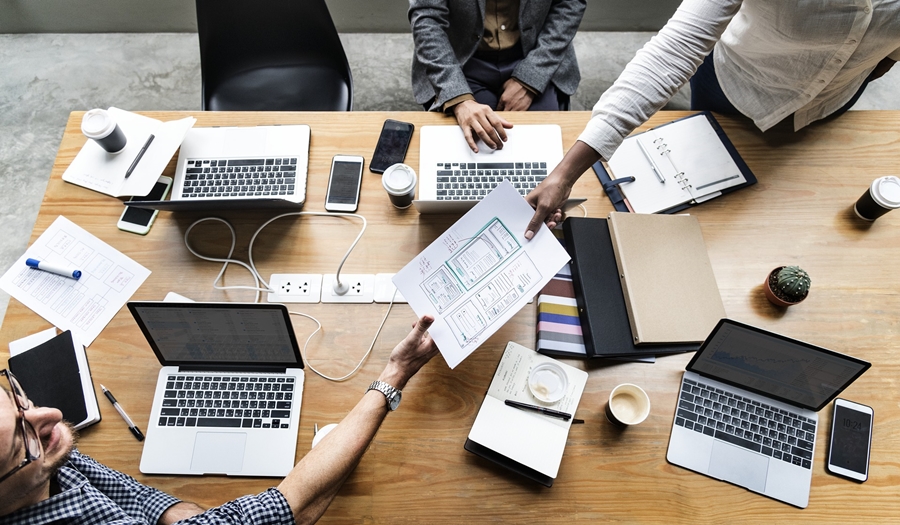 The world of cryptocurrency and its prospective revenue has prompted many entrepreneurs to start their own company or business.
But it is not that easy to just start your own company. There are some aspects that must be carefully handled. Launching a successful cryptocurrency company is like launching any other successful company. We will be presenting some tips on how to create your own crypto company:
You want the latest news about Crypto? Sign up to our weekly Newsletter!

Draw up your business plan
In order to gain success in any of your entrepreneurial ventures, you must first put the bases of a clear business plan. The most important things it should revolve around include initial costs, target market, and the time it will take you to cover your initial investment.
Establish your business as a legal entity
By making your business a legal entity you will not have to be personally responsible in the eventuality that your cryptocurrency company gets sued.
Register for taxes
Depending on the country or region where you base your company's headquarters, you will have to register certain state or federal taxes before you can start your business. Be sure to read as much as you can about your state's tax requirements before proceeding any further. There are also some taxing benefits that you can receive, but your company's accounting must be impeccable.
There is a lot of paperwork involved, but in order to have a robust financial model and to have a successful development, you will have to go through this process.
Get the necessary permits and licenses
If you fail to obtain the necessary permits and licenses you risk being fined later on with crippling sums, or even worse, go bankrupt and shut down. The process of getting a license differs from country to country. But long story short- there is also a mountain of paperwork involved.
The best way of saving time and headaches (and getting the job done right) would be to request the services of a law firm that can help you in your application. Of course, hiring a firm will incur higher costs.
Open a business bank account
Once you have licensed your business, the next step is to open a bank account. Many banks regard fintech companies as a risky venture especially if it is related to crypto or blockchain.
Opening a bank account will require you to supply a lot of information and answer many legal and financial questions. The best countries for opening a bank account for cryptocurrency company are considered to be Estonia or Switzerland.
Set up business accounting
You will have to record all your expenses and sources of income in order to evaluate and understand the financial evolution of your business. By having accurate and thorough accounts, annual tax reports will be much easier to fill.
Get your business insured
All business owners should get their company insured. Some states have legal requirements where compensation insurance for employees is necessary.
Define your brand
Your brand is what defines your company and what sets it apart from the competition, and it also how the public perceives your business.
Build an online presence
Create an official website for your business which features comprehensible information regarding your company and its products or services. This will enable customers to easily access them and find out more about your company. Also, it is recommended that you create accounts on various social media platforms to directly post important updates or engage with your users.
Ways of raising capital funds
At some point during your company's development, you will need finances to jumpstart this process.
Below are several options that you can consider:
Accelerators
Pre-accelerators and accelerators offer expertise, mentorship, and insight to new startups, which speeds up their growth. Other services offered by accelerators include a tracking program, consulting and in some cases an investment round that can bring in serious cash.
Venture funds
After your company has acquired sufficient funds to bet at a seed or A investment round level, you can look into venture funds to obtain more finances. There are many venture funds in Europe as the startup scene there is in full bloom. It is recommended that you go for a VC that has already invested in projects from the same field.
Business angels
Another way of getting financial support is from a private investor or a business angel. Even though it is a more direct investment approach, many business angels have a traditional attitude to business. This will make it hard to convince them to invest in a startup that uses new and still-developing technology.
Initial coin offerings (ICOs)
ICOs have gained enormous popularity in the past two years, especially for blockchain-based projects. An ICO involves issuing tokens and selling them to investors directly, and the resulted funds are used in the project's development. Tokens are not like shares, so investors are not able to make executive decisions.
Since ICOs are still a new investment model, they are not many countries that have clear regulations for them. This would mean that you have to look for a country that has friendlier regulations for blockchain projects and companies.
Countries which are good to ICOs regulation wise are Switzerland, Cyprus, Malta, and Liechtenstein. Countries that lack clear regulation are England, France, Belgium, and Spain.
If you intend to launch an ICO funding campaign, avoid registering your company in a country where the regulations are unclear. There might be laws that will make you give back all the funds that you raised.
How to make loyal customers
Crypto users look for a transparent service which will offer long-term support. Businesses that publicize their decision and have back up capital and insurance for their cryptocurrency are the ones that gain the edge in this industry. Also, if you run an ICO, sticking to your roadmap or planned goals is crucial if you want to be seen as a legitimate project. Seeing as there are hundreds of scams and failed projects, it is understandable why investors are skeptical.
Final Words
There have been many that have tried to launch a successful cryptocurrency company. Most of them failed, but there are some that have managed to thrive.

coindoo.com is author of this content, TheBitcoinNews.com is is not responsible for the content of external sites.
source: https://coindoo.com/how-to-launch-a-successful-cryptocurrency-company/
TheBitcoinNews.com is here for you 24/7 to keep you informed on everything crypto. Like what we do? Tip us some BAT

Send Tip now!