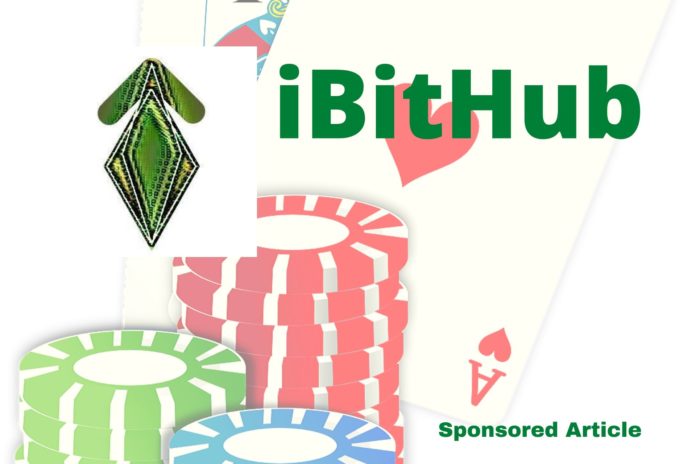 Technology is all about passion. The passion for research and to find solutions that are different, yet efficient, simple to use, and cheap.
Cost and necessities can be one of the main drives for innovation. This is when existing solutions are improved to slash costs or make the user experience better.
When Satoshi Nakamoto was forced to create Bitcoin, he did it out of passion. His aim was to solve a problem: To cut out banks and to empower people to be their own bank as the world's banking system caved in at the height of the Great Financial Crisis.
The same passion is behind iBitHub.
Creators of iBitHub are keen on driving mass adoption in the United States.
Xi Jinping Blockchain Declaration
The United States might be the world's economic powerhouse but unlike China, it lags in adoption.
China leads in the number of blockchain-related patents.
In October 2019, Xi Jinping declared that Blockchain, together with artificial intelligence and emerging technologies will be incorporated in china's economic sectors.
He said it was time China "seizes the opportunity" to adopt blockchain.
Before the 18th Collective Study of Political Bureau of the Central Committee, Xi said:
"We must take the blockchain as an important breakthrough for independent innovation of core technologies. [We must] clarify the main direction, increase investment, focus on several key core technologies, and speed up the development of blockchain technology and industrial innovation."

Xi Jinping
Xi Jinping's speech was an instance where one of the world's main leaders took to the podium and publicly endorsed blockchain.
However, Xi argued that it would be best for the country to adopt a top-down approach as far as implementation is concerned. He also called for proper guidance and regulation.
Regulation in the US
Regulation is the main obstacle for blockchain-keen entrepreneurs in the United States.
The country's main regulators are concerned more about cryptocurrencies being leveraged by elements for illicit activities.
The US Secret Service, for instance, has called out Monero. The privacy-focused coin allows anonymous transactions, a concern for sleuths.
Good news is that this isn't stopping innovation.
Amid globalization and economies, pushing for prosperity. The development of blockchain projects and especially stable coins, continue to push the envelope.
Facebook, which attempted to launch a global stablecoin backed by 100 leading companies like Visa, seems to have given up the plan thanks to resistance from government officials and regulators in the United States.
There are worries, that the coin would water down the USD's hegemony and its reserve currency properties.
iBitHub is Compliant with US Laws
The iBitHub project is formed by a dedicated team based in the US. Formed by blockchain enthusiasts, the project complies with relevant laws and didn't carry out an ICO for funding.
Their aim is to drive adoption in the United States and make people understand the benefits of distributed ledger technology.
Specifically, iBitHub is registered, complying with the rules and regulations set out by the state of Wyoming. This makes IBH, the native currency of the iBitHub blockchain, a true US digital currency.
Wyoming is crypto and blockchain-friendly.
In 2019, the state-organized its Blockchain Task Force with the sole purpose of passing legislation to attract crypto firms. Under the Delaware of Digital Asset Law, 13 laws were passed in 2019 and 8 more bills will be discussed this year.
It was only natural for iBitHub to choose Wyoming. The proposals by the task force make it easy for businesses to be built on the blockchain. Being a project with the purpose of driving adoption, iBitHub has a platform to make this possible.
Why iBitHub is different
Like Bitcoin, there are 21 million fixed iBitHub (IBH) coins.
There is the Kimoto Difficulty Adjustment that helps protect the network from hash rate changes.
Also, it is cloned from Litecoin and its consensus algorithm is based on Scrypt.
Therefore, similar to Bitcoin, from which Litecoin was cloned from, the security of iBitHub depends on miners. However, different from Bitcoin, iBitHub transactions settle faster.
There are two games that incorporate IBH coins: IBH City Racing and IBH City Poker.
Moreover, iBitHub's liquidity continues to increase. The coin is listed at Coingecko and CoinMarketCap (CMC). Changing hands at $0.00870266 as per data streams from Coingecko, the coin is up 10% in the past one week of trading.
IBH is also listed at SouthXchange—the most active platform for IBH, SatoshiShift, and BitParax. At SouthXchange, there are three markets: IBH/BTC, IBH/DOGE, and IBH/LTC.
Please follow and like us:
Related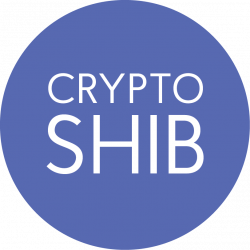 cryptoshib.com is author of this content, TheBitcoinNews.com is is not responsible for the content of external sites.