India's leading bitcoin company Unocoin has announced the launch of its new mobile app for both iOS and Android devices, thereby becoming the first company in India to offer a full featured mobile bitcoin app, with 24/7 access to real-time bitcoin market prices and instantaneous trading transactions.
The release of the app comes just weeks after the company implemented its robust new API. Developed by Unocoin, the app will allow consumers to buy, sell, send, receive and store bitcoin all in one place, from any remote device.
The startup says that the implementation is timely because bitcoin adoption is rapidly ascending in India, coupled with government's decision to demonetize 500 and 1000 Rupee notes. It added that the implementation of a mobile app aligns with its mission in enhancing mainstream adoption and help bring bitcoin into the hands of billions.
"As of now, there are more than 1 billion Indians who use mobile phones. More than 300 million use their phones regularly for accessing the internet. This trend is expected to go up by 56% per year. We focused on creating a design and interface that provided a seamless user experience on mobile. Customer satisfaction, easy navigation and user simplicity are the most important tenets to us, and we wanted to provide an even more convenient way for users to access and manage their digital currency portfolio when a home or work computer is out of reach", Abhinand Kaseti, Co-Founder and CMO of Unocoin said.
According to the official release, the app has been designed to include every feature already embedded into the company website. It will include the buy and sell pairing for BTC/INR, mobile/DTH (Direct to Home Satellite Program) recharge, SIP (Systematic Investment Plan) access. Unocoin has also released its POS (Point of Sale) app on both App Store and Play Store to enable physical stores to accept bitcoin as a mode of payment about six months ago.
"We built this app from the ground up, using our very own public API, to ensure security and ease of use. It is secure with TouchID for iOS devices and password access for Android devices, and boasts a one touch button for buying and selling bitcoin, complete with inbuilt conversion. The dashboard displays the users BTC wallet, with the option to send and request bitcoin, and the INR wallet, with the option to add and withdraw Indian Rupees. The dashboard also features a 24 hour price graph, address books, messaging capability and transaction progress and confirmations," Kaseti said.
The Unocoin wallet app requires iOS 7.0 or later for iPhone, iPad and iTouch users, and Jelly Bean or later for Android users. Unocoin's app is currently live and is expected to accelerate demand for the world's most valuable cryptocurrency, particularly in a mobile-heavy market.  
Started in 2013, Unocoin has drawn more than 30 top investors from 5 countries. In September 2016, it raised $1.5 million in a pre-series-A round, drawing support from Digital Currency Group, Boost VC, Bank to the Future, Bitcoin Capital and FundersClub as well as from national entities including Blume Ventures, Mumbai Angels among others. Every month, Unocoin processes transactions worth more than INR 200M for its 110,000+ customers.
EconoTimes 中文版 经客时代已上线
深入了解中国动向
Econotimes China Edition
GET INSIGHTS IN CHINESE
Editor's Picks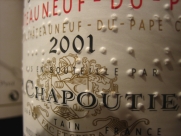 New Finger Camera Tech Helps Blind People Read Printed Words

Princess Leia Memory Wave Helps The Brain Better Store Memory
Terrorism And AI Mix Seems Inevitable, Spells Disaster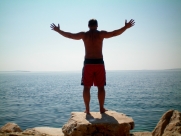 Biological vs chronological age: how old are you really?
Watch: Virtual Reality Training For Police To Help Reduce Shootings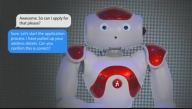 IBM's Watson would do a better job at being a bank teller than most current staff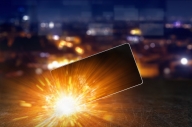 Why batteries have started catching fire so often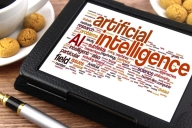 AI Should Get Credit For Its Inventions Law Expert Says Elon Musk: Advanced Artificial Intelligence Could Destroy The Internet
Sexual assault enters virtual reality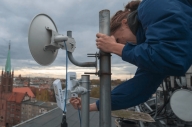 DIY networking: the path to a more democratic internet
Samsung Banking On Foldable Phone Revolution, Patent Published