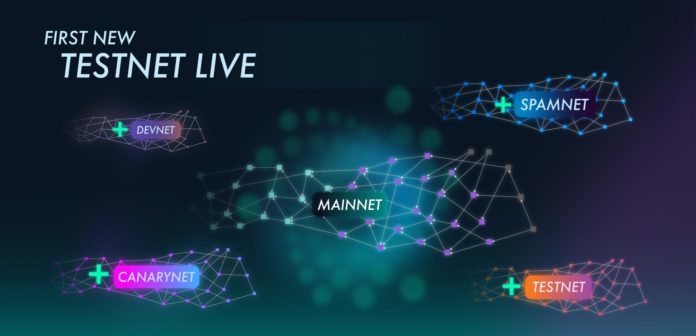 IOTA has been in the headlines over the past few days through a collaboration with UNOPS and the upcoming release of the mysterious project "Q". IOTA also made great progress in the technical area. The new Testnet as well as the spament were released. Two more testnets are being planned.
IOTA has announced on its blog that it has launched a new test network called Devnet. In this environment all new developments and features are tried out without burdening or touching the Mainnet (Tangle).
The Devnet is a separate tangle, but it includes the most stable and up-to-date version of the IOTA reference implementation, also known as IRI. Apps, bug fixes and the like can be tested in practice before these upgrades are implemented in Mainnet.
Edward Greve, Head of Development of the IOTA Foundation, says two more testnets will come to meet the complex testing needs.
IOTA wants to make great strides in improving some security issues by expanding test environments. Daz includes the topics Blowballs and CTPS variance.
Furthermore, IOTA has released Spamnet, which collects data to identify current and future spam techniques and derive preventative measures.
In addition, the IOTA Foundation has been joined by Jakub Cech. Cech was most recently Program Manager at Microsoft Norway, where he was involved in projects that developed social intelligence and analytics around Microsoft's products.
verify source: https://blockchair.com/ethereum/transaction/0x73c5b6b8a7b70981e7bac8ddb8bea0f2dd7525474a3238ee33a53280636fdfce
You want the latest news about Crypto? Sign up to our weekly Newsletter!