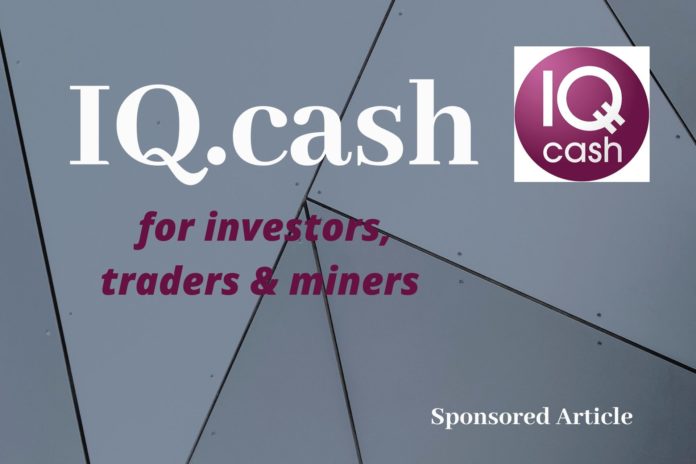 Over the last decade, the cryptocurrency industry has been flooded with several projects released every few months. However, most of these projects were mainly crypto-driven and lacked the combined vision of including other stakeholders in the blockchain ecosystem.
IQ.Cash is one such large-scale blockchain project that offers an equal opportunity for investors, traders and miners. This blockchain project aims at providing users instant anonymous online payment along with other investing opportunities.
The IQ.Cash blockchain platform uses a mix of Proof-of-Work (PoW) and Masternode technology suitable for miners and investors to generate some income stream. The IQ.Cash platform splits its block rewards – 57% allocation to masternodes and 37% to miners. The remaining 6% is reserved for DAO that will be used to finance projects in trading.
For example, traders can trade the IQ token on several cryptocurrency exchanges in the market. In such a case, 6% of block rewards shall be used for website developments, software developments, startups, algorithmic trading systems and the overall improvement of IQ.Cash ecosystem.
Understanding IQ.Cash's reward distribution mechanism
As stated, the IQ.Cash blockchain network distributes block rewards and profits to the miners and masternodes. It also keeps a small portion of other project development costs.
The miner rewards are the rewards distributed to the miners for adding new blocks or approving the transactions to the network. The other rewards are Masternode rewards given to MasterNode owners.
Anyone can become an IQ.Cash masternode owner by depositing 3000 IQ tokens as commission. The Masternode are majorly like the normal nodes that look after the smooth functioning of the network, however, with the additional responsibility of server assistance and server security. It also looks after network integrity, anonymity as well as the speed of transactions.
As per IQ.Cash, a masternode owner can make 350-400% profits on the investments made. One can become a masternode by following five simple steps.
Purchase 3,000 IQ or better 3,001. The extra 1 IQ token will be spent on the transaction commission
Open an IQ.cash coin wallet in the app.
Put 3,001 IQ into the wallet and create a MasterNode server and a deposit
Pay the hosting provider service fee at Flits that costs EUR 1.99 per month
Users can use the profits generated for their own need to even re-invest them to purchase more masternode to increase and multiply their income.
Key Features of the IQ.Cash Blockchain system
Security: The IQ.Cash blockchain platform assures absolute security to its users. The user account can be accessed by the owner only as no one can block their account or access their funds.
Besides, the users don't need to worry about any third-party access to data. The system encrypts complete data while transferring and receiving assets.
Anonymity: The IQ.Cash blockchain uses the PrivateSend algorithm that helps users to have completely anonymous transactions.
ASIC Resistance: Technology that uses ASIC often faces the issue of network complexity during significant acceleration and growth. The IQ.Cash network solves this problem by using the NeoScrypt algorithm.
High Transaction Speed: The IQ.Cash facilitates high-speed transactions through the instantaneous exchange of data across the network using its InstaSend. The network facilitates transactions in just under 5 seconds.
Decentralization: The platform provides absolute decentralization while preventing websites that have absolute control
Wallets and Exchanges
The IQ cryptocurrency wallet is available on all three platforms Windows, Mac, and Linux.
More information go here –> https://tradersfair.com/1507-intelligence-crypto-iq-cash-for-all-people/
IQ cryptocurrency is available for trading on some of the most reputed cryptocurrency exchanges like HitBTC, Crex24, and Mercatox.
Please follow and like us:
Related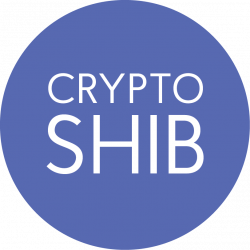 cryptoshib.com is author of this content, TheBitcoinNews.com is is not responsible for the content of external sites.
source: https://cryptoshib.com/iqcash-universal-blockchain-platform/
TheBitcoinNews.com is here for you 24/7 to keep you informed on everything crypto. Like what we do? Tip us some BAT

Send Tip now!