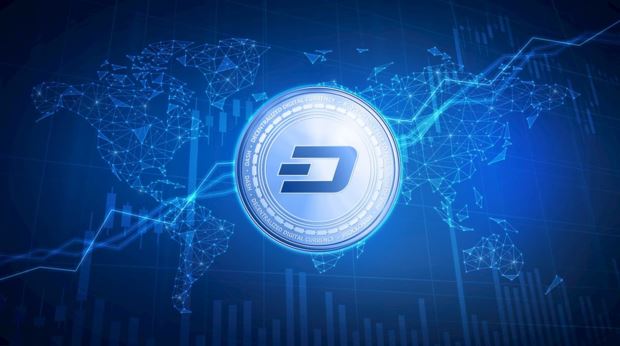 Dash's inroads highlight the widening acceptance of cryptocurrencies for fiat across the globe.
By Ceecee Wong
It is no exaggeration to say that digital transformation has touched almost every industry. In the world of finance, the most revolutionary idea has been that of blockchain-based, peer-to-peer digital currencies that require no central authority for monitoring supply and authenticity. Instead, transactions are verified by network nodes through cryptography and recorded in a public distributed ledger (blockchain).
While Bitcoin is undeniably the most well-known digital currency, shortfalls in the open-source currency have led to multiple forks that produced altcoins (alternative cryptocurrencies). These altcoins generally project themselves as better substitutes to Bitcoin with competitive advantages.
According to Investopedia, notable examples of altcoins include Litecoin, Ethereum, Ripple and Dash amongst others.
Digital Cash
At Bloconomic 2019, co-founder of DashNEXT and Dash Thailand, Felix Mago, presented an interesting and exciting case study in how Dash, which is a portmanteau of 'digital cash', offered improved payments solutions that seemed ripe for mass adoption. As of this writing, the market capitalization of Dash is USD 817,475,645.
The focus of Dash Thailand is essentially to create an ecosystem of connected merchants where cryptocurrencies can be used to pay for "everyday items, for example a restaurant meal, hotel stay or any tourist activities in Thailand." It targets the Thai tourist industry where tourists coming into Thailand want to use crypto-currencies to pay for their holidays, digital nomads as well as the Thai crypto community where "more than 10% of the Thai people hold crypto-assets".
Recently launched, DashNEXT focuses on forming large-scale partnerships and the local networks within Asia. For example, as many companies registered in Singapore operate abroad or globally, Dash sees itself as "the team on the ground connecting these people, creating networks and trying to build up crypto payment systems on all verticals."
A New Value Proposition for Businesses
Mago pointed out that Dash was essentially a free peer-to-peer payments tech solution. Although depending on how many players are involved, very small fees might be incurred. But when compared to traditional payment systems, there is a massive reduction.
"It largely depends on the verticals we have to plug into, but we can, of course, make a credit card payment happen in Dash, or a payment gateway which may charge a fee. Sometimes, we might need to go back to fiat currency, incurring a conversion fee. These are fees charged by third-party providers and not by us. In essence, we are still cutting down fees from an average of 3-7% to 0.5-1%. That's the average, but you have to look at the processes and specifics to be sure."
As a cryptocurrency, Dash is feeless because its value lies in the user base. Increasing the number of users results in increasing the value of the underlying coin.
"My other value proposition to the businesses we connect to is that we are able to bring them a new group of customers, crypto-using customers. When you look at the growth of crypto users, it is massively growing – doubling year-by-year (about 30 million new wallets every year). These people tend to be rather young, 18 to 35 year-olds, mostly males who are educated enough to understand these new technologies, a nice target group for most companies to attract. They also tend to be very motivated to be in this new crypto world. Thus, you have a real value proposition for someone you might not attract if you don't offer this solution."
Designing Crypto Payments Systems
Pointing out that each company structure varies greatly, Mago said the important lesson when building these payments systems was to understand the business processes that lay behind as they affected the tech that one would choose to implement the solution.
With the different partners and different processes within different verticals, one would have to work out what to put in place to make a specific solution work.
Mago cited the partnership with Korean company Blucon which has implemented Dash Debit Cards as well as a public transport card that could be used with Dash shortly.
Working with a top crypto exchange DigiFinex, users of that trading platform are able to send crypto to the Dash Debit Card and use it globally. Elaborating more on the ecosystem designed for this particular payments system, Mago said:
"In the case of the crypto debit cards, we need the exchange to facilitate people uploading crypto, conduct KYC and AML and confirm solutions for the customer; we also need an issuing company for the credit and debit cards, a bank, and a company which has the tech to make it all work. Finally, you need a working crypto payments solution such as Dash."
Mago also cited marketing examples from the partnership with travel booking platform, Travela, explaining how booking discounts and other promotions could help to attract users to try out a crypto payments solution. Another partnership with Hotelier Mart also went live recently.
Challenges and Partner Strategies
But what about the volatility risks of keeping cryptocurrency?
"This is why we offer solutions where businesses never have to hold crypto longer than a couple of minutes and conversion is done almost immediately."
Another factor to consider was at the regulatory level which is different in all the different territories. Taking the example of the travel platform, the company would have to be registered somewhere in the world, forcing it to comply with the regulations. However, its customers would be able to book from everywhere online, even in a non-friendly crypto country like India. Physical businesses like a restaurant would face different challenges such as fiat conversion and also need to be registered in territories that were pro-crypto.
"My strategy is to partner to success as there are so many companies for whom such a solution is interesting. In saturated markets like banking and credit card issuing, we can come in and create new markets. Corporations and companies with a traditional business background are welcome to start approaching us for partnerships on all verticals. We are happy to figure out solutions and spin ideas as there are millions of use cases [for] POS systems and banks. The options are essentially endless."
Blockchain: 0x1cd8cac4c89381bf7e0f8ca59436ce4020cd1a58b040ff4bdcf56ad0b3edee57