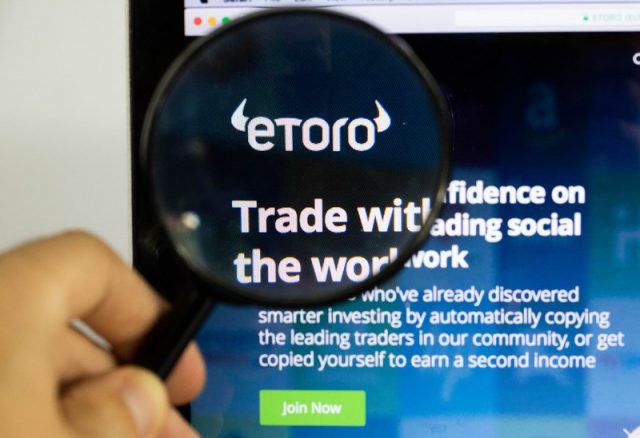 eToro's Mati Greenspan thinks that Litecoin is undervalued. eToro's Senior Market Analyst went on the record about several altcoins in a recent interview with AMBCrypto. We like some of Greenspan's ideas but we are a little bit unsure about others. Let's take a closer look.
Mati Greenspan's Predictions for Litecoin, EOS and More
Litecoin (LTC) has been one of the coins benefiting from the recent market upswing from earlier this week. Litecoin saw 8% 24-hour gains, and people the world round are taking notice. Mati Greenspan thinks this is for good reason.
Greenspan sees Litecoin as undervalued, when compared to competitor cryptocurrencies in the wider market. He judges this by looking at Litecoin's user base, daily transactions and trading volume at eToro and other markets. Greenspan sees activity. Activity is perhaps a better measure of a payment crypto's inherent value than any other, but we're not sure this tells the whole story for Litecoin.
Litecoin hasn't had significant development in months. As a technology, it's coasting. What's more, Litecoin has more intense competition from other cryptocurrencies like Ripple XRP than ever before. We're not convinced LTC can survive without significant updates, and those don't seem to be coming down the pipe.
Speaking of Ripple XRP, Greenspan expresses cautious optimism, though he urges caution as well, citing a Ripple study that said the company has only a 25% chance of surviving in the long term. Greenspan reasons that if Ripple indeed becomes a new global standard for payments, its associated price rise will be great. But Ripple is more likely to fail in this regard than to succeed, at least according to Greenspan. That said, Ripple's price rise in 2018 has been quite impressive to all.
Asked which coins he is most bullish on, Mati Greenspan sticks to the classics. Bitcoin, Ethereum, DASH and EOS make the top of his list. No one can argue with BTC, ETH or DASH. And though controversial and plagued with early difficulties, plenty of development and user action remains in the EOS camp. Of these four, perhaps DASH has the best argument for large value increases, as development is heavy and new markets like Central America seem wide open. Ethereum is also long due for a revival, and Ethereum 4.0 may be only a few months away. Bitcoin is… well, Bitcoin, and we all know it's going nowhere anytime soon.
It's the end of the year, and crypto personalities are making their best predictions for 2019. We're not sure how Mati Greenspan's predictions will look another year from today. Except for Litecoin, we think each of his top picks is a contender for future relevancy and value increase. Whatever 2019 holds, we hope it has better news for crypto than 2018 did. Whatever happens, we'll be here to watch and comment.
Featured image: "Crypto Facilities to Launch Litecoin Futures Trading Products" – Coin Pedia via Flickr (CC BY-SA 2.0)
The post Is Litecoin Undervalued? Mati Greenspan Thinks So appeared first on The Independent Republic.
You want the latest news about Crypto? Sign up to our weekly Newsletter!