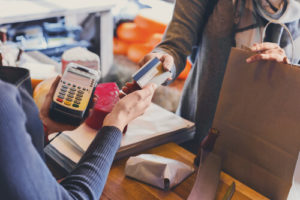 The news that JPMorgan Chase, the biggest bank in the US, is launching its own digital coin has got the whole cryptocurrency world talking. This development is even more interesting when we take into account that the firm's CEO, Jamie Dimon, has been outspoken in his criticism of Bitcoin in the past.
So, what is this coin all about and who is likely to use it? The following is what we know about it so far.
You want the latest news about Crypto? Sign up to our weekly Newsletter!

What Is the JPM Coin?
At the moment, this is still a prototype that is in the testing phase. It is set to be the first bespoke cryptocurrency to be issued by a major bank but no launch date has yet been released.
The driver behind the development of this coin is the need to transfer money instantly around the world. Old-fashioned wire transfers are now too slow so JPMorgan Chase will use the power of smart contracts to make the whole process slicker.
This makes it sound similar to the existing digital currencies that focus on allowing the sending of instant payments. The big names in this niche right now are Ripple and Stellar Lumens. Indeed, there has been a lot of talk about the potential rivalry that could be generated between these companies.
Each JPM Coin will be worth one dollar. So, it is clearly designed to avoid the investor speculation and big price fluctuations that have been such an important part in the rise of Bitcoin and other cryptocurrencies.
It is worth remembering that Jamie Dimon has always criticized certain elements of Bitcoin and other volatile currencies but not the actual blockchain idea. It seems that he and the rest of the bank's leaders are as excited as anyone else about the possibilities opened up by blockchain technology.
Who Is It Aimed At?
The information released to date suggests that it won't be aimed at retail customers in the way that other cryptocurrencies are. Instead, the idea is that this coin will be solely for institutional use.
Basically, it will be used to settle payments between the bank and its clients. Umar Farooq is the head of blockchain projects at JPMorgan. He said that "anything where you have a distributed ledger which involves corporations or institutions can use this".
It seems that this coin will run on a private blockchain network rather than on a public network. The network in question is called Quorum and all users on it need to be approved by JPMorgan.
Current reports suggest that only a small portion of the money they currently deal with will be transferred in this way. However, given that JPMorgan has around $2.53 trillion in assets, this could still add up to a substantial figure.
What Happens Next?
There is a lot of debate over whether the JPM coin is really a cryptocurrency or not. Is it simply a private, digital currency instead? However, perhaps getting caught up in semantics about what it is means missing the point.
The fact that a major bank has decided to use the blockchain to produce some form of digital coin makes this a pivotal moment. They have been working on blockchain projects for some time and this development means that they are comfortable that this is a safe, secure way of handling money.
Does this mean that other banks and financial institutions will soon be looking at introducing their own digital coins as well? This is certainly a possibility, as it is certain that a lot of business people will be looking closely at how the JPM coin works out. Indeed, banks all over the world have been showing interest in cryptocurrency adoption lately.
Finally, this is going to be a large scale, intensive test of the true capability of the blockchain. There is a good chance that success could see this technology becoming more widely adopted in different industries.
More Resources
Featured image source: Felix Lipov/Shutterstock.com
The post JPMorgan Chase to Launch JPM Coin: Is It Really a Cryptocurrency, Though? appeared first on The Independent Republic.
source: https://theindependentrepublic.com/jpmorgan-chase-launch-jpm-coin/
TheBitcoinNews.com is here for you 24/7 to keep you informed on everything crypto. Like what we do? Tip us some BAT

Send Tip now!