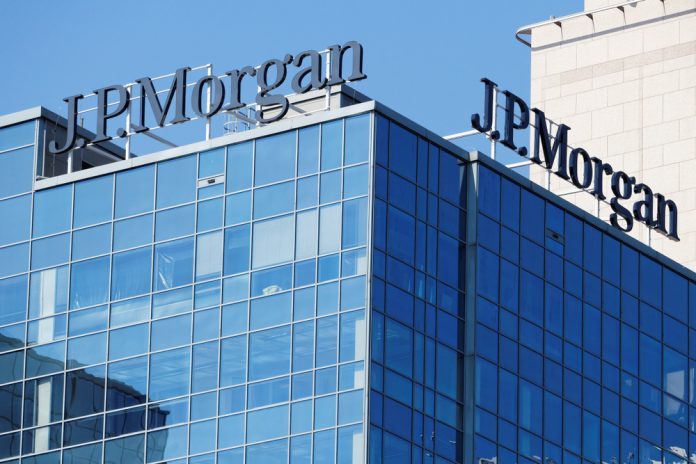 En un movimiento sorprendente, Umar Farooq, jefe de las operaciones de cadena de bloques de JPMorgan, dijo a CNBC que los ensayos de JPM Coin comenzarán en los próximos meses y que ya habían surgido tres casos de uso.
Los ingenieros del prestamista han creado la "Moneda JPM", un token digital que se usará para liquidar de manera instantánea las transacciones entre los clientes de su negocio de pagos al por mayor.
Solo una pequeña fracción de los pagos se transmitirá inicialmente utilizando la criptomoneda, pero la prueba representa el primer uso real de una moneda digital por parte de un importante banco de los Estados Unidos.
Mientras que Jamie Dimon, de J.P. Morgan, ha criticado a Bitcoin como un "fraude", el jefe del banco y sus gerentes han dicho constantemente que la cadena de bloques y las monedas digitales reguladas se mantenían prometedoras.
En mayo, el banco solicitó una patente para un sistema de pago de cadena de bloques interbancaria P2P, con acuerdos entre grandes clientes corporativos que ahora constituyen un foco importante para JPM Coin.
"El dinero brota de un lado a otro en todo el mundo en una gran empresa", continuó Farooq.
"¿Hay alguna forma de garantizar que una subsidiaria pueda representar efectivo en el balance sin tener que transferirlo a la unidad? De esa manera, pueden consolidar su dinero y, probablemente, obtener mejores tarifas por ello ".
imagen por Shutterstock
You want the latest news about Crypto? Sign up to our weekly Newsletter!