Wednesday is shaping up as another lacklustre day for Litecoin, as the fifth-largest cryptocurrency has once again failed to impress in term of market performance. The Litecoin price (LTC/USD) has fallen from its yesterday close of $55.75 and is currently hovering around $54.80, according to cryptocurrency tracker Coinmarketcap. The data shows, that the digital coin has lost 2.5% of its value in the past 24 hours.
Litecoin has been stuck in the mid- to high-$50 range for over 10 days now, as the list time it traded above $60 was on October 21. The coin has been unable to find a catalyst for another rally, especially with the way Bitcoin has been dominating the headlines of late. The original cryptocurrency is setting fresh record highs and enjoying increased attention from investors and media outlets alike, while altcoins such as Litecoin are underperforming.
Earlier this week Litecoin investors received some positive news, as it was revealed the South Korea's second largest crypto exchange, Coinone had listed the digital currency on its platform. The Asian country is an important market for Litecoin, which is actively traded on the largest local crypto exchange, Bithumb. The news hasn't made an immediate impact on the Litecoin price (LTC/USD), however, and so far Coinone's contribution to the global market activity has been rather modest. According to Coinmarketcap, Coinone has processed just $450 566 worth of Litecoin trades over the past 24 hours, or less than 0.5% of the cryptocurrency's 24-hour volume.
As of 17:34 BST, the Litecoin price stood at $54.60, down 2.8% from the same time yesterday.
For further information on how to buy and trade Litecoin, see our comprehensive Litecoin guide.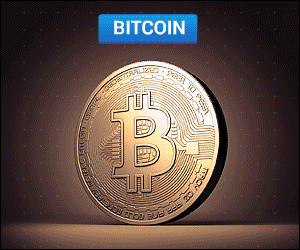 You want the latest news about Crypto? Sign up to our weekly Newsletter!