Nominex is a standard cryptocurrency exchange, but with an innovative twist that is aimed at attracting the community. This crypto platform change rules of boring trading. Not only earn but also receive additional rewards and extra benefits by just playing smart.
This platform offers two types of tournaments for the users, a Demo version and the Real game. You can withdraw the money earned during a live tournament. The profit received during the demo tournament is transferred to the trust management of the exchange. This allows novice traders to acquire the necessary cryptocurrency trading skills.
You can register on the platform in two steps. Nominex does not require KYC if you do not withdraw more than 3 BTC per day. The site also offers a unique referral program with endless partner levels, which allows you to profit from millions of referrals
Markets and Trading for Everyone
Not only Nominex is a trading platform, but it also provides a cool looking and user-experience oriented exchange platform. With features like making custom orders, Nominex is genuinely bringing a uniquely different form of trading to the world.
Nominex runs on the principles of Entertrading which combines trading and entertainment. This is a perfect busines- model for those who want to start trading and quickly, those who look for networking and fun, those who want to increase capital, those wanting to learn, those seeking thrills, and those who seek to create their own business. Enterading (marrying entertainment+trading) means now crypto trading adn using our exchange is as cool as playing CS:GO, for example.
There are four types of trading options available on the platform, Trust Assets Trading, Demo Trading Tournaments, Real Trading Tournaments, and Simple trading out of the purview of the tournaments.
Earning Mechanisms @Nominex – Tournaments and Referral
The major highlight of the Nominex platform is allowing the users to leverage the demo trading portal to start learning and grow gradually. The demo tournaments are combined into the Nominex training system, which is an online trading course, demo tournaments, and real tournaments for professional bloggers. That is, novice traders first gain fundamental knowledge on the course, then practice their skills at a demo tournament, and then earn real money on daily tournaments for professionals
Demo Trading
The Demo Trading account acts as a trading simulator for the community and allows everyone to invest, speculate, and trade with artificial money. There are no capital risks whatsoever. Plus, it helps the users understand the market vagaries, understand how markets oscillate and strategize. Every strategy, every move, every stake is grist to the user's mill on the platform. The demo mode on the nominex exchange is actually a full-fledged testing ground where you can test everything and pairs and instruments!
Real Trading
Real trading, is the real world staking and unstaking game, that the users across the world play with specific crypto platforms. However, here the risks are real; the investment is susceptible to drown while giving the chance to get windfall gains.
Real and Demo Tournaments
Nominex is a great platform that is making trading entertaining and highly rewarding. Participants in real tournaments can receive not only real money as a prize, but also NMX tokens, which can be used to pay up to 100% of the commission. Tokens are credited to each participant in the tournament, depending on the trading volume. The cost of one NMX token is currently $ 1
Although various other platforms offer such contests and tournaments, the eligibility and chances to win are both out of the reach of an every day trader.
However, Nominex changes the wheel entirely to allow any user with more than 500 personal trading volumes to participate in the tournament. Moreover, no matter which place they land, every user will be eligible to get a reward from the tournament.
The rewards distribution is dependent on the trading volume of the user. Higher trading volumes make the user eligible to gain higher rewards and vice versa. But the rewards generation for every user is the mainstay of these tournaments.
Every day, 65,525 NMX is distributed among the users via these tournaments. There are some strict rules and regulations that are meant to protect the interests of every participant.
The main restriction put forth is that no user can trade with themselves, either on a single or by using multiple accounts. To confirm the authenticity of this gameplay, the winners are announced 48 hours after the tournament is over, and the team rechecks every user and the transactions.
Furthermore, the users found conducting fraudulent activities on the platform will be disqualified. Lastly, the accumulation of trading volume to become eligible for participation has to be done naturally.
Referral
Nominex offers a unique referral program that is based on profit from an infinite number of levels. In addition, the most active participants can receive 8 types of bonuses, which allows you to earn up to $ 50,000
Ready to Start Earning?
The complete infrastructure set up of Nominex is very vast. However, the tournament system is the major highlight of this program. It is effective, works under top-notch security, and everything is connected to the user's wallet without any restrictions of locked liquidity or anything else. The users are free to trade, deposit, and withdraw their daily winning as they deem fit.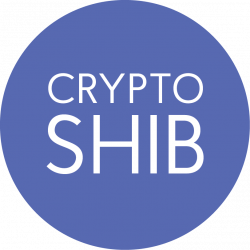 cryptoshib.com is author of this content, TheBitcoinNews.com is is not responsible for the content of external sites.
source: https://cryptoshib.com/nominex-crypto-trading-tournaments/
TheBitcoinNews.com is here for you 24/7 to keep you informed on everything crypto. Like what we do? Tip us some BAT

Send Tip now!