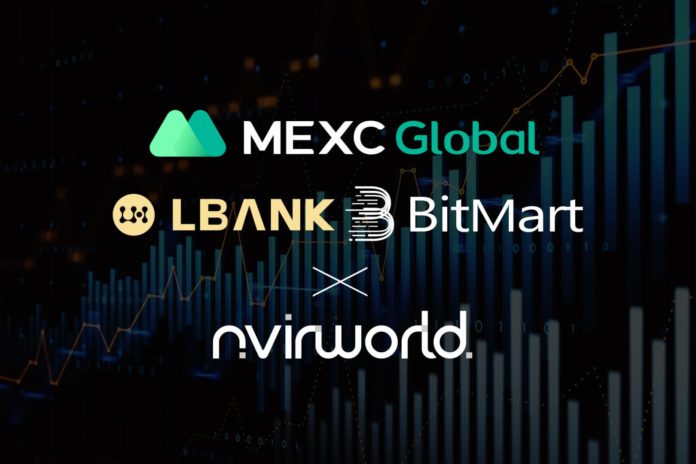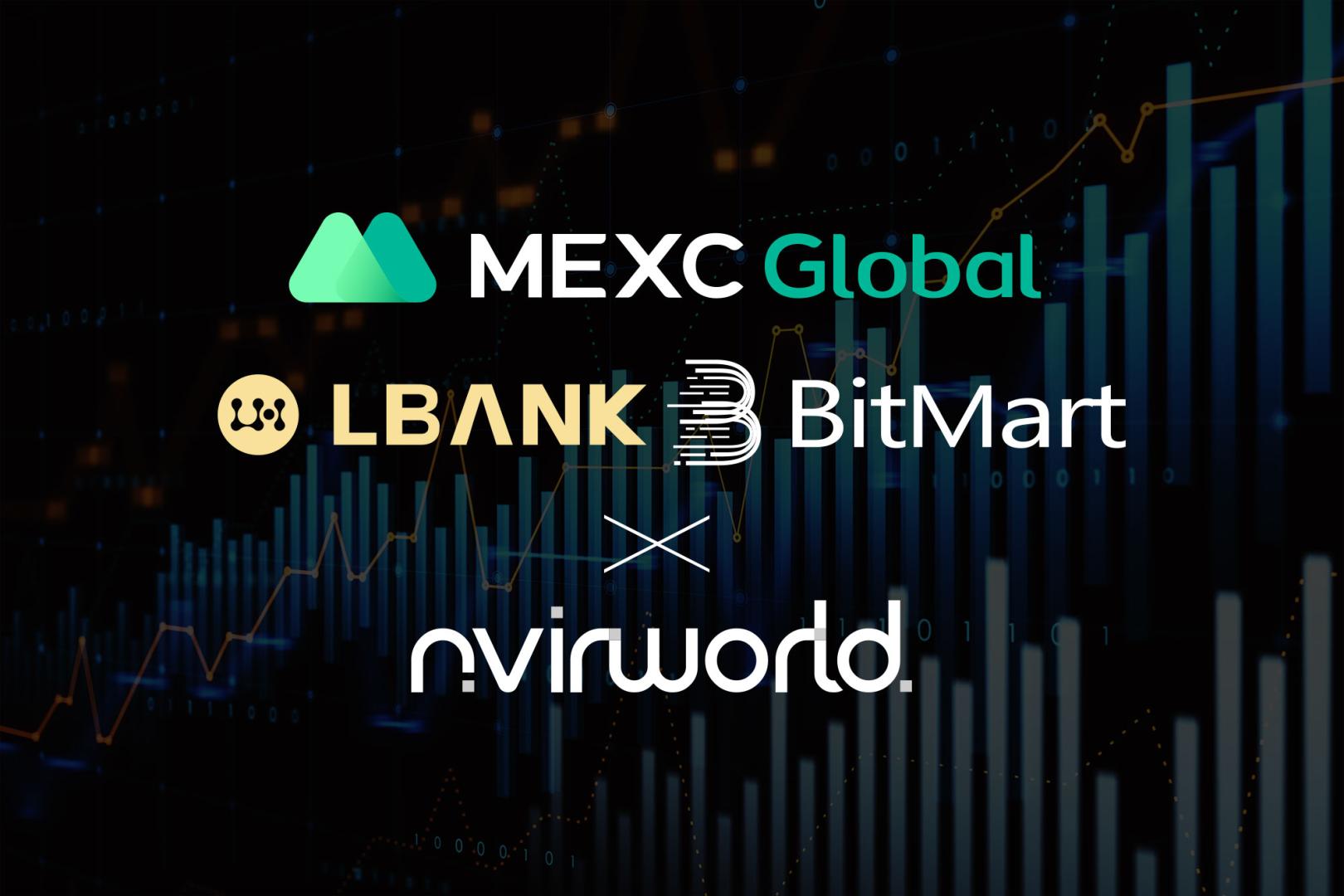 seoul, korea, 24th September, 2022, Chainwire
NvirWorld, the blockchain project that runs the NFT marketplace Nvir Market and DeFi service N-Hub, has been the top gainer on MEXC, Lbank, and Bitmart after having its native token listed. The NVIR token went live at 12PM on September 20, 2022. 
NvirWorld's utility token was listed with the Tether(USDT) trading pair on the three exchanges with a listing price of $0.04. 
On September 21, within 24 hours of spot trading commencing, NVIR ranked as the top gainer on all three exchanges. The total NVIR trading volume on the same day reached $4.4M. This includes centralized exchanges and also decentralized exchanges such as Uniswap, where NVIR reached $45.22M daily trading volume in March. 
NvirWorld plans to expand its availability on larger exchanges moving forward, building on its listing on MEXC, Lbank, and Bitmart where it has rapidly gained traction.
Scheduling its mainnet launch for 2023, NvirWorld has announced the plan to integrate its patent technology related to CBDCs (Central Bank Digital Currencies) with the release. With this implementation, NvirWorld plans to improve the shortcomings of Layer 1 and 2 blockchain systems and provide increased scalability and stability of the network where its services run. 
About NvirWorld
NvirWorld, a blockchain project that envisions to define layer3 in blockchain technology with its mainnet powered by patented CBDC technology, has 3 platforms in operation. Nvir Market, a NFT marketplace with both Ethereum and Solana network where gas fees are cut down with their key solution technologies called S2K L2 and Stay Pending. N-Hub, is a virtual synthetic asset investment platform where NVIR holders can join and do virtual investment on various synthetic assets and earn various rewards. bankoNverse provides non-face-to-face investment services and will be a representative fintech platform in the fourth industrial revolution. The development and deployment of its next-generation mainnet will expand the usage and versatility of blockchain technology globally.
Contact
CEO
Lee Jin Sook
NvirworldKorea