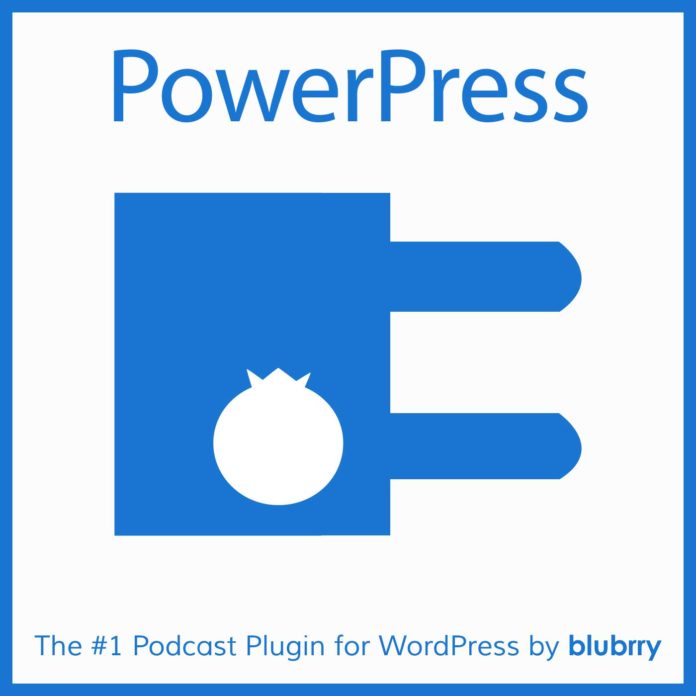 Obsidian Bot is offering a platform to create or purchase cryptocurrency trading bots with a beginner-friendly user interface. Obsidian Bot's bots run on the cloud 24/7 and execute trades based on criteria entered by users.
The site offers a bot marketplace, where users can put up their own bots for sale. Users can create bots using over 50 indicators and over 400 markets, and also make use of Obsidian Bot's bot testing and indicator scanning functions that allow for the rapid testing of bot performance based on historical market data.
We connected with the Obsidian Bot team to talk crypto and what it's like to run a bot trading company.
---
Who is your ideal user?
We have two cohorts of ideal users. First, users with previous trading experience: These users will be able to automate their winning strategies they have developed so they don't have to spend their days manually monitoring the market. These users will also be able to sell their strategies on the marketplace and earn money for doing to.
This leads us into our second ideal user. Obsidian Bot was made to support users with no prior trading or even cryptocurrency experience. We offer instructions to guide them through every step of the process, even if they don't already own cryptocurrency. The marketplace acts as a way for these users to quickly purchase a few strategies and start trading hands-free.
We also think the very common HODL(hold on for dear life) strategy should die out, we are trying to shed light on the fact that the HODL strategy is objectively bad and can easily be replaced by a bot.
How are users protected from risk? How can they ensure Obsidian Bot is always running in their best interest?
Obsidian Bot users are not completely protected from risk. Trading is inherently risky. With that said because of the way our fees are structured, we are always trying to optimize users to make as much money as possible.
We win more if you win more, we do our best to ensure each users investment are as safe as possible. We have flash price protection built in to make sure no purchase is made too far from the price of the market your bot evaluated at. We also have stop-loss control built into all bots, this allows users to determine how much they would allow their bot to hold in a downward market before selling.
This often means uses experience significantly smaller losses during down markets. In fact, users can create or purchase strategies that are designed to make money in falling markets. We encourage users to diversify their trading bot portfolio by having bot's run in different coin markets, rather than running 15 bots in one market.
Can you walk us through the process of creating a trading bot? How does the sausage get made?
After you sign up and login you will land on your user dashboard. Click on the 'create' tab and this will send you to the page where you create trading bots. You can make as many trading bots as you would like but you can only run up to 15 bots at a time for live trading.
There are 7 high-level steps to create a bot.
(1). Choose your trading bots market. The first thing that you do is select the market that you want your trading bot to trade in for example 'BNB/BTC.'
(2). Set a start and end date for the historical market data that you want to test your bot's performance against.
(3). Select and calibrate technical trading indicators to build the brain which powers your trading bot. There is a 'buy' tab on the create page this is where you add all your indicators that determine when you bot will buy. Add as many indicators as you would like, the number of indicators is up to the user's discretion. We also offer a 'scan' button for all indicators that will display how well you bot would have performed if you were to use different values for your indicators, this is super useful if you do not know how an indicator operates or if your bot needs some fine tuning.
(4). Select and calibrate indicators for your bots selling strategy. This step is the same as step (3) except you are now creating your sell strategy.
(5). Calibrate your bots stop loss and stop profit loss indicators. 'Stop Loss' is an indicator that sets the threshold where you cut your losses. 'Stop Profit Loss' is an indicator that sets the threshold for when you bot will sell while it is profiting.
(6). Analyze your bot's performance on a graph of historical market data. When you have populated your bots 'buy', 'sell', and 'stop/loss' tabs, it is now time for you to test your bot against historical market data. If you don't like how it performed you can always delete/add/or calibrate indicators.
(7). Finally, save your bot and launch it live on our 'Live' trading page!
The scanner tool allows users to click a button and see how much money their trading bot would have hypothetically made in the date range they selected earlier. The user can tweak values and scan as much as they want until they are satisfied.
Once they have indicators in both of those, they will be prompted to input values such as candlestick range, and stop loss control, along with variables that are unique to each indicator.
How do you protect users from bots that may or may not act in their best interest in the marketplace?
Firstly, users are not required to purchase a trading bot from the marketplace if they do not feel comfortable doing so. Prior to purchase a user can see a star rating that previous purchases have given to the bot along with comments. We also provide the bots historical performance and live performance.
We also display a graph of the bot's historical purchase points. Upon purchase we provide email updates for every transaction a user's bot executes; the user can stay up to date and monitor their bot's progress from anywhere. A user also has the option to turn their bot off at any time. While the bot trades for the user it is in the users best interest to monitor its progress at least for a short amount of time until a user trusts the actions of the purchased bot.
In your opinion, what are the best trading bot strategies?
We believe there are 3 key things to what makes the best trading bot.
(1). The bot takes advantage of high-frequency trading that humans are not capable of executing.
(2). The bot should only trade in a bull market and stay dormant in a bear market.
(3) Finally, the bot trades in a market that has a non-volatile coin for example BTC/USDT. The bot purchases BTC lets the investment grow and trades back to USDT waiting for the next opportunity.
Could you touch on Obsidian Bot's security? Many users may be a bit apprehensive to grant a third-party access to their investments – how can you address this?
Users can securely enter their API keys on our website and then after that they are securely stored in behind several layers of security and encryption so the only one who can access them is us. This was one of our foremost concerns when we created Obsidian Bot and we have put a lot of thought into it to ensure user security. One of our company advisors is a director of security at Zillow to ensure our security protocol is current.
Additionally, we insist users disable API withdrawals so in the unlikely chance of a hack users funds cannot be moved outside of their exchange wallets. We also encourage users to practice security measures with Binance and other crypto exchanges.
Can you walk us through how Obsidian Bot makes money?
Obsidian Bot charges a monthly subscription fee of $4.99 per month after their 14 day free trial has expired. In addition to that, we charge 2.5% of their wallet value at the end of the month or 0.75% if they have registered for Binance using our refferal link. If a user's Binance account is linked with our referral code we receive 20% of the Binance trade fee that is incurred from all trades.
This allows us to charge customers reasonably and fairly. We do not have a maximum or minimum required portfolio value, so beginner users can use Obsidian Bot as well as experienced users. Obsidian Bot also takes a cut from all trading bots that are sold through the marketplace.
Could you tell us a bit more about your team? Who's behind Obsidian Bot? Why is this the best team to run this type of company?
Kelvan Brandt, CEO, is a Computer Scientist who attended Western Washington University. He has been programming for over 6 years and has built many applications from video games to Instagram like bots. Kelvan Brandt has a strong background in mathematics which eventually led him to the algorithmic trading market. After a year of successful algorithmic trading on his own, he started the Obsidian Bot team.
Michael Krebs, COO, is an entrepreneur that has already had multiple successful businesses. He created a study application while enrolled in university, which ended up getting used over 1 million times. He also has created and sold a successful e-commerce business. Michael was named the second-best college entrepreneur on the west coast by Entrepreneurs Organization. Michael has also worked in management consulting, building business strategies for Fortune 500 companies. In his free time, Michael enjoys hiking, reading, and spending time with family and friends.
Danylo Kurgan, CFO, majored in Financial Economics and Business Administration from Washington State University. At WSU, he is heavily involved in the entrepreneur community and is the co-head of the entrepreneurship club. Danylo has used his entrepreneurial and leadership spirit on a few projects. He recently created an operational strategy for a study app developed by classmate and Co-founder of Obsidian Bot, Michael Krebs, where students at WSU could access local study resources efficiently, from anywhere.
Alexander Earll, CTO, is a senior at University of Washington Bothell studying computer science and software engineering. He has worked in industry at Siemens Ultrasound as a software developer for over two years. On top of that, Alex has developed several cloud-based, applications in the past like Jixum, a social media engagement platform.
Obsidian Bot's team is full of young but experienced entrepreneurs who have been involved with crypto for years. We also have a team of seasoned entrepreneurs advising and mentoring our team, to ensure that we do not make the critical mistakes.
Let's address the youthfulness of the team. Some older members have criticized your team for its youth, which may actually be a strength. How would you rectify these concerns?
As for our youth, I look at it as an advantage. The nature of cryptocurrency is being against the norm and allowing anyone with the passion, intelligence and will to succeed. We look at our team in a similar way. Since we are young we are not going to just "accept the norm" as some older people who are more set in their ways would.
We are hungry to take the knowledge that we have grown up on revolving around computers, technology, and automation and apply it to a young market that is poised to explode.
What inspired the creation of Obsidian Bot?
Our CEO, Kelvan Brandt, was day trading cryptocurrency manually and was having success with it. He realized that repeated strategy could easily be automated. Being the programmer that he is, he coded a system to save himself the long hours of staring at a computer.
He kept it for his own use until his friends started offering him money to manage their portfolios, then their friends wanted in and so on. Kelvan recruited the current team and decided to take his idea public. The original idea has grown into Obsidian Bot.
Where do you see Obsidian Bot in 5 years?
In 5 years, we see Obsidian Bot as a healthy running company and a brand synonymous with success. We see Obsidian Bot staying on the cutting edge of technology by incorporating Artificial Intelligence and other advanced computing techniques to improve our users' experience.
We are a young company with lots of ideas and improvements we want to make. Additionally, we love hearing user feedback and want to build the product with our community as time progresses. We often time directly work with individual users to implement their feedback and ensure an optimal experience.
---
The above article is a sponsored post. The contents have not been altered to be any less objective than our editorial standards.
The post Obsidian Bot on Automated Cryptocurrency Trading and Bot Creation appeared first on CoinCentral.
Coincentral.com is author of this content, TheBitcoinNews.com is is not responsible for the content of external sites.