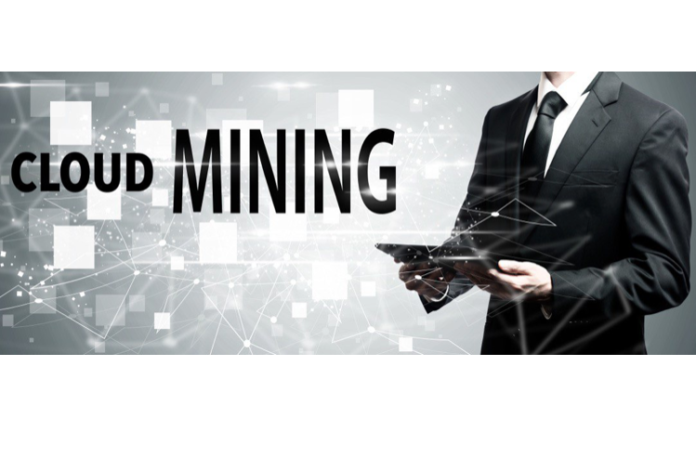 Advertisment

Bitcoin Press Release: HashByte, a cloud-mining service running purely off of renewable energy launched earlier this year, bringing with it wave of change to what has become a struggling industry.
12th July, 2018. Perth, Australia: Since launch, HashByte has seen a huge growth in both investors and resources, growing by the day an estimated $75,000 (in contract purchases) and have achieved a total contract investment of over $2,000,000 USD, divided among Bitcoin, Litecoin, Ethereum and Monero. With figures so staggering, HashByte is quickly becoming one of the fastest growing cloud-mining services to date and is creating an ever-increasing workforce, with an estimated 50+ employees. Alongside this success, HashBytes mission for change has already had impacts globally.
What is HashByte?
HashByte is a renewable energy backed cloud-mining service that is fighting to keep crypto-mining clean and ethical. For them, that means leaving no carbon footprint. Cryptocurrency mining can be very expensive and with most electricity being derived from fossil fuels with toxic emissions, HashByte is making it their mission to mine entirely with green energy. Backed by an European renewable energy firm, HashByte utilise leased windmill-farms and SunPower panels allowing them to offer mining contracts worldwide with ZERO electricity costs, cutting down ROI (return of investment) times drastically for investors.
In a past interview, HashBytes Head of Engineering stated that HashBytes main intentions may be to offer the lowest prices on their mining contracts but also to bring change to an industry that is becoming detrimental on the planet. And so far, from what we can see, that has been a success with big-time actor William Shatner vowing to also tackle fossil fuel emissions by running his mining farm purely from renewable energy, just two weeks after HashByte gained worldwide media attention.
How Can They Maintain Such Low Prices and Zero Fees
In an interview with Patrick Corsino, a well-known YouTuber, HashByte was asked how they maintain such a high daily return as well as such low prices and they replied with quite a lot of detail:
James Edwin – Chief Operating Officer at HashByte
"That is how we hope it'll stay. That amount will go up and down, but at the beginning of each week (unless of course something drastic happens), we fix the payout per GH, which we feel is a pretty big incentive for those that stick with us. Don't be expecting huge changes like you might have seen with other companies, the amount only adjusts a very small fraction, but it can make a few dollars/cents difference. All of our miners are running, whether they have been bought or not and as we sell contracts across the board we also then buy through bulk contracts with companies more miners (that also run). Because we are running green, we don't really need to worry about anything besides the cost of keeping them running. Before we launched, we had the miners going for months non-stop, that set us up with a pretty decent pool to protect us if one week the miners suddenly were to stop working, Bitcoin crashes, or anything. Think of it sort of as a protective barrier from bad stuff happening".
Alongside this, HashByte did mention that by offering contracts with zero fees did ensue additional risks, but hopes that through their current structure (which has shown to be successful) they can stay afloat without needing to adjust.
How Do I Get Started
With Bitcoin mining contracts starting at $0.50 for 10GHs it is no surprise that HashByte has become wildly popular. To start investing in cloud mining with HashByte, first navigate to their website. From there, users can create an account and deposit the currency of their choice into the available contracts. The users newly leased miners will instantly fire up and they start earning straight away. HashByte pays out daily to all of its investors, sending payouts directly into their HashByte account to either be reinvested or withdrawn upon reaching the minimum threshold.
Visit the Website: https://hashbyte.io
Follow on Twitter: https://twitter.com/Hashbyte_mining
Join the discussion on Telegram: https://t.me/hashbytemining
Media Contact
Contact Name: James Edwin
Company Email: [email protected]
Location: Perth, Australia
HashByte is the source of this content. Virtual currency is not legal tender, is not backed by the government, and accounts and value balances are not subject to consumer protections. This press release is for informational purposes only. The information does not constitute investment advice or an offer to invest.
source: https://bitcoinprbuzz.com/over-2-million-usd-invested-into/