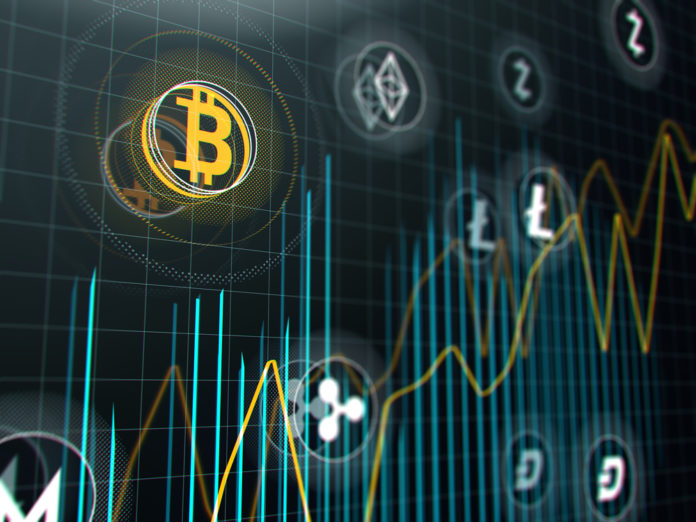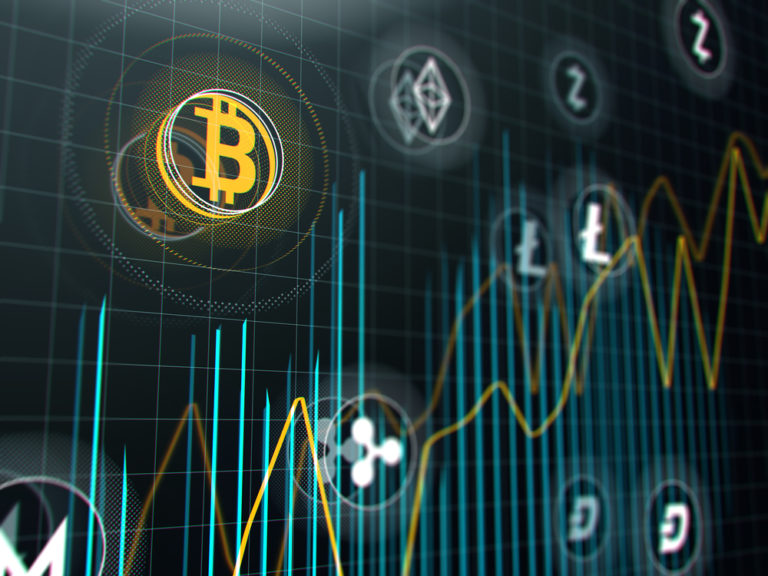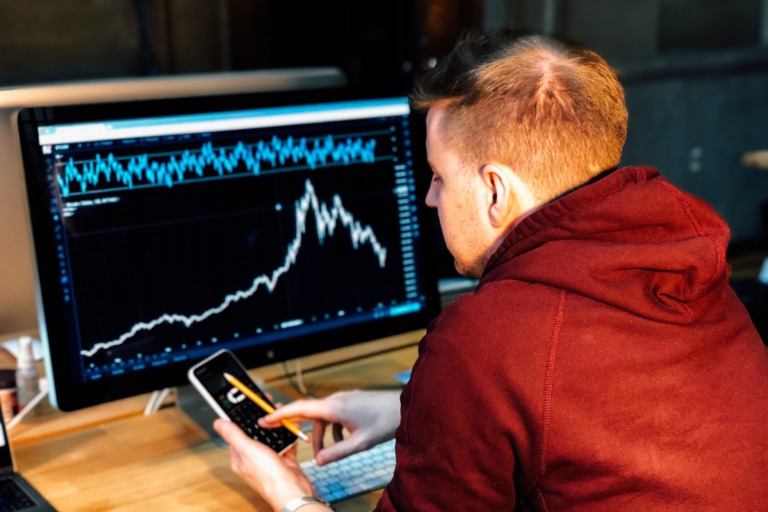 Micro-investing has developed into a considerably popular market for younger investors. With the increasing pace of life coupled with rising living costs, the arrival of platforms and apps that automatically collect the spare change of users and place it into stocks, bonds and even real estate has helped millions to build savings. 
The arrival of COVID-19, however, has plunged the micro-investing landscape into extremely choppy waters. With the vast majority of FinTech businesses arriving in the years that followed the major financial crash of 2008, the inevitable recession prompted by the pandemic will be their first experience of adversity. Will the financial constraints prompted by Coronavirus cause the micro-investing bubble to burst? Or will its user base continue to entrust their savings in FinTech? 
The Component Parts of Micro-Investing
If you've ever owned a piggy bank, it's easy to see the similarities between old fashioned saving and its digital incarnation. Fundamentally, micro-investing platforms are designed to act as a somewhat more omnipresent piggy bank. 
Whenever you decide to make a purchase on a registered card, whether it's a morning coffee or a lunchtime sandwich, your designated micro-investing app will recognise the purchase and round the fee up to the nearest whole unit and invest the difference itself. 
For instance, if you purchase a mocha at Starbucks for £3.50, a micro-investing app would round the fee up to £4 and invest the 50p. 
The grand idea behind this form of investment is that money is being saved in an extremely discreet way. Users are unlikely to notice an extra 50p missing from their account, but over a period of months and years, the loose change will develop into a significant saving. If the same Starbucks mocha is purchased, say, 20 times a month, that would amount to £10 saved on hot drinks alone in – amounting to £120 by the end of the year. The money saved is automatically invested in selected markets in a bid to help savings grow over time. 
Micro-investing platforms such as Wealthsimple, Moneybox and Nutmeg offer a wide range of different ISAs that are optimised towards customers buying their first homes, floating savings on stock market shares, or simply storing loose change in a single place.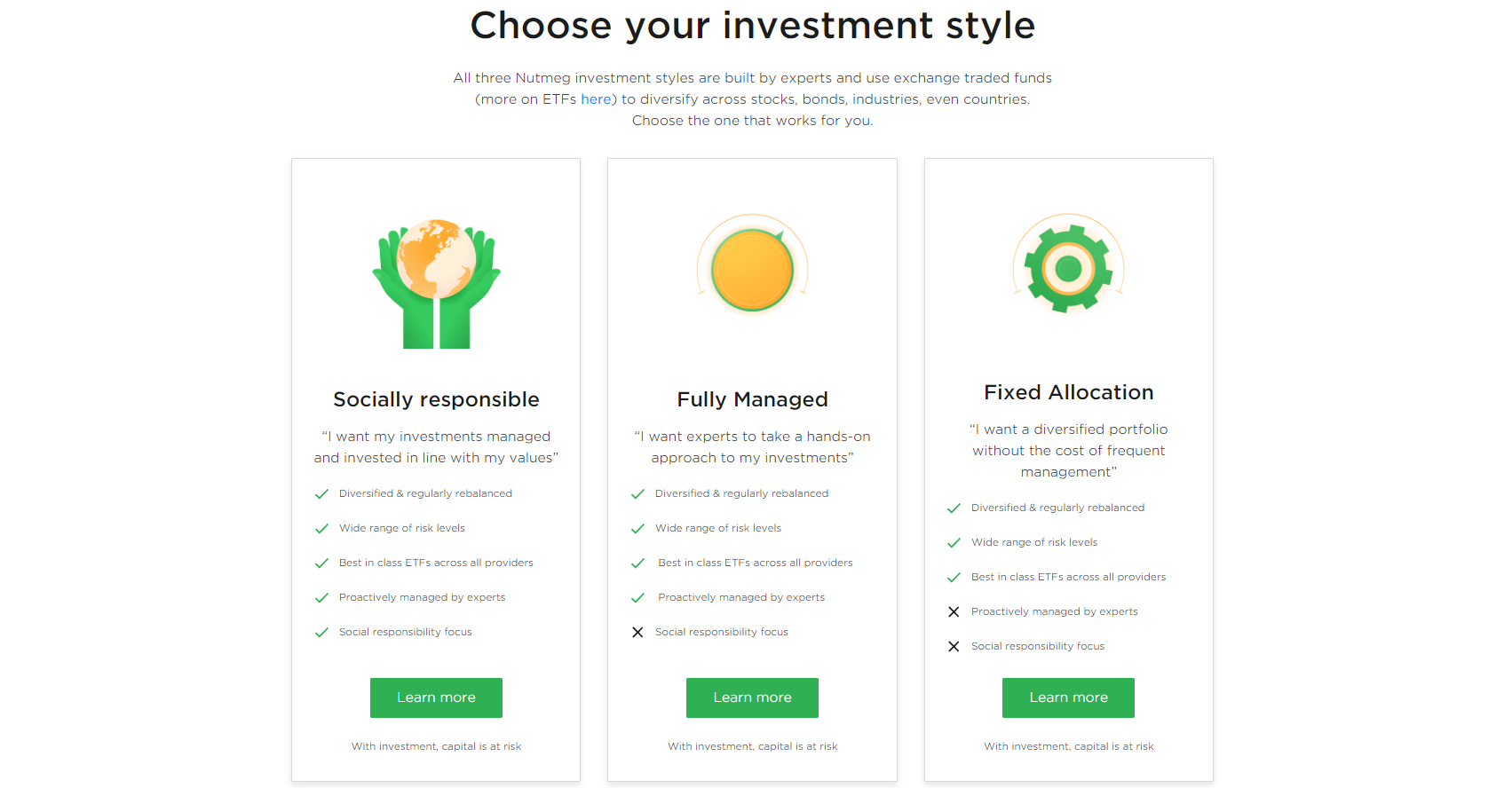 (Image: Nutmeg)
Micro-investing platforms stand as one of the most popular developments from the growing FinTech industry, which is ever-evolving to help users better manage their money. The majority of apps also let users decide their level of risk in terms of where their money is invested. Some platforms like Nutmeg allow users to pick the type of investments that they want to make – including more socially responsible, sustainable markets. 
Investment in The Face of Recession
FinTech has aided users to invest their money and organically grow their wealth in a discreet manner. Its popularity among younger consumers cannot be underestimated, but 2020's Coronavirus pandemic has caused widespread damage to economies on a global scale.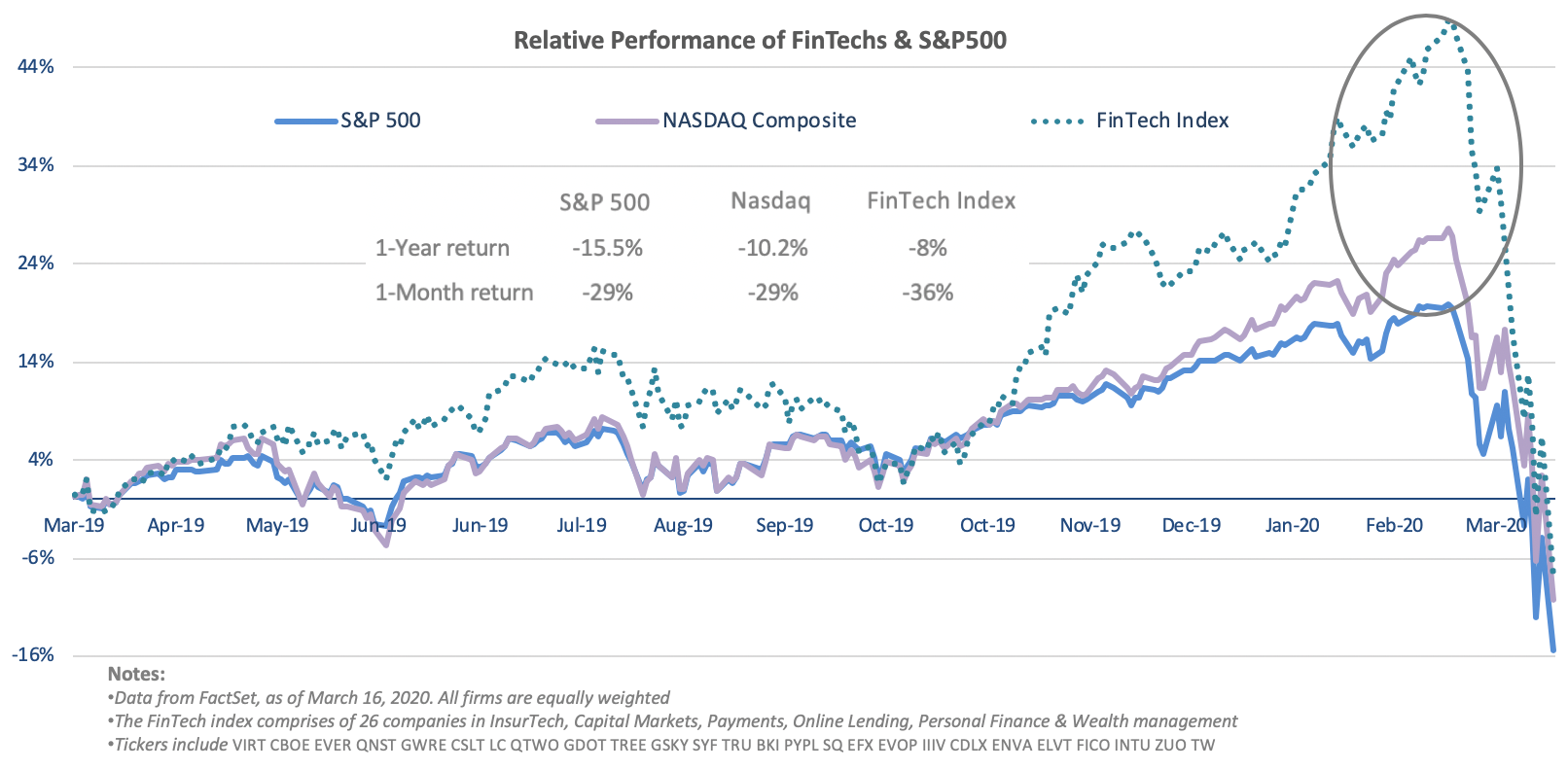 (Image: Payments Cards & Mobile)
As the chart above shows, the impact of COVID-19 has hit FinTech businesses harder than other markets. Widespread uncertainty left many micro-investors looking at losses on the money they'd saved throughout March and April. With the prospect of a global recession looking like an inevitability, will micro-investing suffer further as users begin to withdraw their savings? 
Is it Wise to Micro-Invest With Increased Market Volatility?
Naturally, there's no one-size-fits-all answer to this question. In times of financial hardship, money can become more scarce and some individuals could be harder hit than others during these times. 
It's also worth noting that many micro-investment platforms are somewhat restrictive for users who require easy access to their funds. Apps like Wealthsimple require up to five working days for investments to be transferred to user bank accounts while Moneybox asks for as much as two-to-three weeks for their Stocks & Shares ISA to be withdrawn. Some Moneybox accounts require 95 days' notice before a withdrawal can take place. 
There are also an array of fees to pay for some micro-investment services as charted below: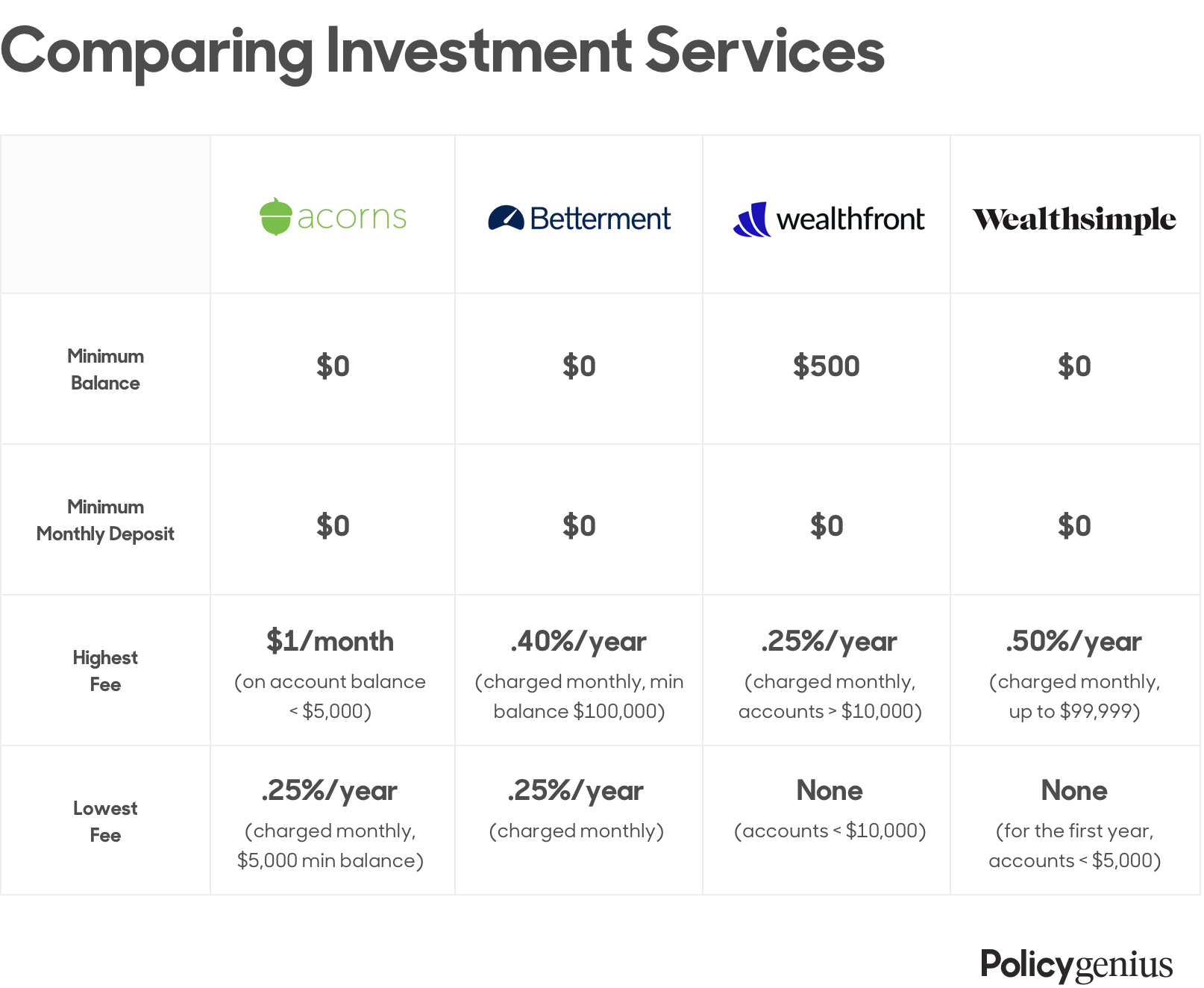 (Image: Policy Genius)
The necessity of having finance closer to hand could be too important for some investors, who would seek to cash in on their funds, or pause their deposits. However, The Daily Telegraph's Investment Editor, Taha Lokhandwala, believes that micro-investing is, in fact, one of the smartest platforms to place your trust as Coronavirus uncertainty rumbles on. 
"The best way to invest in a falling market is by dripping money in, because you pick up shares at cheaper prices but without risking a lot of money. If markets fall again, it's unfortunate, but also means you can just buy more at an even lower price. This will mean losing some money in the short term but at the benefit of buying shares at low prices in the long term," Lokhandwala explains. 
The State of Play For Micro-Investing in a Post-COVID Landscape
Will COVID-19 burst the micro-investing bubble? While some investors may need to leave the platform to access money due to a loss of wealth or unemployment, those are financially able to continue consuming could reap the rewards of an eventual market recovery by depositing microscopic levels of money into their portfolios. 
Despite the FinTech industry being hit hard by market downturns, it's highly unlikely that enough abandonment will occur to keep the prosperous businesses of 2019 down. However, given that we're living in an unprecedented time of unpredictability and market volatility, the future of micro-investing may feature a few bumps in the road.
The post Rainy Day Saving: How Will COVID-19 Affect Micro-investing? appeared first on Global Coin Report.
Read more at https://globalcoinreport.com/rainy-day-saving-how-will-covid-19-affect-micro-investing/
Globalcoinreport.com/ is author of this content, TheBitcoinNews.com is is not responsible for the content of external sites.