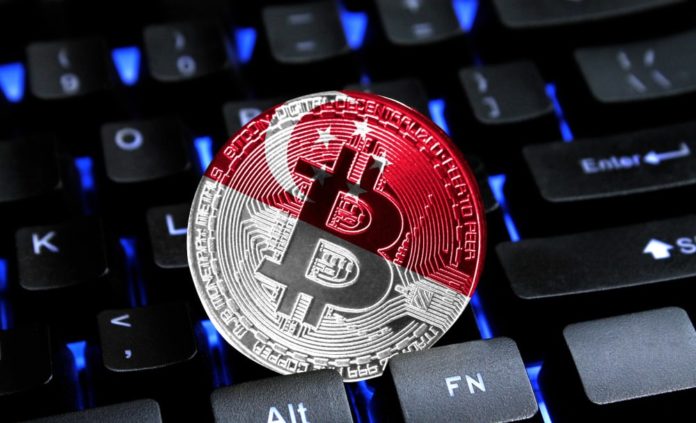 GIC Private Limited, a sovereign wealth fund established by Singapore's government in 1981 to manage the country's foreign reserves was among the investors who participated in Coinbase's $300 million fundraising round last year, Bloomberg reported on Feb. 28.
Coinbase reported that it had garnered support from notable investors including Andreessen Horowitz, Wellington Management, and Tiger Global Management but did not disclose the participation of the sovereign fund.
GIC and Mizuho, a large Japanese financial institution with interests in the crypto sector jointly made an equity investment of nearly $265 million in the Commercial Bank for Foreign Trade of Vietnam (Vietcombank) in early January this year.
GIC Invests in Technology but Stays Off Cryptocurrency Course
The sovereign fund is expanding its technology investments while avoiding cryptocurrencies at all costs.
GIC makes direct investment in technology startups and growth companies, although sometimes it makes use of external fund managers.
The GIC sovereign fund has assets worth more than $100 billion in more than 40 countries.
However, it seems that Bitcoin and its ilk are not on the sovereign fund's roadmap.
The fund's chief investment officer Jeffrey Jaensubhakij noted that cryptocurrencies are not on the agenda because they are not issued by governments and have no backing of assets.
At the breifing in July last year Jaensubhakij said:
"Cryptocurrencies are not issued by any government and are not backed by any asset or issuer. There is no regulatory safeguard for investments in cryptocurrencies. We consider the surges and changes in prices of cryptocurrencies to be driven by speculation."
Coinbase's October funding round led to the cryptocurrency exchange being valued at $8 billion, making it one of the most valuable crypto firms.
What is more impressive is the fact that the exchange managed to raise so much capital while the market was still experiencing the bear market.
Government and Institutions Adopt a More Positive Stance on Crypto Industry
Initially, private institutions were more cautious to invest in digital assets and blockchain technology because the sector is still unregulated and there are claims that it is used to finance illicit trade.
Things have changed over the past year as institutions and governments are seeing digital assets from a different perspective.
GIC seems to have made a bet in a sector which is slowly beginning to see more capital inflow from governments and private institutions.
In February this year, Morgan Creek Digital announced that two U.S. pension funds had invested millions in it, marking the first time that American pension funds had invested in a cryptocurrency fund.
Anthony Pompliano's Morgan Creek has made investments in Coinbase, Bakkt, Harbor, BlockFi, etc.
David F. Swensen, the chief investment officer of Yale University also dipped his toes into the sector when he invested in two crypto-focused venture funds.
Some analysts claim that the crypto industry has made more "institutional progress" in the past year than it did in the previous nine years.
RELATED ARTICLES
MORE FROM OUR PARTNERS
Advertisement
blokt.com is author of this content, TheBitcoinNews.com is is not responsible for the content of external sites.