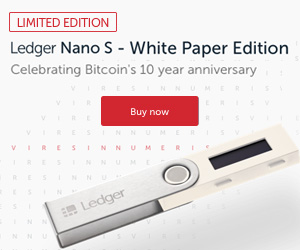 On October 31, the IOTA Foundation and API platform HIGH MOBILITY signed a Memorandum of Understanding (MOU) to collaborate and drive app development for Smart Mobility. The collaboration between these 2 entities will see the integration of IOTA content, blueprints, and tutorials into HIGH MOBILITY'S developer platform.
The announcement of this new initiative was released via Twitter on Wednesday:
IOTA Foundation and HIGH MOBILITY to Drive App Development for Smart Mobility https://t.co/wLVOdQL6VT #IOTA #SmartMobility #HIGHMOBILITY

— IOTA (@iotatoken) October 31, 2018
Moving forward, HIGH MOBILITY will be a key player in the acceleration of IOTA's technology and play a significant role in the IOTA Foundation's ecosystem. With IOTA's open-source technology and HIGH MOBILITY's real-world applications, the technology will be put to use and should help catalyze both IOTA's and HIGH MOBILITY's ecosystem.
What Does HIGH MOBILITY Do?
To better understand the significance of this collaboration, we must first understand what HIGH MOBILITY does as a company and what they are striving to accomplish.
HIGH MOBILITY is a powerful auto API platform that features a comprehensive and standardized API for connected cars. Their API platform offers car makers from around the world a complete package for onboarding, monetizing, and billing applications from developers worldwide.
The company is striving to solve a key challenge present for both car makers and independent app developers. Their driving goal is to effortlessly engage and work with thousands of developers from around the world. They want to see how these independent developers use standardized APIs for seamless prototyping.
HIGH MOBILITY is striving to conquer these problems through community and collaboration, hence the working partnership with the IOTA Foundation.
…
iota-news.com is author of this content, TheBitcoinNews.com is is not responsible for the content of external sites.