Update 07.04.2020
VESTING IS NOW LIVE!
The first masternode equivalent to an actual lockout reward system in the crypto space using smart contract DApp based technology delivered by the Swyft Network.
Please ensure you have understood the entry point and fees for each term which are all detailed in our document at:
Unfortunately, due to my mic being muffled and then going out and purchasing a hand's free from the only available store open as most non-essential outlets are closed in the UK. I have had to put a video together with just background music and notes as the quality wasn't good enough. I will be delivering a vocal performance shortly when equipment allows.
Video Demonstration of our whole POH-POP Rewarding structure:
We will be on hand to offer support to those that need it but I am also thrilled that as it currently stands with those that got early access that the equivalent of 21% of the Supply is already locked up totaling 277,711 SWYFTT. We expect this figure to grow over the coming weeks.
Once the Dashboard has been created. You will be able to see these maturity points by month on when this volume will be released and anticipated increases in supply. We will also be building an exception list to those revoking out of there contract. Which will show within a 7-day timeline.
This is a huge milestone for us against the original vision and scope that we put together.
For those that still don't currently have the supply to enter Vesting please take advantage of the ongoing competition with SistemKoin over the next 2 weeks. You may be able to win up to 5000 SWYFTT by trading.
Update 06.04.2020
In celebration of our Vesting option and foundations of our POH-POP system now completed. I am happy to announce the first trading competition with SistemKoin in pursuit to increase our volume traded over our exchange portfolio.
Sign up is really easy and offers no KYC currently!!
The Top 10 Swyft Network (SWYFTT) traders will win rewards up to 5,000 SWYFTT from April 6th to April 26th UTC!
Total Reward: 10,000 of SWYFTT
1st Prize – 5,000 SWYFTT
2nd prize – 2,500 SWYFTT
3rd prize – 1,500 SWYFTT
4th prize – 500 SWYFTT
5th prize – 250 SWYFTT
6th – 10th prize – 50 SWYFTT
Traders will be ranked based on trading volume (buys and sells, excluding all wash/self-trading).
Good Luck to Everyone!

SWYFT Team
Please follow and like us:
Related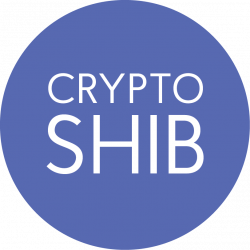 cryptoshib.com is author of this content, TheBitcoinNews.com is is not responsible for the content of external sites.
source: https://cryptoshib.com/swyft-competition-april-6-26-2020/
TheBitcoinNews.com is here for you 24/7 to keep you informed on everything crypto. Like what we do? Tip us some BAT

Send Tip now!