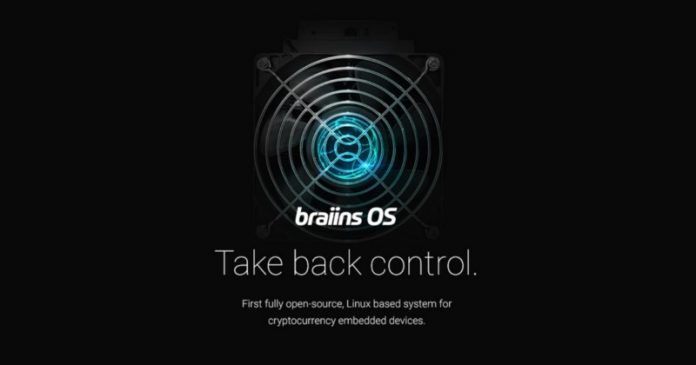 Braiins Systems, the Czech operator of the first Bitcoin mining pool Slush Pool, introduced an alpha version of its operating system Brain OS, which should address all miners and may even operate as standard firmware in the future.
Open source is crucial
Braiins system, which claims to have not "attracted much attention" while operating Slush Pool, wrote in a blog post about the release of the alpha version. Braiins OS is referred to as the "very first fully open source and Linux-based embedded cryptocurrency device system" and attempts to introduce process standards for miners, as developers have encountered difficulties in previous years.
We believe in open source. If you own the hardware, you should feel free to worry about some "hidden features". This is unfortunately not the case with the majority of current mining hardware.
Furthermore, after years of experience with Slush Pool, the company stated that unusual behavior in mining equipment was not an isolated case and that it had already caused unnecessary problems. So why not develop a firmware that meets the standards and works predictably and trustworthily with your own pool, for the benefit of users and slush pool as the operator?
Bitmain Antminer involved
These "hidden features" were probably related to "Antbleed", the scandal surrounding major mining hardware manufacturer Bitmain in early 2017, which saw several versions of an Antminer device "backdoored". Bitmain released a code fix and was forced to issue a statement denying involvement after much criticism.
We never intended to use this feature on an Antminer without permission from its owner.
For the company Braiins, mining is only the first step. In the future, the offer will be expanded so that Bitcoin users can operate Bitcoin and Lightning Network nodes. The company also said that Braiins OS is in the testing phase and that the software should not be used on whole mining farms.
You want the latest news about Crypto? Sign up to our weekly Newsletter!