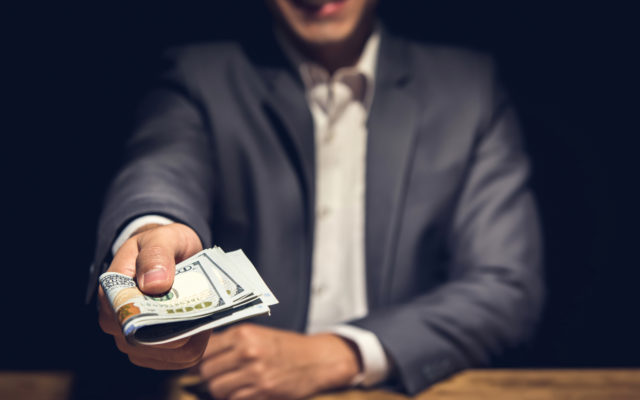 On July 8 the office of the New York Attorney General submitted a report detailing Bitfinex and Tether's alleged illegal trading and securities issuance in the state of New York.
---
Have Tether and Bitfinex Colluded to Manipulate Bitcoin Price?
A recently filed Memorandum of Law filed by the New York Attorney General's Office (NYAG) alleges that Bitfinex and Tether knowingly issued USDT as loans to investors and operated as an unregistered securities operator in New York even though they are banned from conducting business in the state.
Since April, the NYAG has vigorously investigated Bitifnex and its partner company Tether, and the most recent filing includes 28 exhibits which were sent to the New York Supreme Court. According to the NYAG, Bitfinex and Tether issued unsecured 'loans' to particular investors and they challenged the claim that each Tether stablecoin is backed "one to one" by U.S. dollars in a reserve account.
The NYAG also alleged that Bitfinex used Tether's reserves as a "slush fund" to patch an $850 million shortfall caused by losses accrued from payment processor Crypto Capital Corps. Recently, Tether explained that "74 percent" of USDT tokens are backed by USD but many investors remain wary of the stablecoin as the company slyly admitted that it essentially uses portions of its reserves for investments and loans. Interestingly, Crypto Capital Corps had its bank accounts seized by law enforcement in Portugal, Poland, and the United States.
The Plot Thickens
After 'borrowing' $850 million from Tether's USD reserves, Bitfinex repaid the loan through a "line of credit" which was documented via ledger entries with Crypto Capital and NYAG prosecutors claim that both companies used shares of their parent company, iFinex, to collateralize the transaction.
Surprisingly, Tether failed to notify investors of this arrangement and up till February 2019, the company steadfastly claimed that all USDT were 100% backed by USD in its reserves. The NYAG has argued that it has jurisdiction over Tether and Bitfinex as both violated laws which restricted them from operating in the state of New York. To date, Tether and Bitfinex have successfully claimed that the NYAG lacked the appropriate evidence to substantiate such claims but today's Memorandum filing could be a turning point in the case.
The Tables Could Turn
Yesterday's detailed filing appears to show that Bitfinex and Tether permitted prominent investors like Galaxy Digital CEO Mike Novogratz to trade and redeem USDT until "early 2019" and both companies are alleged to have opened several accounts at New York banks. The filing further alleges that both companies liaised with New York-based accounting firms for routine audits and also provided accommodations for senior executives living in New York City.
One of the exhibits from the filing also claims that both companies helped wealthy New York investors and traders to establish "foreign shell entities to become the nominal account holders" and Bitfinex is accused of loaning "tethers to a New York trading firm."
While it is common knowledge that wealthy investors and whales can order large amounts of USDT directly if the tokens were disbursed as loans that were not backed by USD reserves this means USDT were essentially printed out of thin air.
If the New York Supreme Court orders Bitfinex and Tether to release accounting documents related to USDT minting and issuance it's possible that the question of whether both companies engaged in illegal activity will be answered
Do you think Bitcoin price is directly impacted by the minting of USDT? Share your thoughts in the comments below!
---
Images via Shutterstock
The post Tether Is In The Soup 'Again' For Blatant USDT Issuance appeared first on Bitcoinist.com.
Bitcoinist.com is author of this content, TheBitcoinNews.com is is not responsible for the content of external sites.