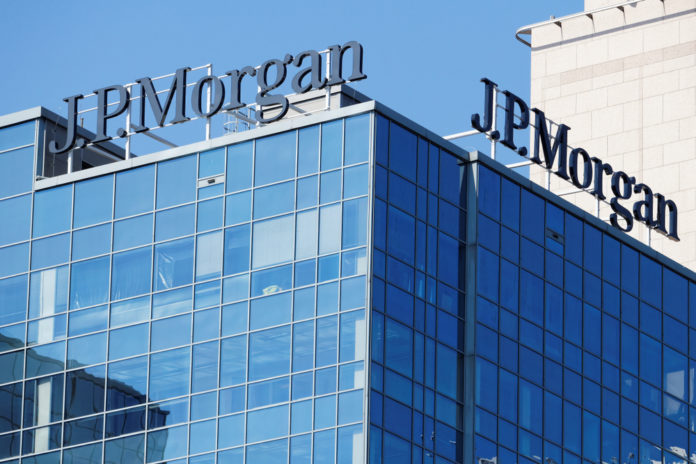 In a surprising move, Umar Farooq, head of JPMorgan's blockchain operations, told CNBC trials of JPM Coin would start in the coming months and that three use cases had already emerged.
Engineers at the lender have created the "JPM Coin," a digital token that will be used to instantly settle transactions between clients of its wholesale payments business.
Only a tiny fraction of payments will initially be transmitted using the cryptocurrency, but the trial represents the first real-world use of a digital coin by a major U.S. bank.
While J.P. Morgan's Jamie Dimon has bashed bitcoin as a "fraud," the bank chief and his managers have consistently said blockchain and regulated digital currencies held promise.
In May, the bank filed a patent for a P2P interbank blockchain payment system, with settlements between large corporate clients now set to form a major focus for JPM Coin.
"Money sloshes back and forth all over the world in a large enterprise," Farooq continued.
"Is there a way to ensure that a subsidiary can represent cash on the balance sheet without having to actually wire it to the unit? That way, they can consolidate their money and probably get better rates for it."
image by Shutterstock