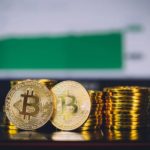 Getting Bitcoin through exchanges can be a hassle, but fortunately, there is a way that you can bypass this laborious process – Bitcoin faucets.
Here are some of the most rewarding Bitcoin faucets this August:
Coinpayu.com
Coinpayu is a Bitcoin faucet that works as an advertisement platform, where visitors can earn free satoshis by accessing sites, and publishers can order advertising with BTC payments.
On the site, you can earn Bitcoin by viewing ads or doing various tasks. There are currently two types of ad surfing:
Surf Ads – are accessed through a link that takes to the advertiser's site, and you have to wait for the timer to pass (10–30 seconds);
Active Window Ads – similar to surfing sites, but they first require you to solve the carpet by dragging the numbers with the correct answer after the equal sign, then you will be able to go to the advertiser's site link and wait until the timer expires. Viewing ads through Coinpayu can earn you up to 10000 satoshis.
The offer section features tasks that are better paid, but they require more time and effort, such as completing and passing a test, registering on a service.
There is also an affiliate program where you can earn more coins by inviting new users.
Robot Coin
Robot Coin is perfect for gaming crypto earners, as you receive Satoshis by playing a very exciting game where you battle robots and destroy them. After each robot is destroyed, you will earn more and more Satoshis for winning, but the game will increase in difficulty. There are currently 20 levels, and you can also upgrade your attacks to be more powerful by sharing on Facebook.
If you are skilled enough to reach the final level, then you can be eligible to claim a generous reward of one million Satoshis.
The art and design of the robots make the game look very good, unlike most BTC faucet games that are of low resolution and quality. Unfortunately, the referral system has been disabled and removed from the site.
Allcoins.pw
Allcoins.pw is a multi-crypto faucet that allows you to earn free Bitcoin as well. The site gives you satoshis for playing games, accessing links, watching ads, and other tasks. The platform currently supports 13 different cryptocurrencies, including Dogecoin and Ethereum.
There is also a built-in exchange option that you can use to convert other coins into Bitcoin or vice versa. Crypto earnings can be withdrawn either to a FaucetHub micro-wallet or your own regular wallet.
The minimum withdrawal amount for Bitcoin is set at 2,000 Satoshis.
BTCClicks
BTCClicks is one of the most reputable and highest paying Bitcoin faucets, having come into existence back in 2013. Satoshis are given to visitors that click and watch video ads or undertake other simple tasks.
The average amount you can collect per claim when watching ads or click can get around 0.00028 mBTC. You can add more Bitcoins to your wallet by sending new people to the site, as you can claim a referral commission of 40% – 80%.
AdBTC.top
Similar to CoinPayU, adBTC is an online advertising platform that lets crypto enthusiasts earn free Bitcoins for watching ads on various web pages. Publishers can get exposure by paying people to drive engagement on their site where the ads are posted. By clicking on the links that take you to the ad sites, you can earn up to 200 satoshis. If you hustle hard enough on adBTC, you can even claim 1000 satoshis per day.
It also has an affiliate program like most Bitcoin faucets, in which you can earn extra satoshis by sending new users to the site. The commission percentage can go somewhere between 5%-10%.
Bitcoin Aliens
While there are plenty of Bitcoin faucets that focus more on the gaming aspect, we could not forget Bitcoin Aliens. Bitcoin Aliens is probably the oldest arcade-inspired Bitcoin game in the industry, having been around since 2014.
Compared to other Bitcoin faucets, Bitcoin Aliens has a unique approach, as it features an infinite level adventure where you have to collect more items and points to stay in the game. Since its launch, the faucet has paid more than 1090 BTC (7+ million USD) to a player base of 2.5 million users. The rewards can mount up to a huge amount of 4300 satoshis per hour.
The game can be downloaded for various mobile systems, allowing you to play and earn Bitcoin on the go.
FreeBitco.in
Another big name in the crypto faucet industry is FreeBitcoin. The platform is considered one of the most reliable and top paying Bitcoin faucets to date, having paid out 215,465 BTC to users.
In order to earn Bitcoins on the platform, you have to play simple Hi-Lo games where you can stand to multiply your satoshis. You can also take part in lotteries that are held on a weekly basis that give out big winnings and prizes. Claims can be made once every hour, where users can earn up to $200 worth in free coins.
Those who want to keep their Bitcoin in their FreeBitcoins wallet will receive an interest of up to 4.08% per year. A 50% referral commission is also given for bringing new users to the faucet, and through the monthly referral contest, you can earn $10,900 in BTC.
Conclusion
This has been our article on the top Bitcoin faucets that give high payouts. While faucets are not the fastest and most lucrative ways of accumulating large sums of cryptos, they are easy to use and do not require any complicated interactions with exchanges.
Featured image: cryptonomist.ch

coindoo.com is author of this content, TheBitcoinNews.com is is not responsible for the content of external sites.