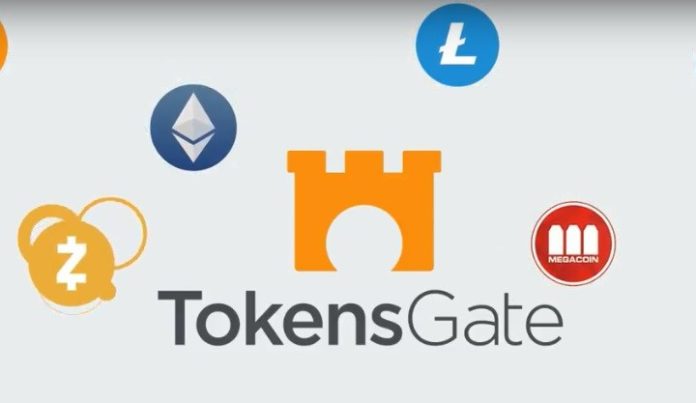 Revolutionary blockchain investing concept enables global investors to support blockchain-based startups that were once only available to the tech-savvy rich and famous.
London, United Kingdom, May 23, 2018, It is no secret that those investors that were savvy enough to invest in Bitcoin when it first hit the world stage made a fortune in a short amount of time and can still do so. The same is true when the Ethereum Based Ether, or ETH, was created. Now by far the most utilized crypto platform is Ethereum, being the choice of cryptocurrency for the majority of new Initial Coin Offerings, aka ICO.
In the early days of crypto investing, people with vast financial resources were able to pick and choose which ICO's to participate in. They also obtained the best discounts due to the size of their investments. All that is changed with the introduction of the TokensGate Blockchain Investment Platform. There is now a level playing field thanks to this Ethereum based investment platform. Investors are no longer required to come up with huge sums to participate and have the opportunity to realize incredible ROI.
Forget about the days of huge investment houses taking off with investors funds. That simply cannot happen with the use of Smart Contracts based on Blockchain Technology. If it is not hard-coded in the Smart Contract, it cannot happen. This means immutable contracts that ensure that changes cannot be made without group consensus and specific pre-agreed upon investment decisions. The coded Smart Contracts are available for all to see.
This brilliantly conceived Blockchain assets management platform enables people to invest in Cryptocurrency Tokens of ICO's and ICO Pre-Sales before the tokens hit the exchanges and soar in value. The platforms token, TGC, is part of a brand-new type of protocol called DASP (Diversified Assets Sharing Protocol).
A company spokesperson explains: "Every project added to the system by our automated and manual accounting protocols will be analyzed by computer and human network to define if the project is worth investment. We have built a special cloud-based system to manage this process with predictive machine and sentiment analysis. When the score reaches the level of TokensGate satisfaction, the investment is signed and transferred to our clients' contracts lineup."
During a recent interview, Szymon Piekarz, Co-Founder of TokensGate, made these comments: "As a private investor and entrepreneur with more than 40 early-stage investments, I know the main problems of modern capital fundraising. I also know how difficult it is to become an investor when the possibility of return is a real question. The high return from the investment and fast fundraising makes the Blockchain a perfect tool for an investors' ecosystem. That's why we have built TokensGate, to help great founders succeed and investors make huge profits. We open the world of cryptocurrencies to people who see the crypto opportunities, but don't have the time or knowledge to make it by themselves."
TokensGate has already garnered the attention and participation of both private and institutional investors. Unlike most Blockchain startups which are launched on hopes and dreams, TokensGate has an up and running platform that is poised for success. In the near future, they will make an announcement about the upcoming ICO and ICO Pre-Sale. An in-depth discussion about TokensGate investment platform can be viewed in their Whitepaper here.
For complete information about TokensGate, visit: https://tokensgate.com/
Media Contact:
TokensGate
Attn: Media Relations
London, UK
+442038795402
Press Release Writing and Distribution by professionals for the Cryptocurrency industry. Steve Stanley, has written thousands of Press Releases and countless Articles spanning every industry and niche. It is easy to find his work on Google News and hundreds of other news outlets. There is no doubt that he is one of the only experts in his field when it comes to I.C.O: You can learn more about him and his services at http://ico-prmarketingservices.com