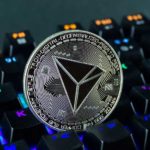 Using the past price trends and market forecasts for TRX, we will be able to launch a Tron price prediction for August 2020.
What Is Tron?
Tron is a digital currency or crypto-backed by the blockchain protocol, using a decentralized operating system. Tron was founded in 2017 by Justin Sun, and in the same year, the Tron Foundation raised $70 million in the ICO. Using the blockchain and peer to peer (p2p) network technology, Tron eliminates the middleman by bridging the gap between content creators and content consumers.
Today, TRX is ranked 15th on the list of largest cryptocurrencies by market capitalization, and it is trading at $0.026954 and has a market cap of $1,931,523,571 according to data from CoinMarketCap. The 24-hour trading volume of TRX is $1,288,437,777, with a total supply of 100,850,743,812 TRX.
Tron Price Prediction: Analysis
On August 6, Tron (TRX) was trading at $0.020289, which is a significant increase and improvement, compared to the price of $0.016840 on July 6.
You want the latest news about Crypto? Sign up to our weekly Newsletter!

The TRX price prediction is based on the performance of the coin in the crypto market and the success or otherwise of Tron (TRX) competitors. The coin has the potential to grow, although it has shown price inconsistency for some time, going bullish and then closing on a bearish trend.
WalletInvestor has calculated the resistance, pivot, and support levels of TRX as follows:
Resistance Level (R3): 0.0315;
Resistance Level (R2): 0.03022;
Resistance Level (R1): 0.0284;
Pivot Point: 0.0271;
Support Level (S1): 0.0252;
Support Level (S2): 0.0239;
Support Level (S3): 0.0221.
Developments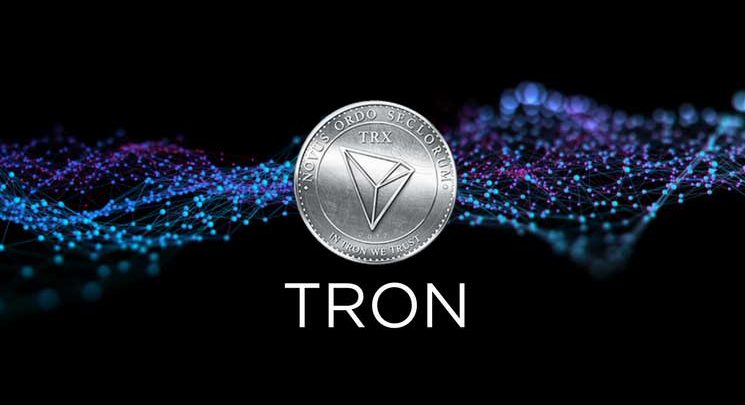 Over the past couple of days, Justin Sun has announced the launch of three new protocols for the DeFi sector of Tron. Accordingly, Tron will release an alternative to Ethereum's Uniswap, known as "JUSTswap."
Some members of the crypto community criticized the company for copying the Ethereum protocol. Hence, the CEO announced the launch of JUSTswap, which is said to be an alternative to Ethereum based Uniswap. The Tron backed JUSTswap is scheduled for launch on August 17 to provide a lasting solution to the decentralized liquidity issue in the Tron network. In addition, Tron is set to launch the yield farming between JUST (USDJ) and the JST Token by August 31st. With this, users can utilize their active tokens and cryptos to generate the highest yield.
Furthermore, the Tron CEO gave a hint on the launch of Tron's blockchain oracle, which will allow Decentralized Finance (DeFi) protocols to obtain reliable off-chain information without breaching the network security.
Tron (TRX) Price Prediction: Market Opinions for August 2020
In addition to our own observation of the coin market trends, we equally analyze market opinions of different crypto platforms. Here are some of the data we collected from various stakeholders in order to better show the evolution of the Tron price.
WalletInvestor
Walletinvestor released a Tron (TRX) price prediction for the next 11 days of August, including the possible maximum and minimum prices for each day. Here is the tabulation:
| Date | Price | Min Price | Max Price |
| --- | --- | --- | --- |
| 2020-08-21 |  0.0277 |  0.0256 |  0.0298 |
| 2020-08-22 |  0.0280 |  0.0259 |  0.0300 |
| 2020-08-23 |  0.0285 |  0.0263 |  0.03055 |
| 2020-08-24 |  0.0294 |  0.0272 |  0.0317 |
| 2020-08-25 |  0.0298 |  0.0276 |  0.0319 |
| 2020-08-26 |  0.0293 |  0.0272 |  0.0315 |
| 2020-08-27 |  0.0295 |  0.0273 |  0.0318 |
| 2020-08-28 |  0.0299 |  0.0277 |  0.0320 |
| 2020-08-29 |  0.03026 |  0.0283 |  0.0324 |
| 2020-08-30 |  0.03071 |  0.0285 |  0.0329 |
| 2020-08-31 |  0.0317 |  0.0295 |  0.0338 |
Cryptoground
Based on Cryptoground predictions and technical analysis, the price of Tron (TRX) will be around $0.0163 in the next 24 hours, meaning a decrease of -39.86%. The site further predicted that in one week, the price of TRX will be $0.0165, with a decrease of -39.12%.
Crypto Rating
According to Crypto Rating, Tron (TRX) will trade at $0.022408 in the next seven days. The site is very optimistic, as they said that in the next one month, the price will be $0.023489, representing an increase of 16.05%.
Digitalcoinprice
Digitalcoinprice predicts that by the end of August, the price of Tron (TRX) will be $0.04593388, representing an increase of 127.14%.
Gov. Capital
Gov.capital's TRX price prediction for the next seven days stands at $0.02026. They also predict that the price will be $0.0292 by the end of the month.
Tron Price Prediction: Verdict
This is the end of our TRX price prediction in August. Regardless of the current trend, no one is sure of the next move of the market. The volatility of the market and the fluctuating price of TRX means that we are likely to witness a bullish trend, which might eventually decline before it settles at a stable price.
Featured image: freepik.com
source: https://coindoo.com/tron-price-prediction-august/
TheBitcoinNews.com is here for you 24/7 to keep you informed on everything crypto. Like what we do? Tip us some BAT

Send Tip now!