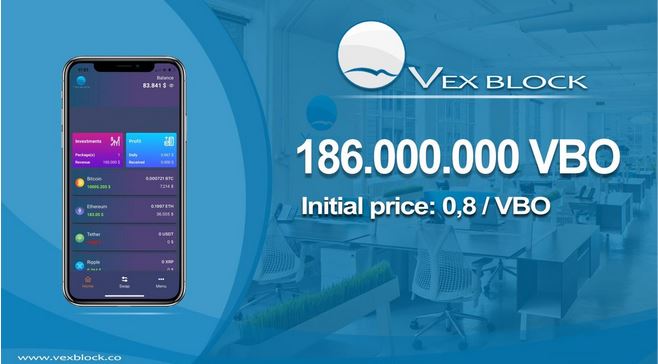 Bitcoin Press Release: VEX BLOCK, the cutting-edge blockchain project that born in Malta, the world crypto city, is rapidly changing the way smart investors work in the blockchain industry and surely aiming to become the future of digital payment.

With the ecosystem of ten core features, "The blockchain industry has been ups and downs over the last 2 years due to the manipulations and inflation that frustrate investors' belief and enthusiasm" says the founder of VEX BLOCK, Kenvin Olsen. "VEX BLOCK endeavors to be remarkable and outstanding in the way we approach the market, we are utilizing our digital currency with our efforts as can be seen from the numerous positive works done in the VEX Ecosystem, we have working products and working teams to conduct our mission"

The utility of VEX BLOCK is our priority and strengths, it is determined to be widely in different popular niches of life. Before going launched, VEX BLOCK team has already had developed working products in our ecosystem with a significant number of users.

In comparison with the existing competitors, VEX BLOCK Wallet shows its superior security technology, among VB's second PIN, VEX BLOCK also has the last security named Authenticator which is impossible to be hacked. This is considered to be the best in the blockchain industry, VEX team has responsibility for any loss caused by the security system.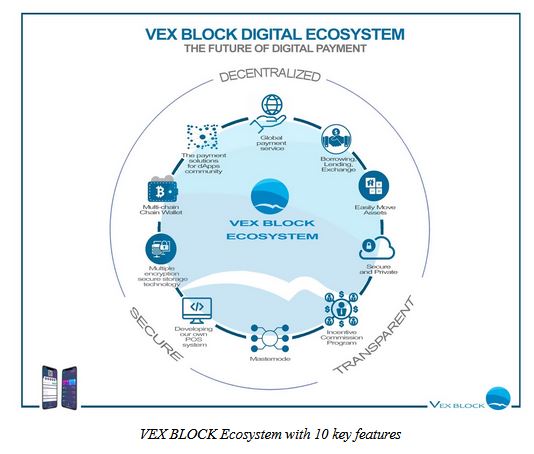 VEX CARD, VEX ATM, and VEX E-PAYMENT WALLET integrated with the multi-eCommerce platform, plane ticket service, dApps, gaming, and betting industries are supposed to maximize the usability of the VEX digital currency. Initially, it will be tested the beta version with top investors, then will be gradually used by the community inside and outside of VEX BLOCK.

With its cutting-edge blockchain technology, any payment can be done within a few seconds. This makes people's life more convenient and fast, this helps us to reach out to our missions effectively.

VEX BLOCK BIO:

VEX BLOCK is a digital asset holding wallet that integrated all blockchain into one smart platform that issued only 186 millions of tokens, the initial price at 0.8$/VBO. This helps to manage our digital asset easily and to be benefited by loyally holding cryptos in the wallet. VEX BLOCK consists of a wide ecosystem with different popular niches, The company has an excellent partnership with 4 capitalists and 5 consultants worldwide, these partners will help VEX team to expose to many more potential investors

Media Contact
Company Name: VEX BLOCK CAPITAL AND TECHNOLOGY LTD
Contact Person: Kevin Olsen
Email: [email protected]
Country: Malta
Website: http://www.vexblock.co