Brussels: The European Union Parliament Petitions Committee has found a Petition filed by a  consortium of victims, organizations and companies seeking the establishment of a  restitution superfund for victims of crypto fraud to be admissible.
The victims represented by their lawyer, Dr. Jonathan Levy, have suffered losses exceeding €50 million but have now been joined by class representatives for the more than 240,000 account holders from the Irish crypto exchange Bitsane, which mysteriously vanished in 2019 taking with it cryptocurrency worth as much as €1 billion at today's prices.
In a January 13, 2021 letter-filing to the European Union Parliament Committee on Petitions, Dr. Levy notes that the EU has been the epicenter for crypto asset fraud despite claims by the European Commission to the contrary. Bitsane was based in EU member Ireland.
Dr. Levy stated: "Victims of the collapsed Irish cryptocurrency exchange Bitsane are still awaiting justice as the Irish national authorities have accomplished little or nothing to trace the disappearance of a massive trove of cryptocurrency from Bitsane's 246,000 registered users. Even worse, desperate Bitsane depositors have been doubly victimized by unscrupulous scams and dodgy "experts" promising to locate their missing deposits in exchange for an advance fee." Dr. Levy also reminded the Committee that the One Coin/One Life pyramid scam which has defrauded victims of well over €4 billion was and is still operating from within the EU and even using ccTLD .EU. Dr. Levy also pointed to the presence of a massive crypto gaming operations in EU member country Estonia.
The Petitioners propose the implementation an unnoticeable .0001 cent per € insurance fund fee on crypto asset transactions that would provide for a victim superfund. Daily crypto asset volume has been as high as €1 trillion recently. Crypto assets are currently uninsurable and the proposed EU superfund would provide much needed relief for victims of Ponzi schemes, hacks, fraudulent ICOs and extortion that utilize or involve crypto assets.
For more information:
https://tinyurl.com/EUcryptofund
Dr. Jonathan Levy
Attorney & Solicitor
t +44 20 8144 2479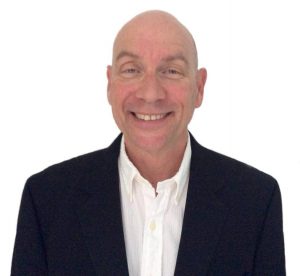 Dr. Jon Levy is a solicitor who specialises in transnational law and private international law. He has represented the former president of the Republic of China, Chen Shuibian, the former Deputy Prime Minister of Yugoslavia, and numerous African entities and political figures. He has been engaged by clients against the US Office of Foreign Asset Control (OFAC), CIA, US Army, and UK Cabinet. As a litigator he specialises in transnational asset recovery and has taken up cases against the Vatican Bank, UBS AG, the Swiss National Bank, Emaar Corporation, and many others.