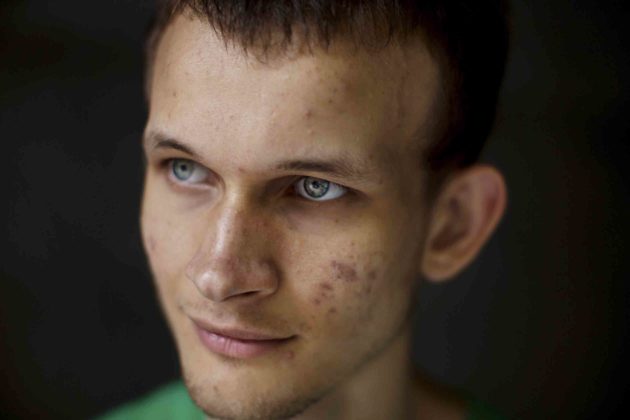 According to a recent statement by Vitalik Buterin, he managed to convince the Ethereum Foundation to sell 70,000 ETH at the height of 2017's parabolic run, resulting in a $100 million liquidity.
---
ETH is still the second-largest cryptocurrency by market cap. However, its price today is nowhere near what it used to be two years ago. Volatility has taken a hit and a break out seems all the less likely.
Ethereum Foundation Sold 70,000 ETH
But the Ethereum Foundation has had the financials already sorted. It so happens that co-founder Vitalik Buterin managed to convince the EF to sell up to 70,000 ETH when the coin peaked in late 2017 and early 2018.
This resulted in instant liquidity of around $100 million, assuming that they sold at the absolute peak when the price was flirting with the $1,400 mark. Buterin revealed this information in a recent conversation with Eric Weinstein, a well-known podcaster who is also Thiel Capital's managing director.
Buterin leveraged the ETH rally to make some serious money for himself too. He sold an estimated 30,000 ETH, which was worth approximately $22 million at that time.
This move made many question EF's motives. Quite a lot in the community thought they did so as they spent all of their fiat reserves. According to Buterin's reveal, this should not have happened so far.
In other words, the reason for this was likely a policy decision, rather than a lack of funds.
Crypto Was Not Ready to Be As Valuable As it Was
When asked what he thought about the prices going down, the Ethereum leader admitted that he was relieved when it happened. According to him, the crypto industry has yet to create enough value to actually be worth half a trillion dollars.
Buterin noted that he never shorted, but he did convince the EF to sell quite a bit of ETH. As mentioned earlier, he did it as well, although he did not say that in the interview. However, this is not really surprising, as many other prominent crypto figures did the same. One of the best examples of this was Litecoin's Charlie Lee, who was criticized for the move, as many believed that he might be dumping the coins due to some knowledge that was unavailable to the wider community.
Lee commented on his decision, stating that it would be a conflict of interest for him to hold LTC and tweet about it. He has a lot of influence in the crypto industry, and any attempt to praise the project might have been taken as an attempt to increase his personal wealth. With no LTC in his wallets, he became free to speak about the project's value freely, without having to face such accusations.
As for Ethereum itself, the coin's price is currently far below its $1400 peak, sitting at $144.09 at the time of writing. However, Ethereum is still the leading development platform, with new dApps, smart contracts, altcoins, and other products being created on it almost every day. Its market cap currently sits at $15.6 billion, while at $7.35 billion, ETH's trading volume is about half of that figure.
What do you think about Buterin's recent Ethereum Foundation reveals? Join the discussion in the comments below, and let us know your thoughts on the matter.
---
Image via Shutterstock, YouTube @Eric Weinstein
The post Vitalik Buterin: Ethereum Foundation Made $100 Million by Selling ETH at ATH appeared first on Bitcoinist.com.
Bitcoinist.com is author of this content, TheBitcoinNews.com is is not responsible for the content of external sites.