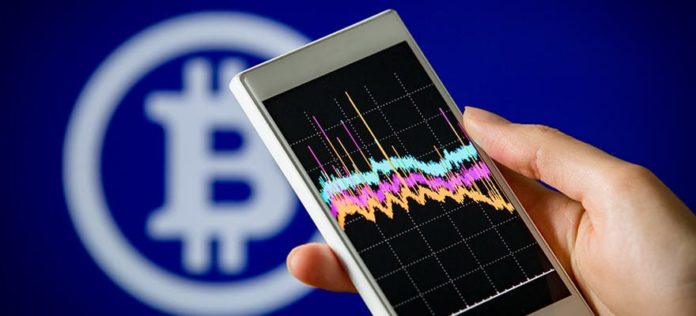 CryptoTrading Technologies, a subsidiary of US-licensed crypto asset brokerage Voyager, has unveiled a new service platform focused squarely on the institutional market. The company has already opened the pre-launch registration to its retail customers in select states a few months ago.
Voyager Institutional is currently in beta testing phase and plans to launch its full service in Q4 2018.
Join the Leading Industry Event!
The new service seeks to help professional investors, including buy-side firms, hedge funds, brokerages and market makers, gain exposure to crypto assets using an over-the-counter (OTC) trading desk. The trading desk, Voyager says, features a seamless connection to its infrastructure through dedicated APIs, thereby enabling institutional operators to offer crypto trading to their clients while maintaining their existing user interfaces.
Most importantly, they will be able to purchase cryptocurrencies without incurring commission charges in a similar pattern to what stock trading app Robinhood currently offers.
Suggested articles
4 Protocols Trying to Find the Key to the Mass-Market Adoption of BlockchainGo to article >>
More competition is coming
Voyager will also be going up against established players like Coinbase's GDAX and Circle's CircleTrade as the move to appeal to institutional investors is the latest such effort from players within the cryptocurrency industry.
Voyager's app will trawl through multiple cryptocurrency exchanges and trading venues to find the best buy and sell price or that is closest to the price that had been offered to the user.
Meanwhile, Voyager has onboarded Glenn Barber to head its new institutional service. He joins the crypto startup from Deutsche Bank, where he most recently served as director of equities and co-head of the NY-based sales desk at. His career encompasses other stops including being a Managing Director at Lehman Brothers and a number of other equity positions in Asia, Europe and the Americas.
Voyager is headed by Stephen Ehrlich, the former CEO and founder of retail brokerage Lightspeed Financial who also previously ran the professional trading arm of online stock broker E*Trade. The startup's other co-founders include Philip Eytan, an early Uber investor, and Oscar Salazar, the former chief technology officer of the ride-hailing company.
Stephen Ehrlich, Co-Founder and CEO of Voyager, commented on the appointment: "Glenn's capital markets acumen and deep industry relationships are exactly what we need to create optimal solutions for this critical universe of investors. He is an accomplished relationship manager and business-builder who has a proven track record of harnessing technology to improve the client experience and bottom line."
Financemagnates.com is author of this content, TheBitcoinNews.com is is not responsible for the content of external sites.