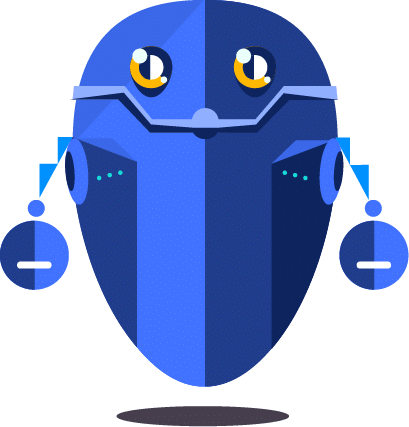 Dropil is a startup that provides tools to automate cryptocurrency investing, trading, analysis, and storage. Its maxim is to automate the world of cryptocurrency.
In this guide we will cover the following:
How Does Dropil Work?
Dropil currently provides three primary services: an automated trading system called Dex, an analysis and signals bot called Arthur, and a wallet called Max.
Dex
Designed to remove human emotion from trading, Dex manages and trades users accounts according to their risk appetite. The trading is all done by algorithms. However, the strategies they use are all designed by Dropil employees. In theory, the system should maximize profit while mitigating against heavy losses.
This kind of service may make a lot of sense to some traders, given the volatility of the cryptocurrency market. Many novice traders would like to capitalize on this volatility but may often find their emotions getting the better of them and in turn hurting their profitability.
Users can choose from three risk categories: safe, moderate, or aggressive. These are actually pools made up of multiple logic servers. This means that all users in the pool are actually sharing in the profits of the pool.
Control is switched between the servers in response to changes in the market. This allows for dynamic trading, absent of human emotion.
Then within each logic server, there are multiple trading bot systems. Each system is limited to one trading pair and one exchange. This approach may be beneficial in reducing complexity and making it easier to have effective oversight.
To mitigate against heavy losses, the system uses safety nets that exit positions when losses breach a set threshold. Regardless of programmed defense mechanisms, ultimately there is human oversight via the Dropil control center.
Dropil places an emphasis on transparency and makes all trading analytics easily accessible to users. This might be useful not only for users to be able to keep account of the trading effectiveness but also to learn from. For novice traders, they may benefit from the profitability and security of the system, while also being able to learn from the insights and analytics.
Arthur
This is a bot that constantly surveys the market for good investment entry points. More than this though, it is able to spot arbitrage opportunities across exchanges quickly. An arbitrage opportunity exists where there is a price difference on an asset between different exchanges that you can capitalize on. Arthur allows users to profit before such price gaps close. This arbitrage scanner factors in fees, saving time and effort. Arthur currently tracks 16 exchanges and is working on integrating more.
Beyond this, it provides signals on any supported coin or token and a service for optimizing routes in and out of coins. When buying and selling smaller market cap coins and tokens, users typically have to trade across more than one pair to go to and from fiat currency. This results in additional fees and spreads. By having a system to identify the most efficient route in and out, in theory, users can save significant amounts of capital over time.
Max
This smart wallet might be considered by some users as the least innovative of Dropil's services. Right now, it is arguably little different from other wallets currently available.
Users can either store their digital assets in Max or store elsewhere and use Max just for tracking. From a security perspective, it allows users to handle their own private keys as well as supporting hardware wallet storage. Hardware wallets are one of the most secure storage methods and should be used wherever possible.
The most innovative aspect of Max is the ability to set up recurring payments, much like you would with direct debits from a conventional bank account. This kind of service is certainly attractive as it combines the advantages of modern banking with the autonomy of being your own bank.
The Purpose of the Dropil Token
The Dropil token (DROP) is an ERC20 utility token that is used to pay for Dropil's tools and services.
The supply is capped at 30,000,000,000, with a current circulating supply of 22,044,040,144, equaling roughly 73 percent.
All the tokens were created January 10, 2018. Sixty percent of these went to those who participated in the ICO. The remainder was split between the founders, employees, and a Dropil vault.
Dropil Team and Roadmap
Dropil has a small team of eight, with two additional advisors. Right now, they do not have any partnerships or external investment. The company says they are proud of this as they feel it gives them greater freedom to pursue their vision of Dropil.
Given that the company is still less than one year old, the number and functionality of their services already available are certainly impressive.
Their current roadmap extends out to Q3 of 2019 and includes plans for an upgraded wallet, mobile applications, and a marketplace advisory service.
Currently, we are unaware of a project offering this range or combination of services. Trading bots are nothing new, however. 3Commas and Haasbot are two such projects. They have both been around since 2014, and while their products are at least of equal use to Dropil's Dex, that is where their functionality ends. In addition, they have no token of their own for payment, rather accepting fiat currencies and select cryptocurrencies.
Dropil Token Trading History
After finishing its ICO earlier this year, DROP reached an all-time high of $0.008845 on 23rd March. It has since followed the rest of the market in its downtrend. It trades at $0.000559 today, representing a 93.7 percent decline in its USD value. This is in contrast to a 69 percent decline in the whole market during this period and 75 percent in the altcoin market.
Having only traded in a bear market that has seen extremely few altcoins maintain their value, DROP's trading history is debatably only of limited significance until it is able to trade in more favorable overall conditions.
Where to Buy DROP
Trading volumes are still very thin for DROP. Tidex, IDAX, and BitMart have the vast majority of the volume, all traded against BTC. There are some ETH pairs. However, unless your order is very small, it is worth avoiding as you are likely to move the market and not get filled at your desired price.
How to Store DROP
Since DROP is an ERC20 token, any ERC20 supporting wallet can store it. Cold storage solutions are always the most secure. To this end, we recommend storing it on a Ledger or Trezor hardware wallet. For use with either of these, you will need to use MyEtherWallet to view and interact with the tokens.
Conclusion
Dropil is certainly an exciting company. It has been able to bring multiple innovative services to market with a small team in a very short period of time. The DROP token is a typical utility token and will appreciate in value as DROP onboards more users and builds out its suite of services.
Additional Dropil Token Resources
There are several ways to keep up to date with Dropil's latest developments:
The post What Is Dropil Coin (DROP)? | Automation Tools for Crypto appeared first on CoinCentral.
Coincentral.com is author of this content, TheBitcoinNews.com is is not responsible for the content of external sites.