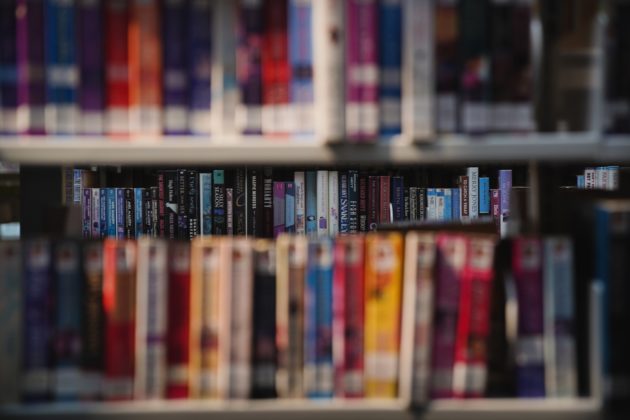 Over the past few weeks, we've seen many begin to itch for a rally in XRP, Bitcoin Cash, and other high-profile altcoins. With Ethereum starting to outperform, investors have been wondering when others would follow suit.
Luke Martin, a prominent crypto trader featured on CNN last year, summed up the hype well by posting the four charts seen below. Suggesting XRP and other altcoins are poised to surge, the analyst wrote:
"Major alts have high correlation, with charts often looking identical. Some lead. Some lag. But they trend together forming tops/bottoms ~ same time. EOS & XRP lagging behind up only 5% from the lows."
Altcoin vs. Bitcoin chart from Luke Martin via Twitter
Unfortunately, a textbook chart formation could put a stop to these rallies.
XRP Is At Risk of Correction, as Is Bitcoin Cash
According to crypto trader "Jonny Moe," both Bitcoin Cash and XRP are showing signs that they are in the midst of a macro correction and could post even lower lows in the future.
Backing this bearish sentiment, the trader cited the below chart, which shows that BCH's performance against Bitcoin has been printing a "big descending triangle," which is marked by a static low and a series of lower highs.
Descending triangles, technical analysis information sources suggest, most often resolve to the downside. Case in point: descending triangles are what marked the start of Bitcoin's 2018 crash from $6,000 to $3,150, and what predicted more downside in 2019 after the rally to $14,000.
This historical precedent would suggest that XRP and Bitcoin Cash don't have the best technical outlook at the moment. As Jonny Moe wrote:
"I can't help but wonder if some of these 2017 bubble large caps simply never return to form."
Bitcoin Cash price chart from Jonny Moe via Twitter
All Altcoins Are at Risk, Some Analysts Say
Although there are these bearish signs forming for XRP and Bitcoin Cash in particular, analysts say that all altcoins are likely to see weakness in the coming weeks and months, citing fundamental trends.
A cryptocurrency trader with the online moniker of "Pentoshi" weighed in on this discussion in a recent Twitter thread, announcing that he will be reducing his exposure to altcoins by 75% for the foreseeable future.
Pentoshi explained that despite the strength seen in many altcoins over the past few weeks, he believes it's unwise to be investing in non-Bitcoin assets so close to the halving, which has the potential to rapidly increase BTC volatility. This volatility, he explained will result in "alts [getting] rekt."
The analyst continued that from how he sees it, altcoins are always a "game of musical chairs" as the reasons they are rallying, he opined, are all predicated on "red flags" as opposed to bona fire fundamental developments:
"The reason the alt pumps are unconvincing is because they have followed the same patterns. IEO's, Interoperability, privacy coins moving together. It's coordinated as it has been the last 3 years instead of all ships rising together."
A similar sentiment has been shared by the head of leading crypto fund Pantera Capital, Dan Morehead, who wrote in the company's March newsletter that Bitcoin will probably out-perform other tokens for a while because
"It's a project that's already built, it works, it has an 11-year track record. Many newer blockchain and smart contract projects are still in development and might be stressed to raise funding to complete their development."
Photo by Paul Schafer on Unsplash
Bitcoinist.com is author of this content, TheBitcoinNews.com is is not responsible for the content of external sites.
source: https://bitcoinist.com/xrp-bch-risk-severe-correction-after-textbook-sell-signal-emerges/?utm_source=rss&utm_medium=rss&utm_campaign=xrp-bch-risk-severe-correction-after-textbook-sell-signal-emerges
TheBitcoinNews.com is here for you 24/7 to keep you informed on everything crypto. Like what we do? Tip us some BAT

Send Tip now!